The event industry is ready to bounce back to in-person events!
In our latest State of Networking report, we dived into the data from over 10,000 in-person, virtual, and hybrid events to translate into numbers exactly how much the industry has been affected by the pandemic, how networking at events has evolved, and what are all the upcoming trends for the foreseeable future.

We weren't surprised to see how, after years of virtual meetings, event organizers and attendees alike are craving full in-person experiences!

"When we think about in-person gatherings we picture handshakes, meeting new people at the venue, making new connections, and creating life-changing business relations," says Ville Vanhala, VP of Customer Experience at Brella.

"However, we care deeply about our planet and we know the event industry is far from being carbon neutral. There's still a lot of room for improvement!"



Research has shown the three main sources of carbon emissions of in-person events are related to travel, food production, and plastic waste.

And to put this in numbers, studies have reported the average in-person event wastes between 15%-20% of the food it produces, while a 3-day conference for 1,000 attendees not only can create up to 5,670kg of waste (out of which 4% ends up in landfills) but can also lead to 530 metric tons of CO2 emissions.

On top of these concerning numbers, while being mandatory for the safety of attendees, the latest covid measures have led to an increase of single-use products adding to the burden of landfill waste.

"We understand the value of onsite gatherings and we can hardly wait to see all the amazing in-person events this 2022 will bring," Ville comments.

"But we also want to shift to greener practices with bolder and louder actions."


"We want to shift to greener practices with bolder and louder actions." - Ville Vanhala, VP of Customer Experience at Brella
But before we tell you more about Brella's mission and large-scale projects, let's take a look at 4 simple yet effective action steps you can take to plan more sustainable events!

4 action steps to plan sustainable in-person events
The event industry is far from being carbon neutral. However, this doesn't mean all hope is lost nor that we'll have to kiss in-person events goodbye in order to save our planet.

Quite the contrary, in fact!

While supporting a full return to in-person events, Brella is on a mission to challenge the current pollutive practices and steer the industry towards greener alternatives for onsite gatherings that are both tech-powered and sustainable.

We'll tell you more about our mission later, for the moment, here are 4 simple but effective practices you can implement starting from your next in-person event:
Let's have a closer look at them, and if you're in a hurry, bookmark this page for later, and jump directly to Brella's mission!
1. Back to in-person, but with a touch of hybrid
Virtual events are commonly seen as a greener alternative to in-person gatherings.

After all, when everything happens online no one needs to invest extra resources on traveling, catering, accommodations, and much more that comes with organizing a large in-person event.
Yet, no virtual event will ever be as immersive as an onsite experience, and at Brella we know that while technology can boost events to new heights, it will never fully replace the thrill of wandering a beautiful venue and experiencing an event with all our senses.
That being said, would you still be willing to consider adding a virtual component to your in-person event?
Hybrid might be a good compromise and an effective way to decrease your carbon emissions and waste, and it also comes with a vast array of extra benefits.

For instance, adding a virtual dimension to your in-person event will boost inclusivity. Some attendees might not be able to travel to the venue due to disabilities, lack of means of transportation, or finances. The virtual format removes these barriers and opens the doors to a bigger and global audience without adding to your greenhouse emissions.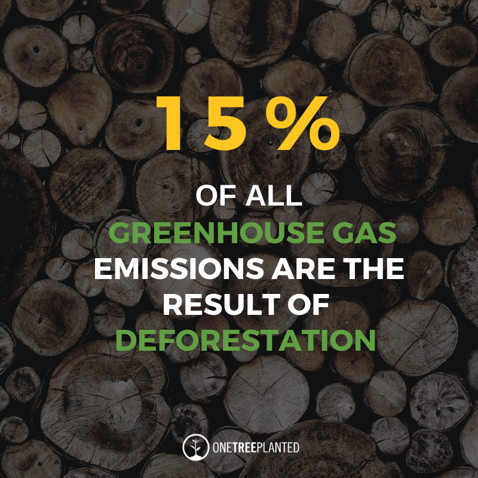 Of course, we know that the hybrid format doesn't suit each event type and organization.

That's why we recommend you choose an event supplier that can provide you with a flexible solution that can cater to different event formats.
You can take a look at our partner BizClik Media Group's strategy and read how they found in Brella the perfect solution to be as flexible as possible.

And we also recommend you read this article to check whether a hybrid event would be the right choice for your organization.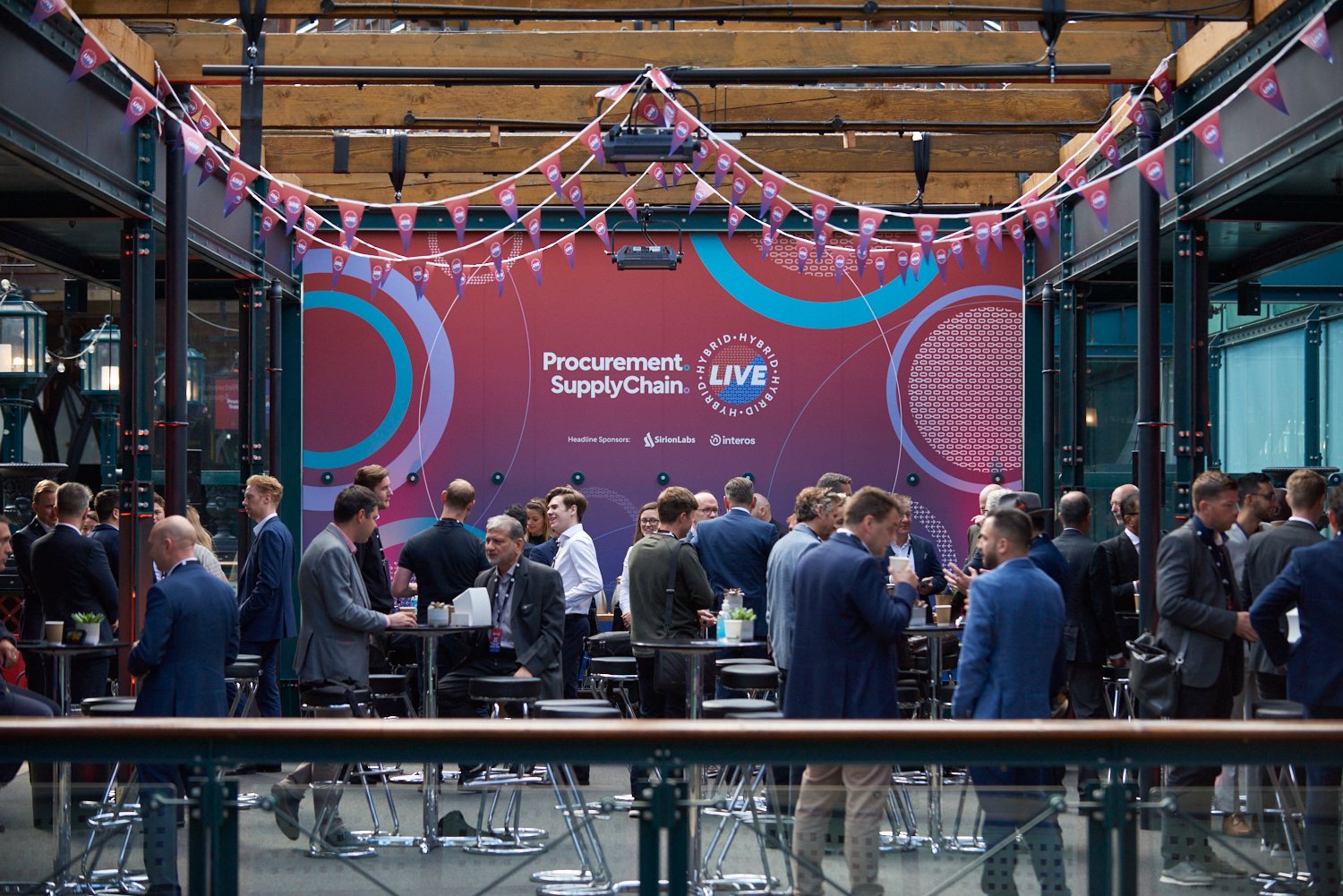 That being said, if hybrid is out of the question and you want to go for a fully in-person event, we support your choice!

The good news is that there are more impactful actions you can take to plan for a more sustainable event, and they mostly rely on your event tech stack of choice to cut waste and reduce your carbon footprint.

Let's dive deeper into how you can leverage event tech for sustainable events!



2. Rely on event tech to boost sustainability


We can never stress this enough: a return to in-person doesn't prevent organizers from empowering the onsite experience with technology, quite the contrary!

While the right event tech can boost your attendees' satisfaction and sponsors' ROI at your in-person events, it can also dramatically reduce your carbon footprint helping you plan sustainable events that benefit your wallets for good measure.

We're talking about new technologies like:

But don't take our word for this! Read how our partner TechBBQ was able to host their first-ever paperless event by leveraging our event platform and app right here!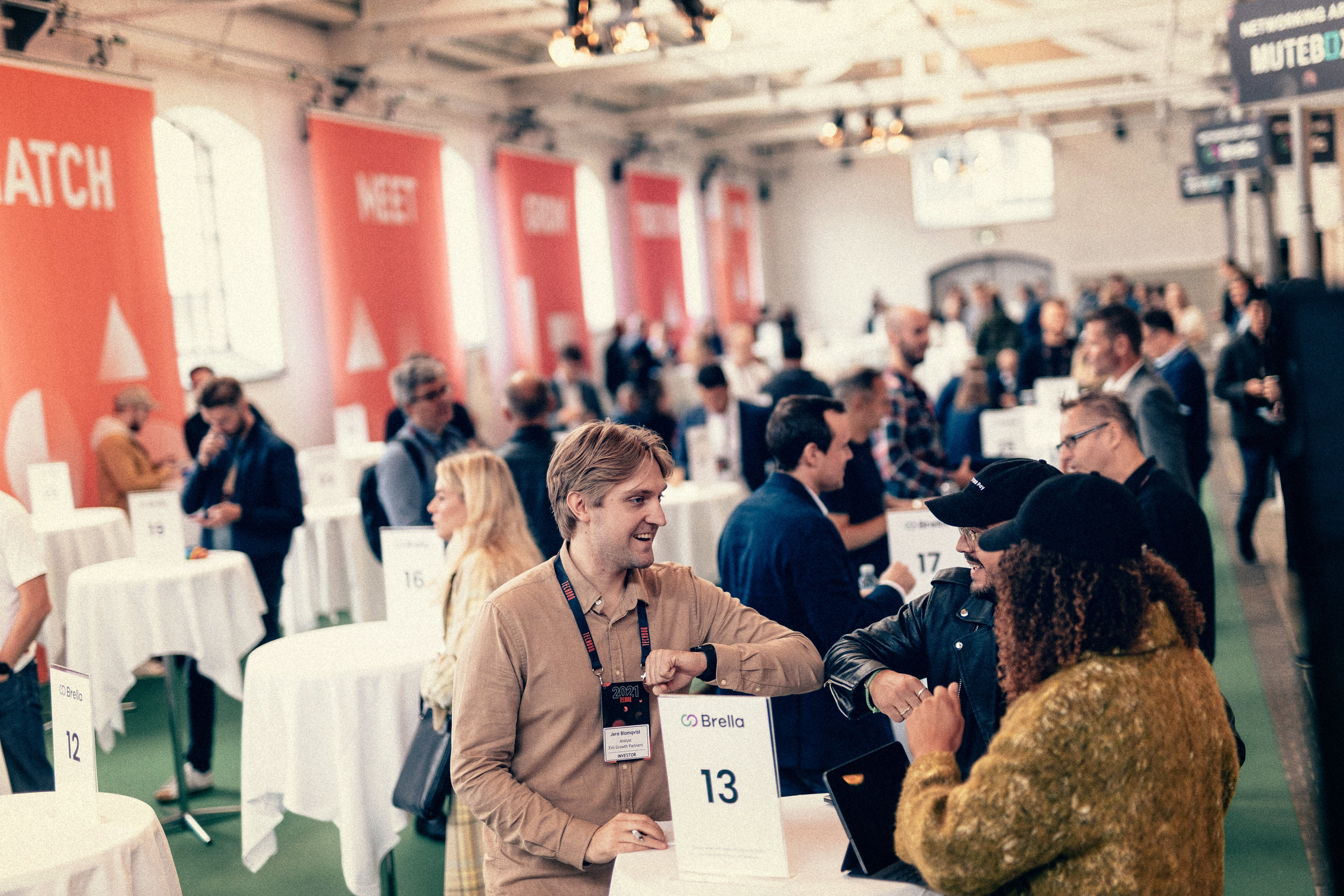 As you can see, technology will not only help you plan sustainable events but will also add massive value for your attendees and sponsors while giving your wallet a well-deserved break.

And speaking of cutting waste and decreasing your carbon footprint, let's move onto point #3!


3. Track your carbon footprint for a zero-waste event
What's the total volume of CO2 emissions of your last in-person event?

If you don't know the answer, let us provide you with an easy tool that will allow you to assess the impact your events have on the environment and help you offset your CO2 emissions.

There are several carbon calculators available on the internet. For instance, MyClimate's calculator allows you to measure your CO2 emissions and waste volume in detail based on many factors like the size of your event, type of venue, accommodation arrangements, catering, and much more.

If you want to plan a sustainable event, you need solid data and an in-depth understanding of what CO2 emissions are unavoidable, and what are your major areas of improvement.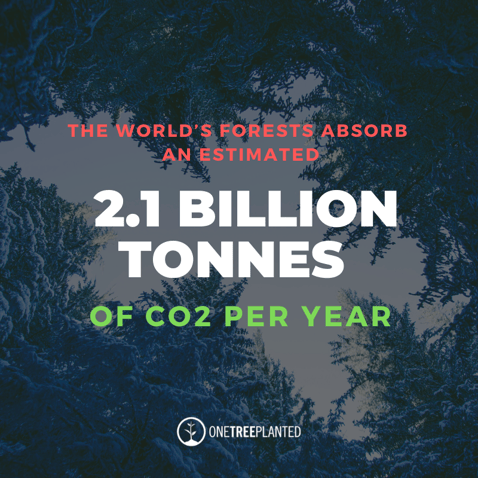 And once you're finally ready to start planning for a more sustainable in-person experience, there are many valuable ideas and suggestions waiting for you.

Here are a few you might consider:
Opt for an

eco-friendly venue

, and ask for a sustainability certification (e.g. ISO 20121).
Consider a venue with easy access to transportation, or alternatively promote carpooling or organize bus shuttles for your attendees.
Order food and beverages from local vendors and choose options that are served in bulk vs. single-package.

Ditch single-use plastic, and replace it with biodegradable options.
Pick eco-friendly swag options.
Have an efficient recycling and/or waste management system

in place to reduce landfill waste.

However, with the current state of the climate crisis, the situation calls for major actions on a larger scale, and this leads us to the last point!
4. Choose an event supplier committed to the environment
In recent years, event experts at Brella have noticed organizers, sponsors, and attendees alike have become more and more aware of the pressing matter of climate change and many other environmental issues.

As a consequence, attendees are leaning towards (and expecting) greener events, while event organizers have become more selective than ever, favoring suppliers with a genuine mission and agenda (beware of greenwashing) and a proven track record of actions and initiatives in environment-related activities.

Partnering with an event supplier committed to the environment, will not only allow you to play your part in giving back to our planet and fight against climate change, but it will also help you build positive brand awareness for an audience that will want to support you.

This finally leads us to Brella's mission!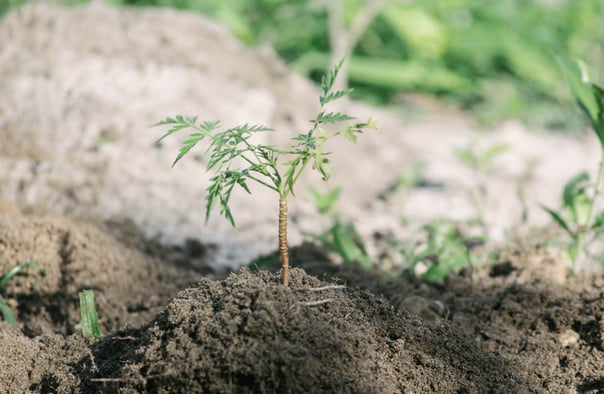 Building a future of greener events, one meeting at a time 🌍
Reforestation is unanimously recognized by scientists as one of the top solutions to the climate crisis.
Trees help clean the air we breathe, filter the water we drink and provide habitat to over 80% of the world's terrestrial biodiversity. Trees also provide tremendous social impacts by creating jobs for over 1.6 billion people, empowering women in underdeveloped nations, and supporting communities devastated by environmental damage.

Brella's partnership with One Tree Planted is designed to involve Brella's users in global reforestation one meeting at a time: for every 10 meetings scheduled through Brella's networking tool, the company will plant 1 mangrove in Southeast Asia.

Why mangroves?

Mangroves play a vital role in Asian tropical and subtropical ecosystems. They grow where the ocean meets land and, thanks to their dense roots, protect the coastlines by filtering pollutants from the water and reducing coastal erosion.
About One Tree Planted 🌳
One Tree Planted is a 501(c)(3) nonprofit on a mission to make it simple for anyone to help the environment by planting trees. Their projects span the globe and are done in partnership with local communities and knowledgeable experts to create an impact for nature, people, and wildlife. Reforestation helps to rebuild forests after fires and floods, provide jobs for social impact, and restore biodiversity. Many projects have overlapping objectives, creating a combination of benefits that contribute to the UN's Sustainable Development Goals.

To learn more, visit their website!
Conclusion
After a 2-year long hiatus, the event industry is finally bouncing back to in-person stronger than ever, and at Brella, we can't wait to see all the phenomenal onsite events this 2022 will bring!

However, the event industry is far from being carbon neutral and there's still a lot of room for improvement.
That's why we have compiled a list of simple yet effective practices to offset your carbon footprint and cut waste at your next in-person event.

Here they are:

That being said, the current state of climate change calls for large-scale actions, that's why we're partnering with the nonprofit One Tree Planted on a mission of planting 100,000 trees in 2022.

"We want to thank our partners and users all around the globe for joining us on this mission for a new era of tech-powered and sustainable in-person events," says Brella's CEO and Co-founder, Markus Kauppinen.

And while restoring nature and playing a part in mending climate change is at the core of this new partnership with One Tree Planted, that's not all.

Last but not least, Markus adds, "We want this partnership to be an example of how event suppliers can join forces and ultimately make a positive change for our planet."

Learn more about our partnership with One Tree Planted and our mission at the link below!