Hello everyone, I'm Krista! 👋
I'm thrilled to tell you more about life at Brella and what it's like to work as Lead QA!

Hello! 👋

Could you tell us about yourself and what you do at Brella?
I joined Brella in January 2021 and am working as a Lead QA at the moment.
I studied chemistry and I'm a vet nurse who ended up in QA 6 years ago a bit by coincidence, but no regrets there! 😀

I work together with the product teams, making sure that the quality of our products is great and the user experience is smooth and enjoyable.
Outside of work I spend my days taking walks with my three dogs, drawing, and at the moment learning to play the ukulele. I have a camper van and I travel around a lot and often work from the van too!



"I have a camper van and I travel around a lot and often work from the van too!" 🚐

Tell me about what a typical work day looks like for you at Brella?
I do both manual and automated testing. My typical day might include some meetings with the teams to know what's the status of new features they are working on.
Then I proceed to test those new features by myself or arrange testing sessions to test them together with the team.
I'm also writing automated tests and doing some maintenance on them as well as managing the QA backlog.


How did you end up working as Lead QA?
I have always liked challenges 😀
As a Lead QA, I get to make decisions about processes and tooling we use for testing-related tasks, while still doing the hands-on work and helping colleagues with new technologies or workflows we adopt.


What are the most rewarding and challenging things about your work?
I really love that at Brella everyone cares about quality and people are happy to learn more and participate. It's rewarding to see something you planned become a reality!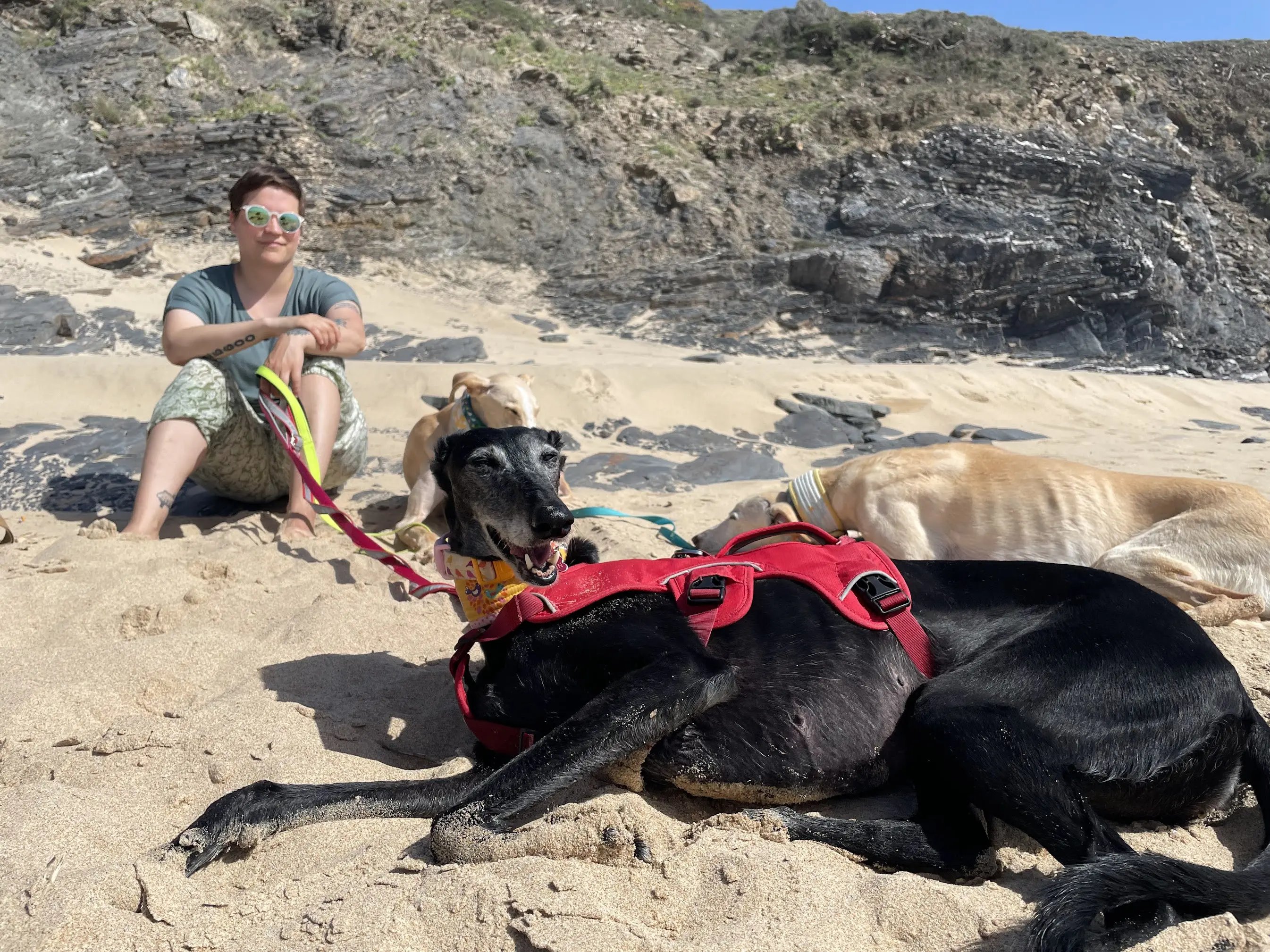 "Outside of work I spend my days taking walks with my three dogs!" 🐾
How would you describe Brella's culture and your colleagues in your own words?
Brellaneers are my favorite thing about work!
I know it's a cliche, but we are a big family. We help each other and learn from each other and we enjoy spending time together outside of work 😀

We try to embrace learning from our mistakes and become a bit better every day.

Brellaneers are very supportive and helpful people!



Did you know that our office is 100% pet friendly? Here are Krista's dogs enjoying a sunny day at the office! ☀️

Any tips you would give to someone who is starting in your field?
I don't have any specific links or books to recommend, but if you're interested in testing, I would recommend starting by figuring out what different types of manual (and automated) testing there are and what they mean.
The ISTQB foundation level (certified tested) syllabus is available online for free and is very thorough with the basics.

If you are interested in automation, choose a framework that uses a language you already know or are interested to learn. They are in the end all very similar, so once you learn one, all the rest will be easier to grasp.

I'm happy to share more and answer questions too, so feel free to connect with me on Linkedin 🤝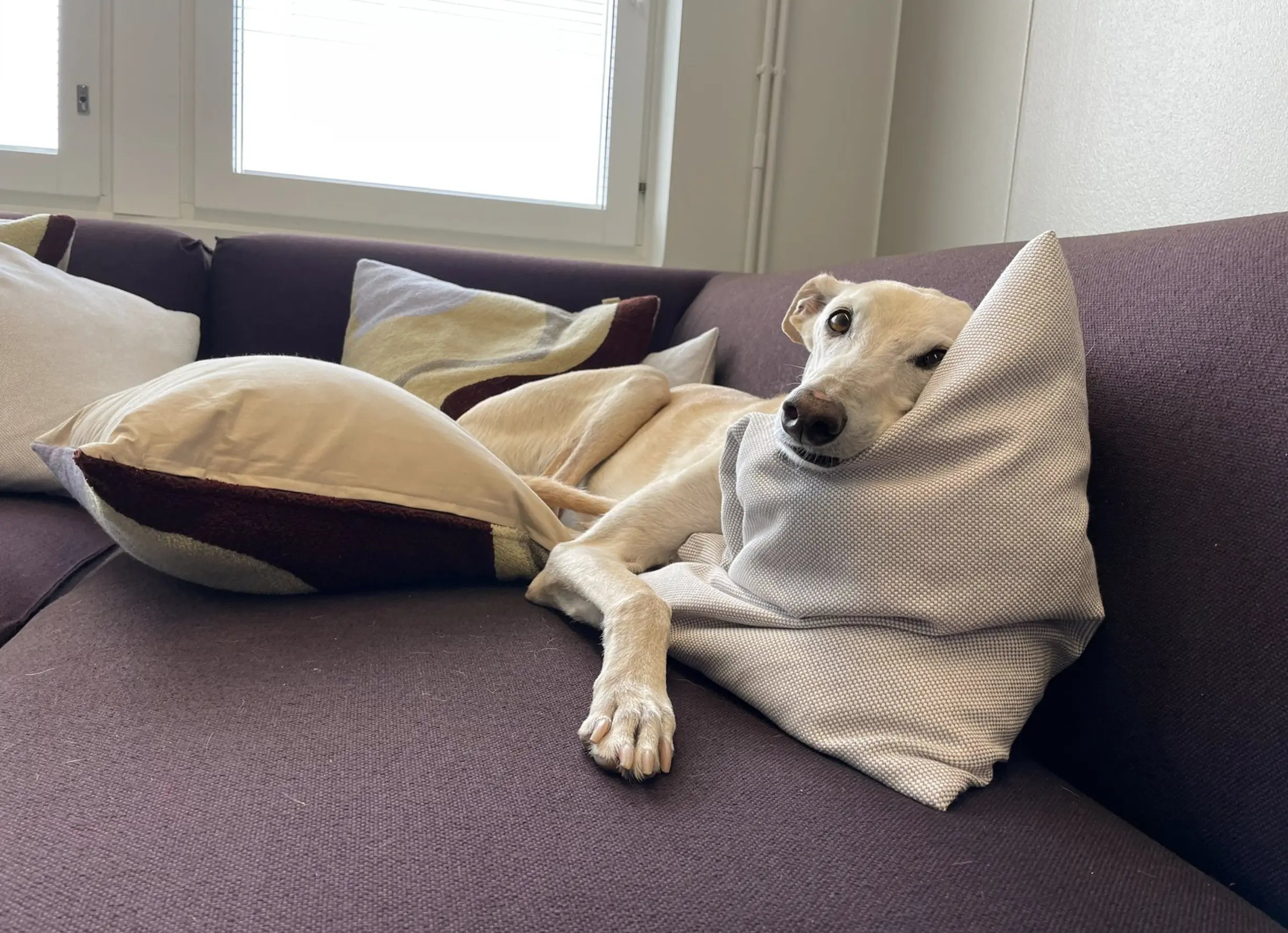 Nothing is comfier than the office couch!

If you enjoyed this article, you can read more about the following teams:

Also, don't forget to check out our Careers page if you are interested in joining the crew. We're always looking for new teammates!