Hey all 👋 I'm Jenni!
I'm so excited to start off our new "Meet a Brellaneer" series! 🤩 Once a month, one of us at Brella will answer a few questions about ourselves and tell you what it's really like to work at Brella.
That's right, now you can have a peek behind the scenes! Let's get started 😊
Could you tell us about yourself and what you do at Brella?
As mentioned, I'm Jenni, currently working as Brella's Technical Support Lead, waiting for my transition to become Brella's first Integrations Manager in a month! 😎 Super exciting!
Soon I'm celebrating my 4th Brellaversary and until this point, my job has been leading a Customer Support team of event professionals with a goal to enable success and growth for our amazing customers. Any question you have about Brella, together with my team, we're here to help! 💜
Besides my day-to-day job duties, I'm a proud mom of Brella's Head of Goodboi relations, Minkki the chihuahua, who delights our Helsinki office occasionally (whenever he is free from his nap routines).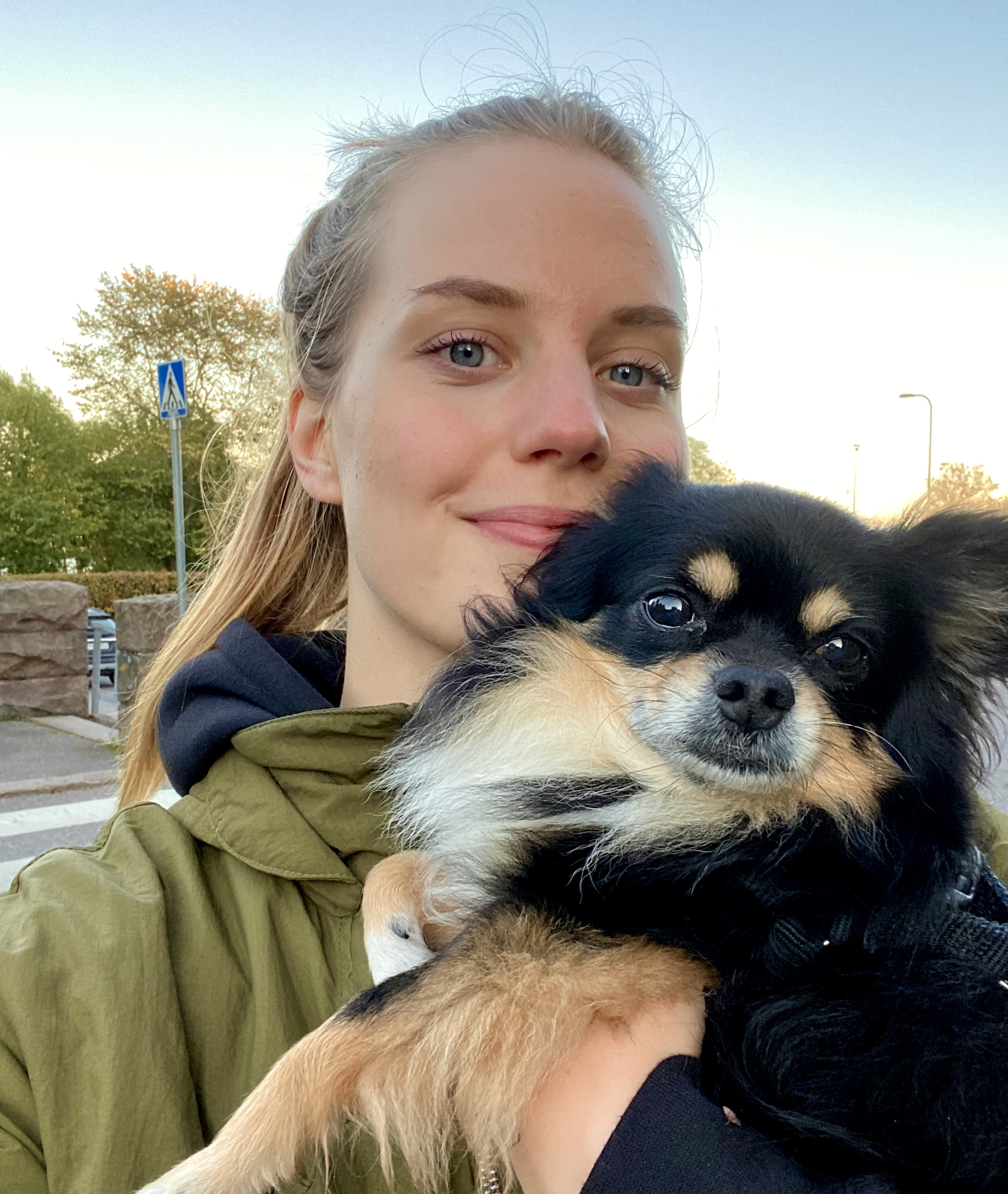 Me and our Head of Goodboi relations - Minkki!
In my free time, I'm an enthusiastic coder (React what 😍?) who spends most of my free time hiking in the beautiful nature of Finland. I'm also very interested in psychology, politics & societal matters which shows in my Netflix recommendations from time to time... 😄
Tell us what a typical work day looks like for you at Brella?
My typical day at Brella as a Technical Support Lead is to manage a team of event professionals in Customer Support, who indeed, support our customers in any Brella-related questions or matters.
I arrange team meetings, workshops and 1:1s with my team members to make sure that they have all the tools and help to be the best goddamn Customer Support Reps in the industry 😎
Our team also works very closely with Brella's Product team, which means that before we release anything new to our platform, my team members collaborate closely with our designers to ensure that we're fully prepared to help our customers what comes to new releases, etc.
As a Technical Support Lead at Brella, I also operate in Brella's Commercial head function and, together with other commercial leads of the company, I plan and execute the company strategy to ensure growth and success.
Sounds like a lot of cool-sounding words put in a long sentence, but quite frankly it's all about planning OKRs (Objectives and Key Results), AKA setting goals, reporting results and going through challenges & finding solutions for them together as a team.
As much as I love this, I can't wait to get started as the Integrations Manager as this allows me to make the long-waited jump that I've been craving for: Further develop our product and use my customer knowledge in that area of business 👩‍💻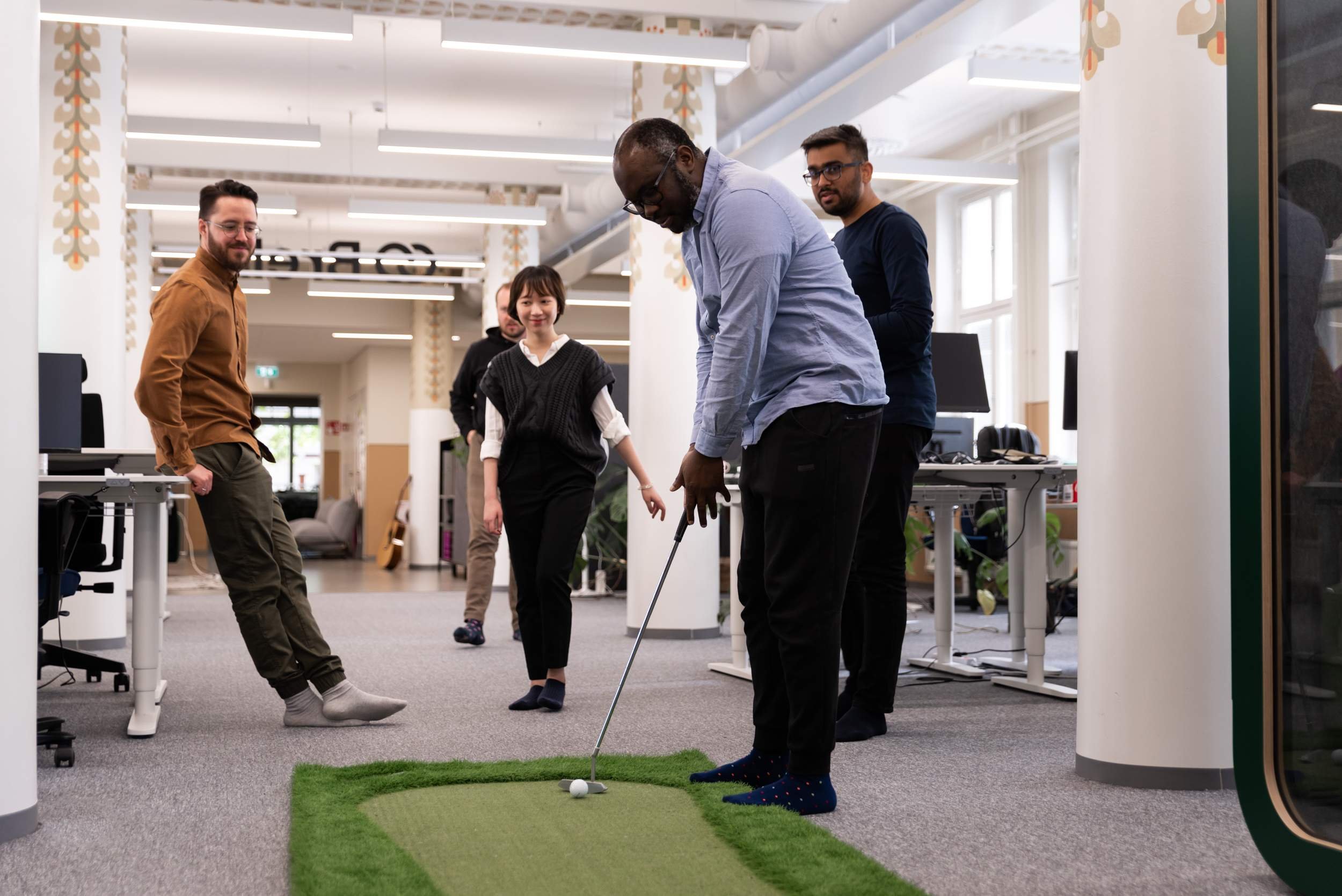 How did you end up working as Technical Support Lead?
My journey at Brella started in November 2017, when I joined the company to be the Customer Success Manager for the EMEA region. At this time, Brella didn't have a Customer Support team, simply because it wasn't needed: We CSMs tackled Customer Support like pros!
After having a great time in the EMEA market for about 10 months, I moved to New York to strengthen our USA operations, and took over clients in the Americas which was also such a great growth opportunity! That was so much fun but sooner than I thought, I got a chance to jump forward and became Brella's Head of Customer Success which was truly an experience that helped me grow the most as a professional.
During my time as the Head of CS, the need for having a dedicated Customer Support team became more and more urgent and eventually in 2019, we officially founded one. For almost 2 years, I was leading both Customer Success & Customer Support 🤗
However, in early 2021 I realized that wearing fewer hats was just the best thing for me to do. Therefore, we decided to split the teams and this allowed me to have my full focus on Brella's Customer Support 🚀
This year, we've made huge jumps forward in building consistency, structure, and success and that's something I'm truly proud about!
What are the most rewarding and challenging things about your work?
The most rewarding thing about my work is happy and successful customers, no brainer for me! 😊
My winning moments come from great customer feedback, or when we've been able to release something that impacts our customers' business, enabling them with more growth opportunities or bringing better experience for their attendees and sponsors.
Our customers are so awesome, but one that brings challenges in our everyday lives is the nature of our industry: Events can get busy and stressful from time to time! 😅
As exciting this industry is, the urgency for being able to solve customer issues quickly is real. Event organizers get one shot: You can't have your sponsors or attendees having a bad experience. Our job is to prevent any hiccups and if there are some, resolve them at light speed.
The past 1.5 years due to the COVID-19 pandemic has increased the pressure and we've needed to adjust our Customer Support operations a lot to match with the need and urgency.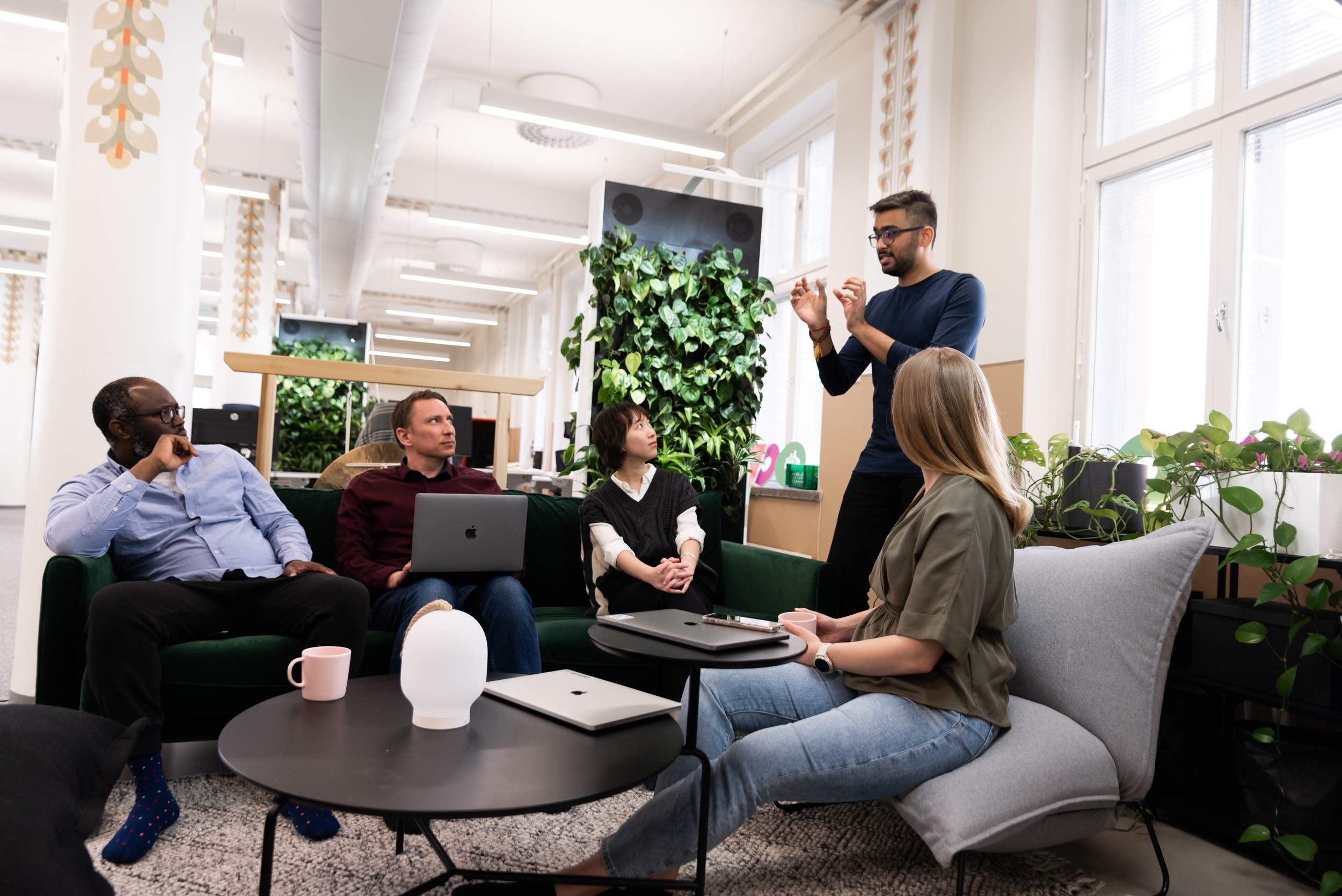 How would you describe Brella's culture and your colleagues in your own words?
Our culture comes with two words: Autonomy & Responsibility. These two walk strongly in hand-in-hand. While our culture is very individualistic, there are plenty of responsibilities that come with it which I personally like a lot - you get to plan your days independently and make your job work for your life, not the other way around.
In my experience, Brella has an exceptionally empathic culture with warm-hearted people, from top to bottom. Truly a people-first culture that I'm proud to be a part of 😊
Any tips you would give to someone who is starting in your field?
I think this applies to many other fields also but I strongly recommend to network, find a mentor and join communities in which you can learn from.
Tech is such a cool field to work in, the sky's the limit when it comes to using your creativity but as there are so many options of what you can specialize in, find someone more experienced than yourself to spar with and do your soul-searching to understand what elements really motivates and drives you forward.
There are also communities for e.g. women specifically, like Mimmit Koodaa!
I hope now you have a better idea of what it's like to work at Brella! 😊 I'm thrilled to kick off our Meet a Brellaneer series, so stay tuned - more of my teammates will be sharing their own stories over the coming months.
We're always looking for new teammates, so if you haven't already, take a look at our open positions 👀
Thanks for reading! 👋