The perfect ticketing & registration solution for all events
Built-in and seamlessly integrated
Brella Ticketing is seamlessly integrated into your Brella event (and Admin Panel) — no tinkering necessary.

Automatically assign attendees to the appropriate access to content and networking features based on ticket type

Automate invite emails directly from Brella

Control and track the entire ticketing experience from the comfort of your Brella Admin Panel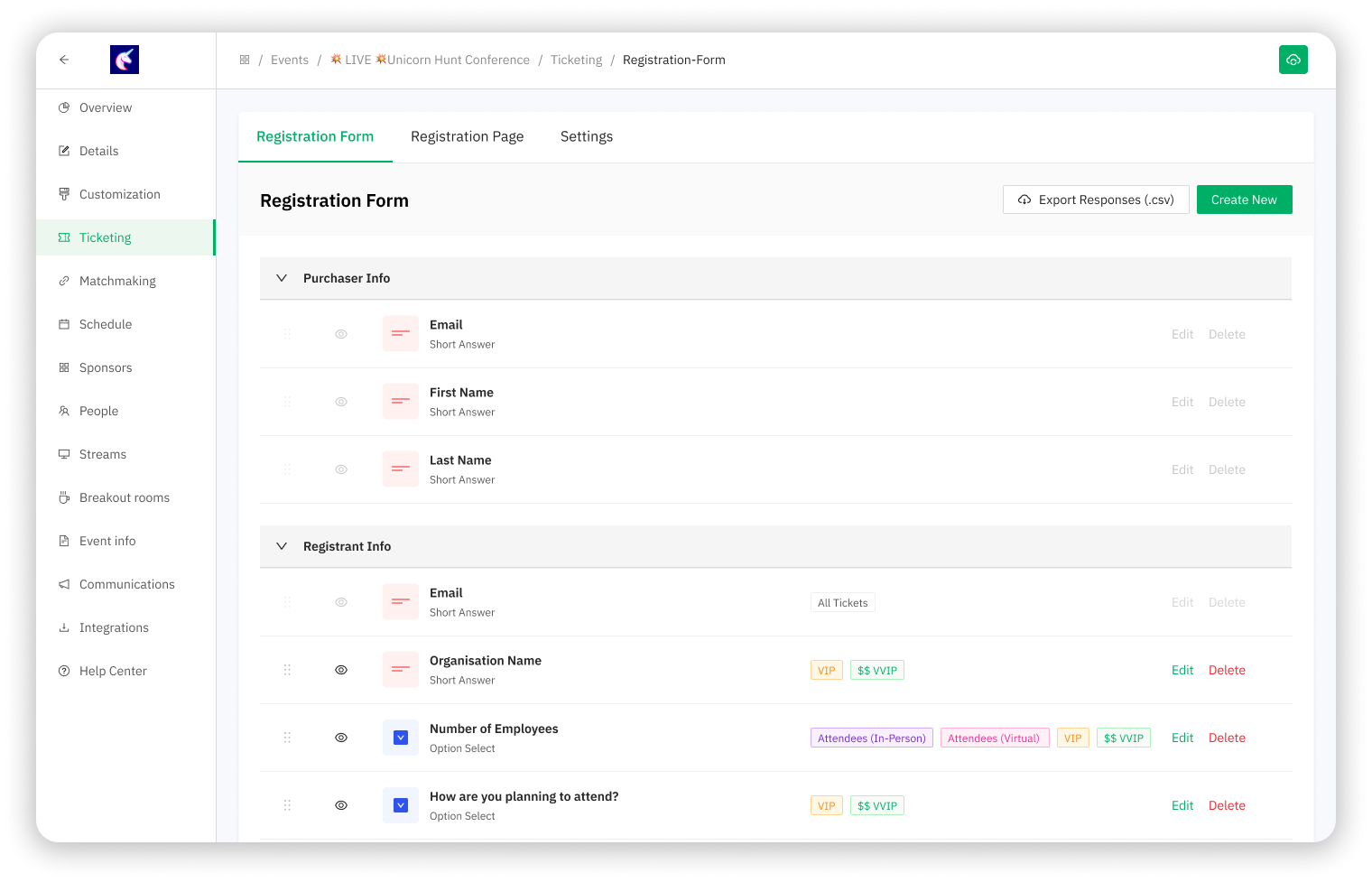 Free, paid or discounted... it's all possible
Offer a combination of free and paid tickets for any event — and throw some coupon codes into the mix to drive even more conversions among your target audience!

Payments securely processed using Stripe

Over 135+ supported currencies

Allow attendees to buy tickets in bulk

Affordable and simple fee structure (Basic Stripe fees + 2%) for paid tickets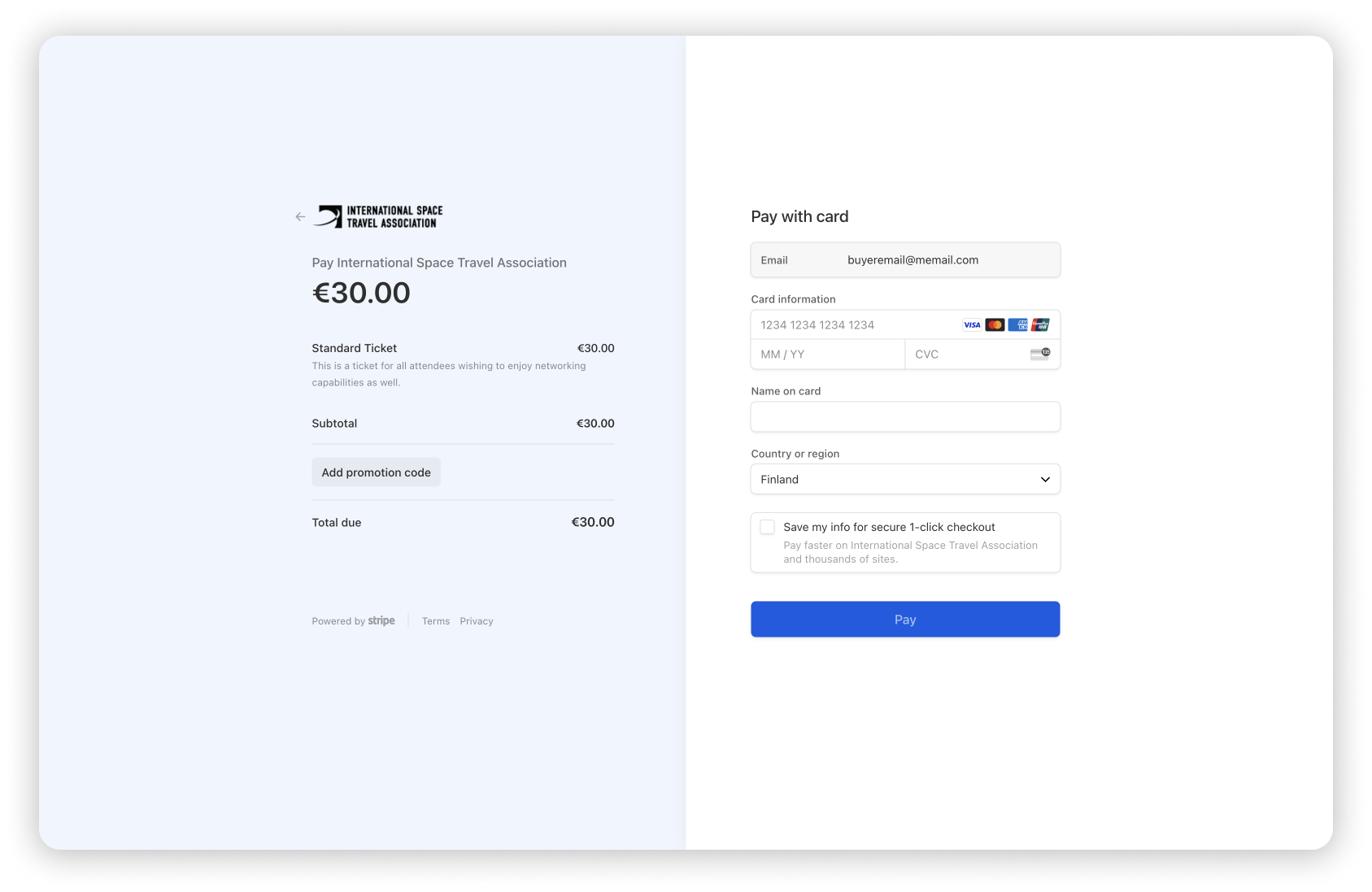 Build your very own conversion-optimized ticketing page
Customize our fully-responsive ticketing page template to suit your brand, audience and event!

Choose from a variety of customizable sections, including custom text, event schedule, speakers and sponsors

Add custom CTAs and banners to optimize conversions

Add custom social media sharing links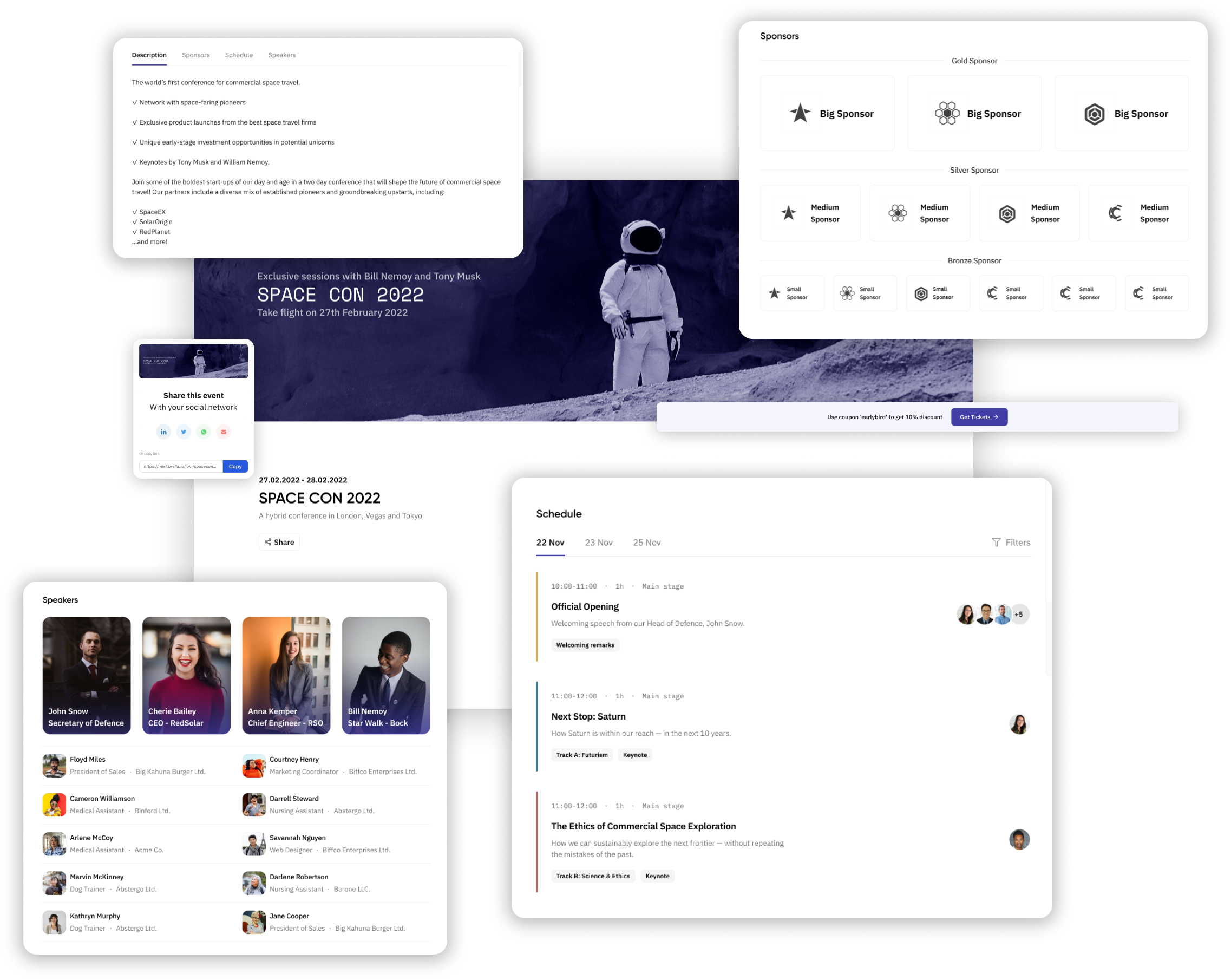 Customize the checkout flow to meet your goals
Optimize the checkout and purchase process to gather the information you need — and automate the post-purchase registration process for attendees.

Custom form questions for each ticket-type

Custom privacy policy & terms of service

Add attendees to specific user groups within Brella based on ticket-type

Display a branded post-purchase countdown page to attendees until you are ready to officially launch your event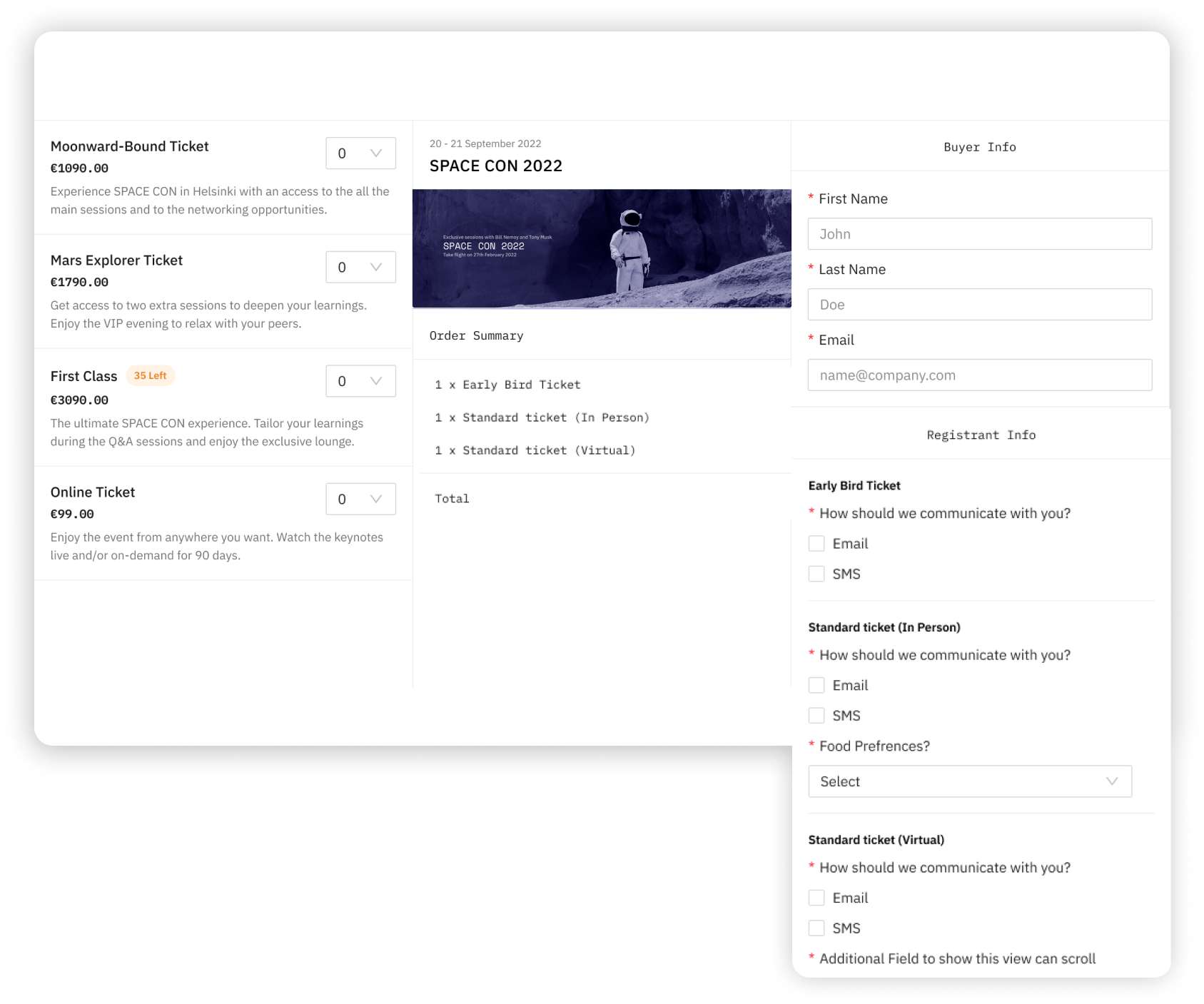 The event tech you need for a smart return to in-person