Work faster with all your favorite tools
With Brella, there's no need to alter your event tech stack of choice. Every team is unique, that's why we make sure to integrate with all your preferred event tools and guarantee your workflow stays consistent with every event.
Ticketing & registration via your favorite CRM
Provide a seamless registration and ticketing experience relying on your favorite tools & CRMs!
Connect your favorite email automation tool to Brella and automatically send custom, fully white-labeled emails with event join codes and invites to registrants
Our top requested integrations: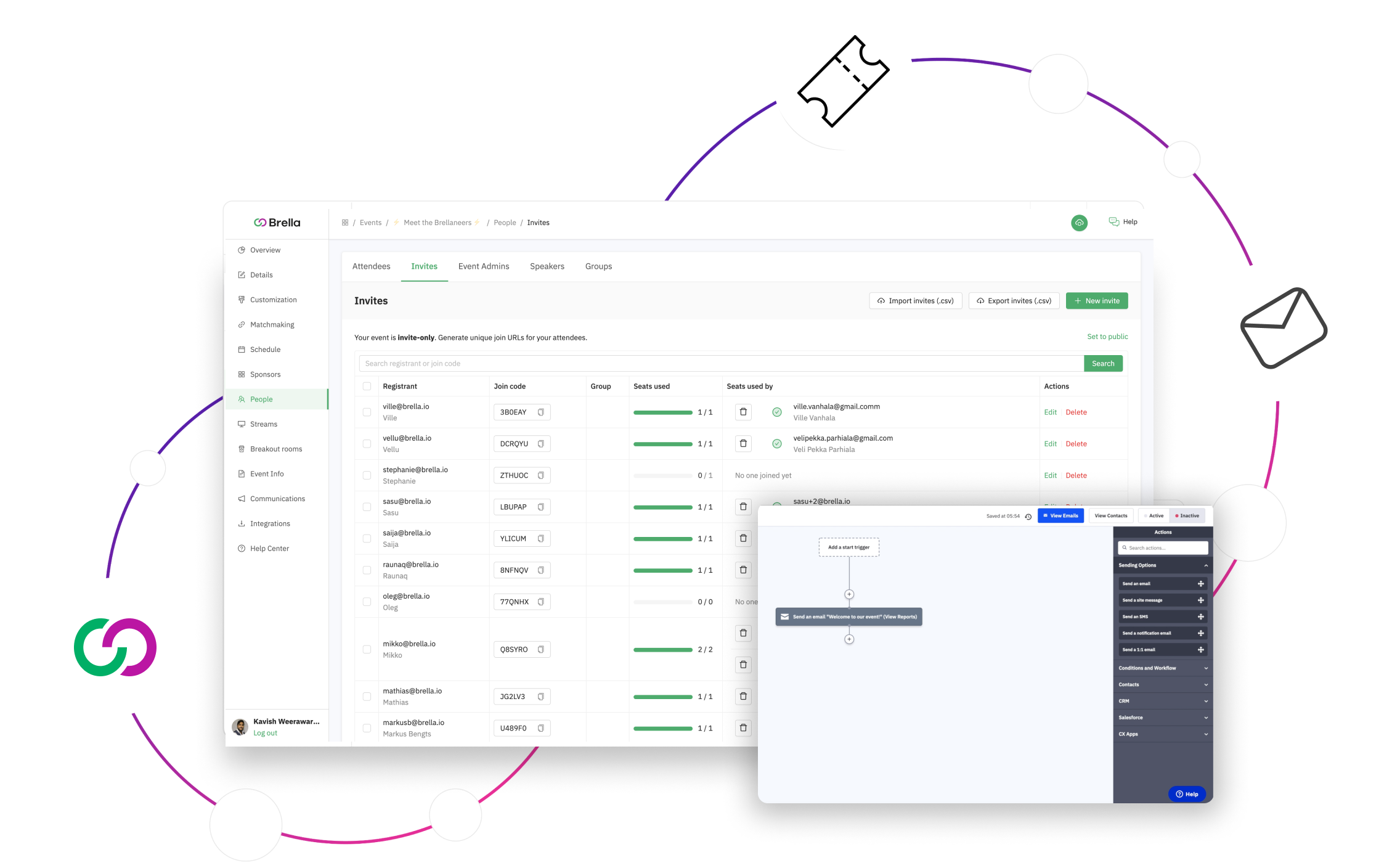 Say goodbye to unsynchronized data transition
Request an integration with your CRM of choice and sit back as Brella exports all key attendee data automatically. This will provide your sales team with a list of leads that updates in real-time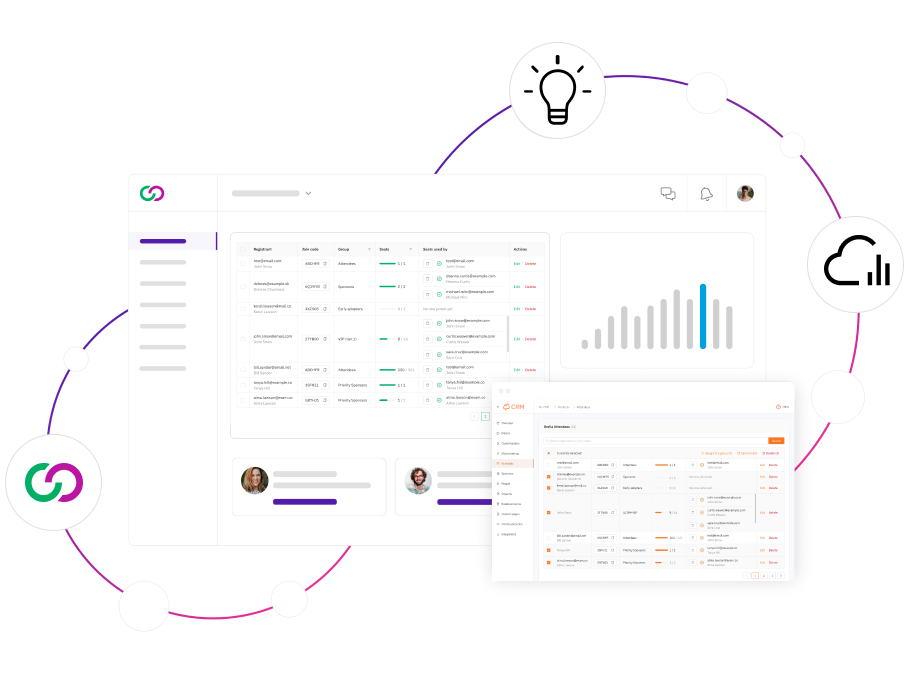 Fully-managed integrations for maximum convenience
At Brella we pride ourselves on offering each and every one of our customers a partnership with one goal: achieving the pinnacle of event success.
Our integrations include a dedicated Integrations Manager who will set-up the API connection, make sure everything is working, mentor your team and stand-by for support — all you need to do is provide your requirements and authorize the integration with your tool of choice.
It really is that simple.