This past year has given you as conference organizers tons to learn and worry about.
From new event models to metrics you need to track, you've had to add a ton of hats to your wardrobe.
However, as the virtual-only age passes, you'll pass into a new era - the hybrid era. Which, naturally, requires some new skills.
I have a strong opinion that there is one new skillset that surpasses all others, however. And that is:
Customer success skills.
"One of the best pieces we added to our team was a Customer Success Manager and a customer success strategy around that, which included a full onboarding of each sponsor - one-on-one conversations, walking them through what we were doing." - Deborah Holton, Managing Director at ASME, Speaker at VSU 2.0
What is Customer Success? I define it as when your whole company or organization is geared towards providing value to their customers.
The term came from Salesforce back in the early 2000's when Salesforce was on a tear. They were growing fast on paper - but a lot of customers were leaving them as well. Their bucket was filled with holes.
This was brought to the attention of the C-suite, who realized that they needed to do something to keep customers using their software. It wasn't enough to just close new deals - they wanted their customers to succeed with their platform.
It's a proven business strategy - it can cost up to 18x more to find new customers than keep old ones. And wouldn't it make your job so much easier if you could keep your sponsors not just for one year, but for two or more?
Now, I know "value to your customers" may sound vague, but that's because your customers dictate what is valuable to them.
This differs from company to company and market to market. What's important is that you deliver on that value within the context of the product (or event) you provide.
For your attendees, that may be:
Attending sessions that help me further my knowledge and get a promotion
Find a new job in the industry
Selling my business to an interested party
And for your sponsors, it could be:
Breaking into a new market
Become top-of-mind in the industry
4x their sales
I recently listened to a great podcast that summed up my feelings about why customer success is so important, and far beyond a new name for customer support:
"Making customers feel happy is the lowest bar."
Customer success is not only about giving your customers a satisfactory experience. Customer success is about:
ensuring your customers have the best experience possible, and
ensuring they achieve their goals, thanks to you.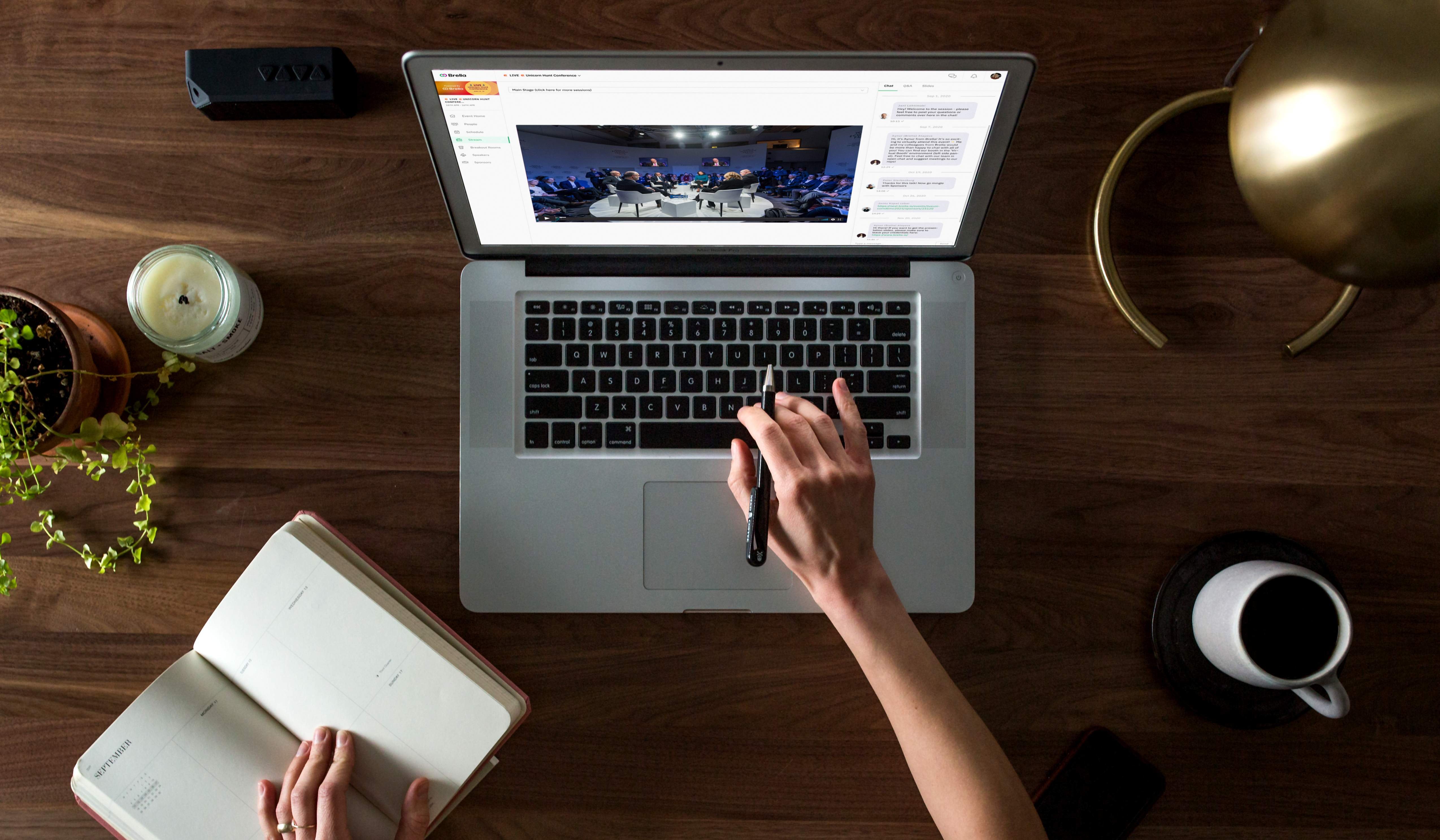 Let me ask you a question: how well do you truly understand your sponsors' goals at your event? Do you know what they are really hoping to achieve?
We've helped many conference organizers globally with live, virtual and hybrid events, so we know that every conference is different with unique goals, reasons and history.
So before we jump into things with any customer, we take the time to understand who we are talking to, the true goals behind their event, and what they are hoping to achieve with us. Because what worked for the last conference will not work for the next!
And by doing the same with your sponsors, you'll understand their needs better, which means you can provide them with the right value that meets their needs.
Now, you may think at this point that customer success involves a ton of extra work and steps.
While you do need to have a more hands-on approach with your sponsors, your sponsors also need to prepare for the event. So your future partnership also demands that they are an active participant.
Customer success is not doing everything for your client, as that is not how they succeed.
Customer success is about understanding what your customers hope to achieve, then guiding them towards their goal as best you can.
You're essentially greasing the wheels and making the process as simple as possible. As soon as your sponsor agrees to the sponsorship, you want them to learn what they need to do and how to do it as quickly as possible, as that is how they will receive the maximum value from your partnership.
So the better you set clear expectations with your sponsor, and provide them with a roadmap towards your event, the higher the chance that they will become engaged and invested in their own success.
A lot of this comes back to understanding the value your sponsors want to achieve, and how your event provides that value in a tangible way.
For example, if your sponsors want to generate more business, do you know their sales process? What is the length of their typical sales cycle? How many meetings does it take to close an average deal? What about their target market? Can you guarantee a certain amount of meetings with qualified leads for your sponsors?
By answering these questions and showing them how they can achieve their goals, you will make them invested in the event and therefore their own success, and provide added value that other conferences probably do not.
Or, to put it another way, how fast can you get them to their 'aha' moment, their 'Moment of Truth'? How quickly can you make them understand that they made the right decision? (...and equally important: how do you measure that?)
It's hard work, but once you nail it, you'll be en route to success.
I know that customer success can be a challenge to get a handle on, especially with everything else you have going on. However, we at Brella are always here to help, both with our virtual event platform and our consulting services.
Contact our team and we'll set up a meeting to help make your next conference a success!