"We're here at Wolves Summit 2022 and for the first day we had 1,000 meetings already scheduled using Brella!"
This is how Diana Florescu, Strategic Advisor at Wolves Summit, starts recounting Wolves Summit 2022 as she proudly stands in a beautiful venue in the heart of Warsaw, Poland.

"For us, networking is another opportunity to get like-minded people together - and that's where you form partnerships, you find your customers or you raise your next round of funding."

Wolves Summit is the largest networking business conference for startups, investors, and corporations in Central and Eastern Europe.
The event takes place over 2 days and offers a rich agenda that includes learning & development workshops, roundtables, renowned keynote speakers from the European startup ecosystem, and - last but not least - high-quality networking.
The organizers of Wolves Summit are experts in the startup ecosystem and know that meeting the right business partner at the right time can be a matter of life or death for a startup.

Wolves Summit is there to guarantee each attendee will have all the tools to find the life-changing connections they need to bolster their business.

Read on to learn how the event team achieves this ambitious goal every year! 👇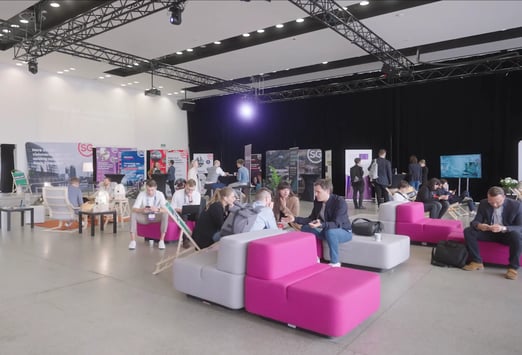 A journey back in time 🚀
The partnership between Wolves Summit and Brella started in 2021.
Back then, the organizing team had already signed a contract with Hopin to host the 2021 edition of the conference.

However, their event supplier of choice soon showed a severe lack of smart networking capabilities critical to delivering the game-changing networking experience they had envisioned for their audience.

That's why the Wolves Summit team reached out to Brella and resolved to use the platform as a separate networking tool at the event.

The networking experience at Wolves Summit 2021 was a huge success, and the results fairly exceeded all their expectations with 2,200 1:1 meetings and 12,000+ chat messages exchanged over 2 days.
Don't miss their first success story with Brella: right here!
"I think Brella is the best platform on the market in terms of functionalities, flexibility, and customer support." - Michael Chaffe, CEO at Wolves Summit

After witnessing the potential of Brella's AI-powered matchmaking, in-depth event analytics, and 3rd party integrations with all their favorite CRMs, the Wolves Summit team decided to continue the partnership and fully switch to Brella as the event supplier of choice for all their upcoming events.

Before we continue with their latest incredible success story, watch the video below to sneak a peek at Wolves Summit 2022! 🎬

Sneak a peek at Wolves Summit 2022! 🌟

Why Brella? 💡
Why did the organizing team at Wolves Summit choose Brella over any other event supplier and make it their go-to event platform?
We'll give the stage to Michael Chaffe, CEO of Wolves Summit. Make sure to watch the video interview below! 🎤


"I think Brella is the best platform on the market in terms of functionalities, flexibility, and customer support." - Michael Chaffe

And if you're curious to hear how Brella can help you streamline intent-driven networking and facilitate unforgettable networking experiences for your attendees and sponsors, don't miss this second interview with Diana Florescu! 🎥


"I couldn't recommend it more to other event organizers, especially to large conferences that need a proper tool to streamline the networking." - Diana Florescu

The goals 🎯
High-quality networking lies at the heart of Wolves Summit, and for this reason, their #1 goal is to give every attendee the right tools to connect with like-minded people and create valuable relationships at the touch of a fingertip.

On top of that, there were two more ambitious goals the event team set together with their dedicated Customer Success Manager:
Drive over 2,200 1:1 meetings (more than the previous year)
Increase their meeting acceptance rate by over 33.3% (their latest score)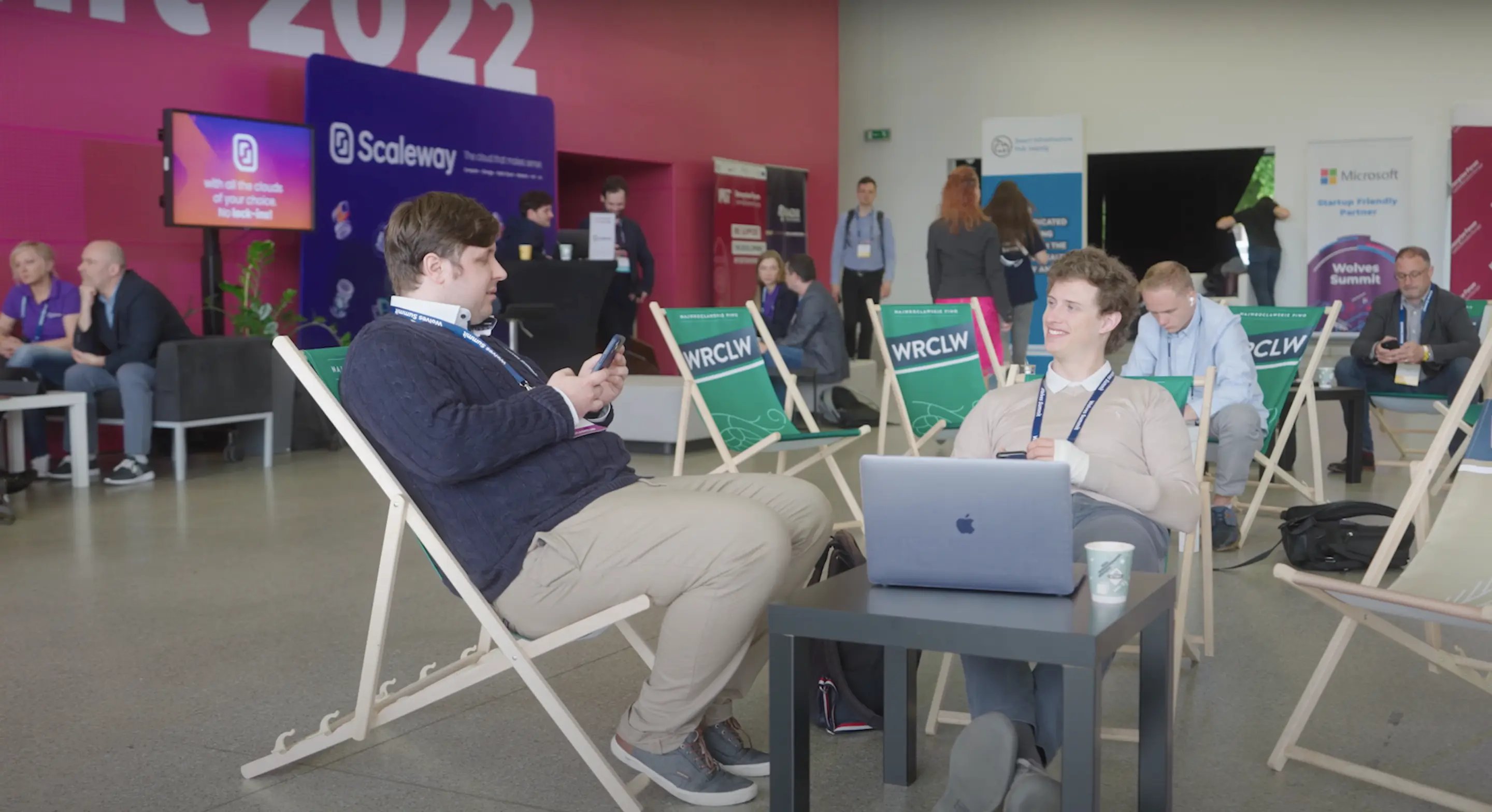 The results 🏆
Wolves Summit 2022 was a phenomenal in-person experience crowned by an ever-buzzing networking area.

But there's more!

The event team was able to exceed the results of the previous year by a large margin.
The event was home to 4,000+ 1:1 meetings scheduled through Brella (double the number of 2021), and the meeting acceptance rate skyrocketed all the way to a whopping 41%, which is way above the industry's average acceptance rate of 36%.

On top of that, attendees and sponsors were really active in the Brella app, sending 10,000+ chat messages over two days!

"The meeting acceptance rate is much higher compared to the previous solutions we had." - Tomasz Samul, VP of Sales at Wolves Summit
Attendee and sponsor feedback 💚
Brella was built to guarantee meaningful intent-based connections in a neat digital space designed with usability and world-class UX in mind.

But don't take our word for it!
Here are some of the amazing comments attendees at Wolves Summit 2022 shared with us:
"Brella allows me to set up more meetings so easily and within seconds. I can just click and accept!"

- Abbi Chan, Vice President, Business Development, Qatar Financial Centre

"[With Brella] we can schedule meetings before we enter the physical event so we can make better usage of our time on-site."

- Tomasz Florczak, CEO of Challengerocket

"It's a wonderful platform, very efficient!"

- Japhire Gopi, CEO of Ja Secure Pte LTD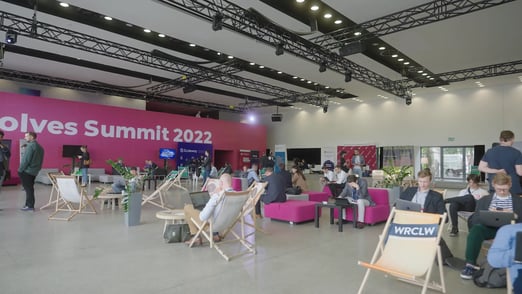 We at Brella are thrilled to continue our partnership with Wolves Summit for all of their upcoming conferences and facilitate tens of thousands of more meetings together.

Also, did you know that meetings scheduled through Brella will be turned into a forest? 🌳 How? Learn everything about our reforestation mission here!
If you're looking for a smart solution to empower your attendees and sponsors with high-quality onsite networking and give back to our planet in the process, get in touch with our event experts and let's see how we can help you bring a revolutionary in-person event experience to life!



Loved by organizers and attendees alike!
Company
Wolves Summit is the world's best networking business conference for startups, investors, and corporations in Europe.

Today, Wolves Summit is best known for its matchmaking platform, Brella, helping its attendees move the needle through meaningful connections.

Headquarters: Warsaw, Poland
Industry: Startup & investor matching
Type: Hybrid
Numbers
41%
meeting acceptance rate
Subscribe to our monthly newsletter