The State of Event Networking
Networking has been an integral part of the event experience since the first event ever held. But how has it changed since the shift to virtual?
We analyzed the results from over 10,000 in-person, hybrid and virtual events from 2016 to 2022 to truly understand how we connect with others at events, and how it all changed.
Inside this first-of-its-kind report, you'll find:
Detailed networking stats for attendees and sponsors
How networking propensity changes according to the event format
How event networking compares to cold calling, recruitment interviews, and many other forms of meeting booking
That is just a taste of what's inside.
Download your free copy today!
"We were thrilled with the impact Brella provided to our 1: 1 meetings. We increased our meeting count from our previous event, and users were more active than ever!"
How did the pandemic affect the way we network?
The shift to virtual caused upheaval across many industries, but perhaps none more than the event industry. 'Disruption' is too small a word to capture the chaos an change we've experienced these past two years.
But while we are starting to understand the full impact to the industry, we wanted to know: how was the average networking experience changed by this shift?
So we crunched the numbers to find out.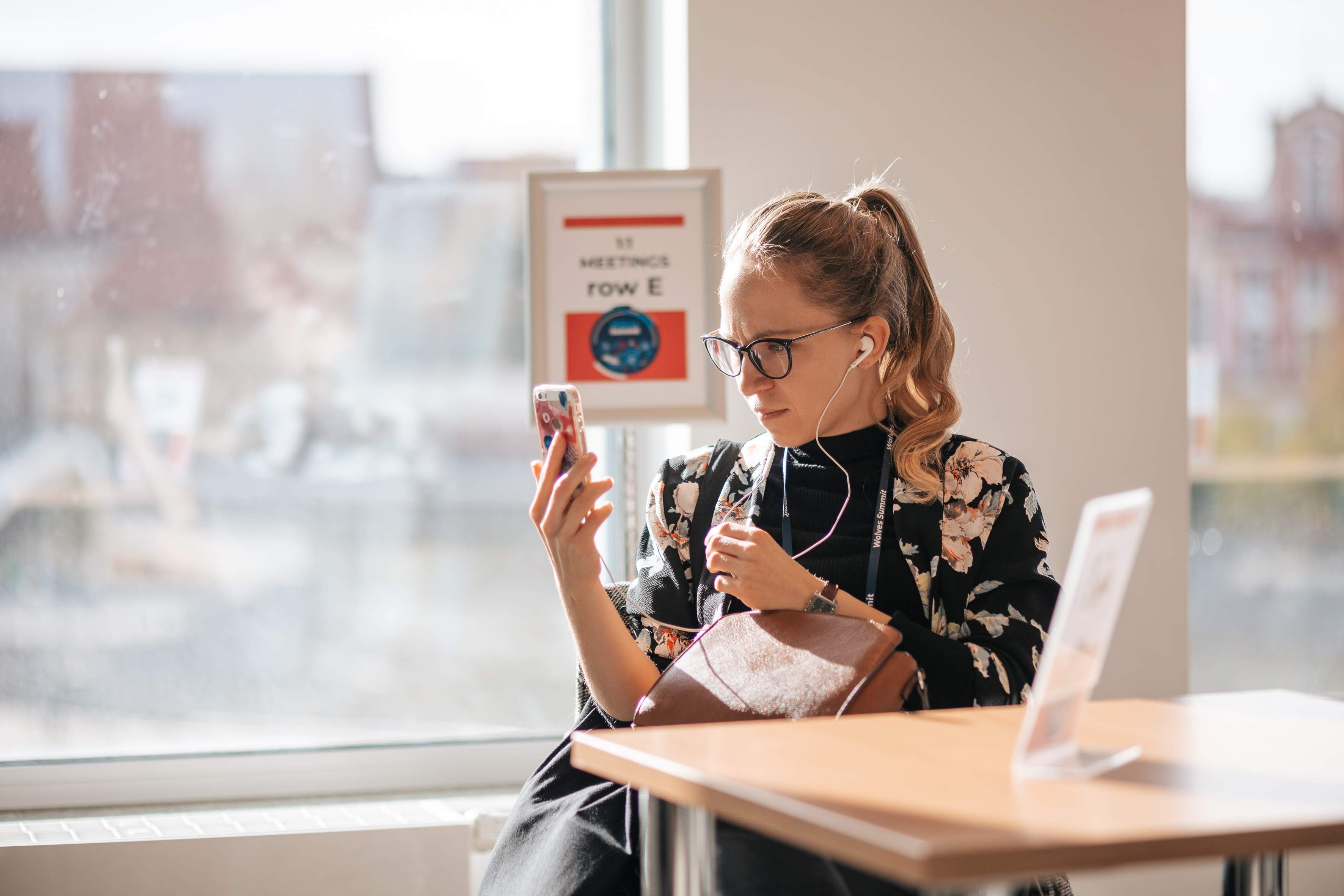 The good news: networking still
works 🤝
2 out of every 5 meeting requests are accepted at events, meaning that your events are still the best place for...
New jobs
New business
Mentorship
And so much more.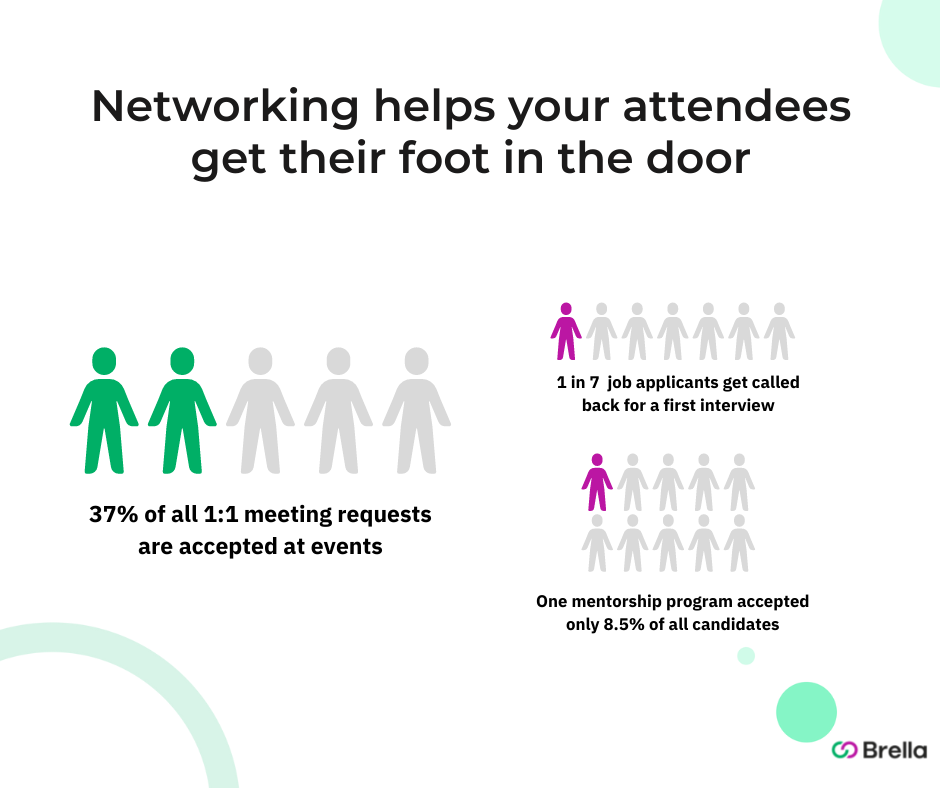 Networking = powerful, provable sponsor ROI 💸
20% of all 1:1 meetings at events are sponsor-driven, and when a sponsor send a meeting request, it's accepted nearly 40% of the time.
After analyzing other forms of meeting booking, it's crystal clear: event networking programs are the best way to deliver positive sponsor ROI.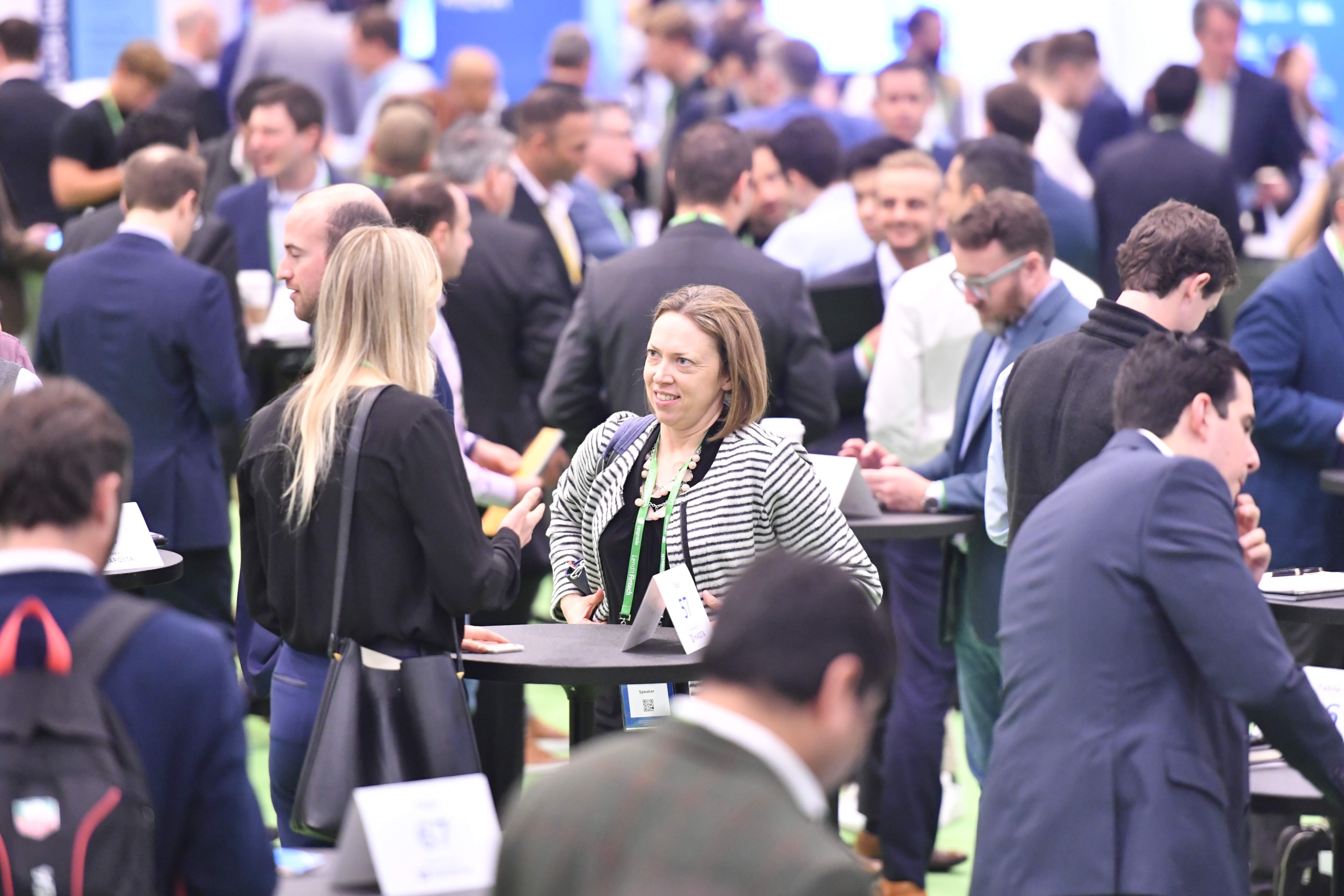 The first-of-its-kind report - don't miss it!
From sponsor meetings to attendee meetings, in-person to virtual events, we compiled results from 10,000+ events over 5 years to provide a complete picture of how networking has changed - and where it will go in the future.