Editor's note: this post was originally published in April 2021 and updated in January 2022
Hybrid events became a big buzzword in 2021, and with all the benefits they bring to the table it's not hard to see why many event organizers consider switching to this new format.
So, let's take a look at the main pros of going hybrid.
Pros of hybrid events
Drastically increased flexibility: when you add a virtual component to your in-person event, you can tear down all geographical barriers.
Improved cost-effectiveness: a hybrid event allows you to save on costs like venue, catering, and more. And if you decide to take virtual speakers, you can save on their travel and accommodation expenses.
Perfect for informative conferences: while not every event format can readily adapt to hybrid events, conferences are naturally suited for it.
Live data and feedback at your fingertips: instead of sending your feedback survey in a post-event email, you can send quick polls or questionnaires via push notifications directly on your hybrid event platform. This way, you'll gather real-time feedback that allows you to make necessary changes on the fly.
Diverse & relevant networking sessions: hybrid events allow people to connect, no matter whether they are located in the world. AI matchmaking works perfectly at hybrid events, bridging the gap between your live and virtual audience in the most effective way.
Reusable content: with a hybrid event, you can opt into the event being recorded, and then upload it onto your website for attendees to watch multiple times. You can also look at hosting your sessions as video on demand (VOD), allowing viewers to watch at a time that's convenient in their time zone on any device.
Inclusivity: adding a virtual dimension to your live event is like adding a new layer of inclusivity. Some attendees might not be able to travel to the venue due to disabilities, lack of means of transportation, or finances. The virtual format removes these obstacles.
Now you can see why hybrid events sound so appealing. However, before you start planning your next hybrid event, keep in mind that this might not be the best option for you. In fact, some events may be better suited for full face-to-face interactions (trade shows) while other formats may thrive online (conferences).
So, is a hybrid event the right choice for you? Why don't we find out together? Your free consultation with our event experts is only one click away!

And as you wait for your consultation with our experts, we'll let our partners tell you everything about the challenges and achievements of their own hybrid events.
Let's dive in!

Hybrid Events: the challenges 💥
Audience engagement
Bridging the gap between virtual and live audiences is perhaps the #1 challenge all hybrid events have in common.
Frequent live polls, Q&As sessions, and a live chat are effective ways to turn your virtual attendees from silent spectators behind a screen to active participants. But let's find out how our partners stepped up their engagement strategy at their own hybrid events.
Junction is a 2-day international hackathon that brings together tech-minded people with the promise of compelling projects and challenges. Junction's essence is cooperation amongst their thousands of participants all around the globe.
Connecting all these brilliant minds effectively wasn't easy, but the organizers at Junction were more determined than ever to make it happen. Working together with Brella, they were able to find just the right solution.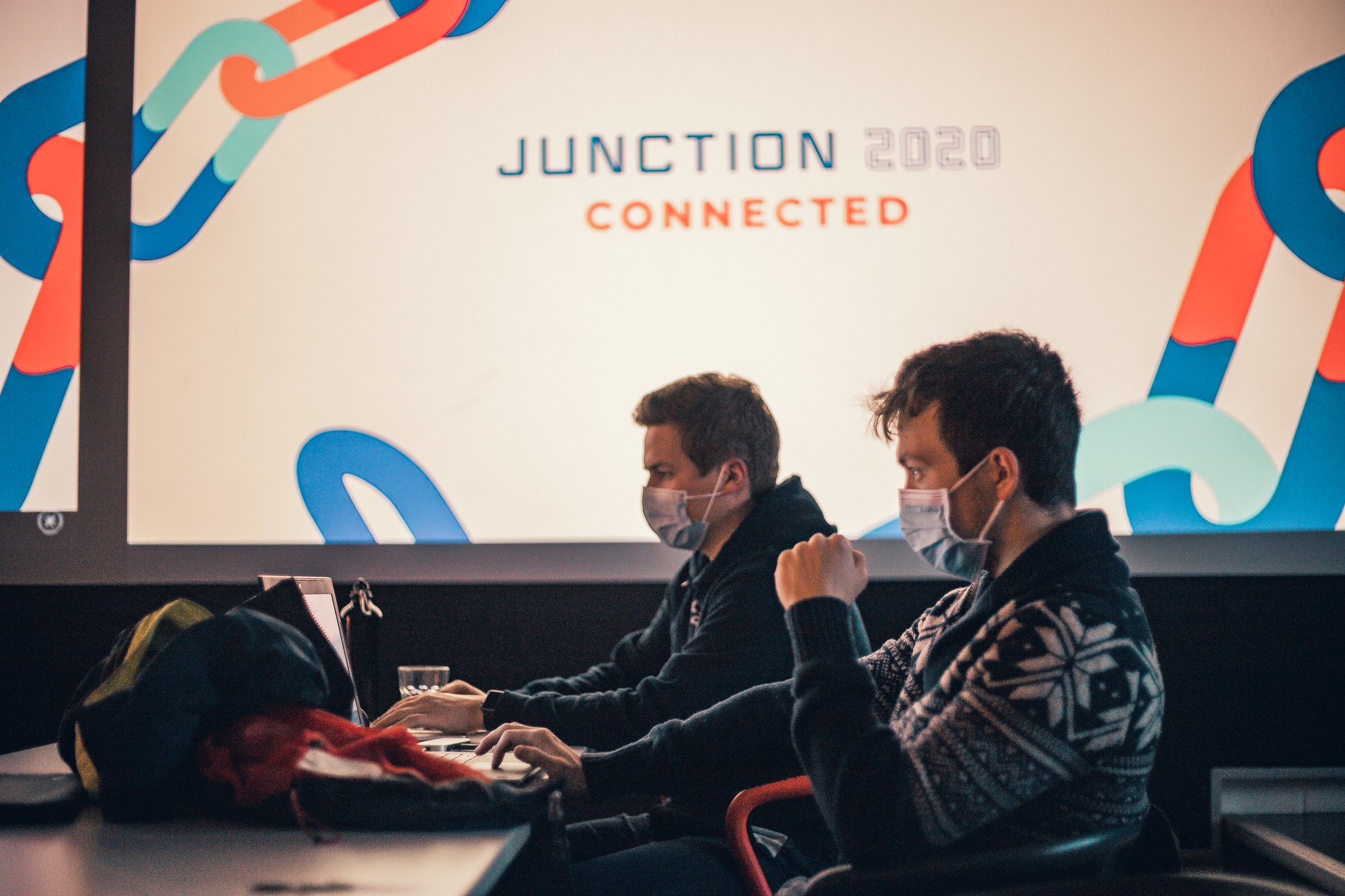 The hackathon team at Junction set up 11 small hubs that attendees could join in-person or virtually (according to their own country-specific restrictions).
While coordinating and managing several hubs around the world isn't a walk in the park, thanks to Brella's features (time zone support, matchmaking for team building, multiple embedded livestreams, to name only a few) the team at Junction was able to connect their participants across thousands of miles and different timezones.
This was a spectacular achievement! Yet, when it comes to audience engagement at hybrid events, our partner Austrian Wine gets the gold medal for innovation with their first virtual wine tasting.
You read that right, social restrictions weren't enough to stop the ambitious event team who wouldn't let the setback wreck their wine tasting event in Moscow.
The solution was to find a safe and approved venue where all winetasters could sample the products at their own table in total safety and easily connect via Brella's networking tool to the winemakers.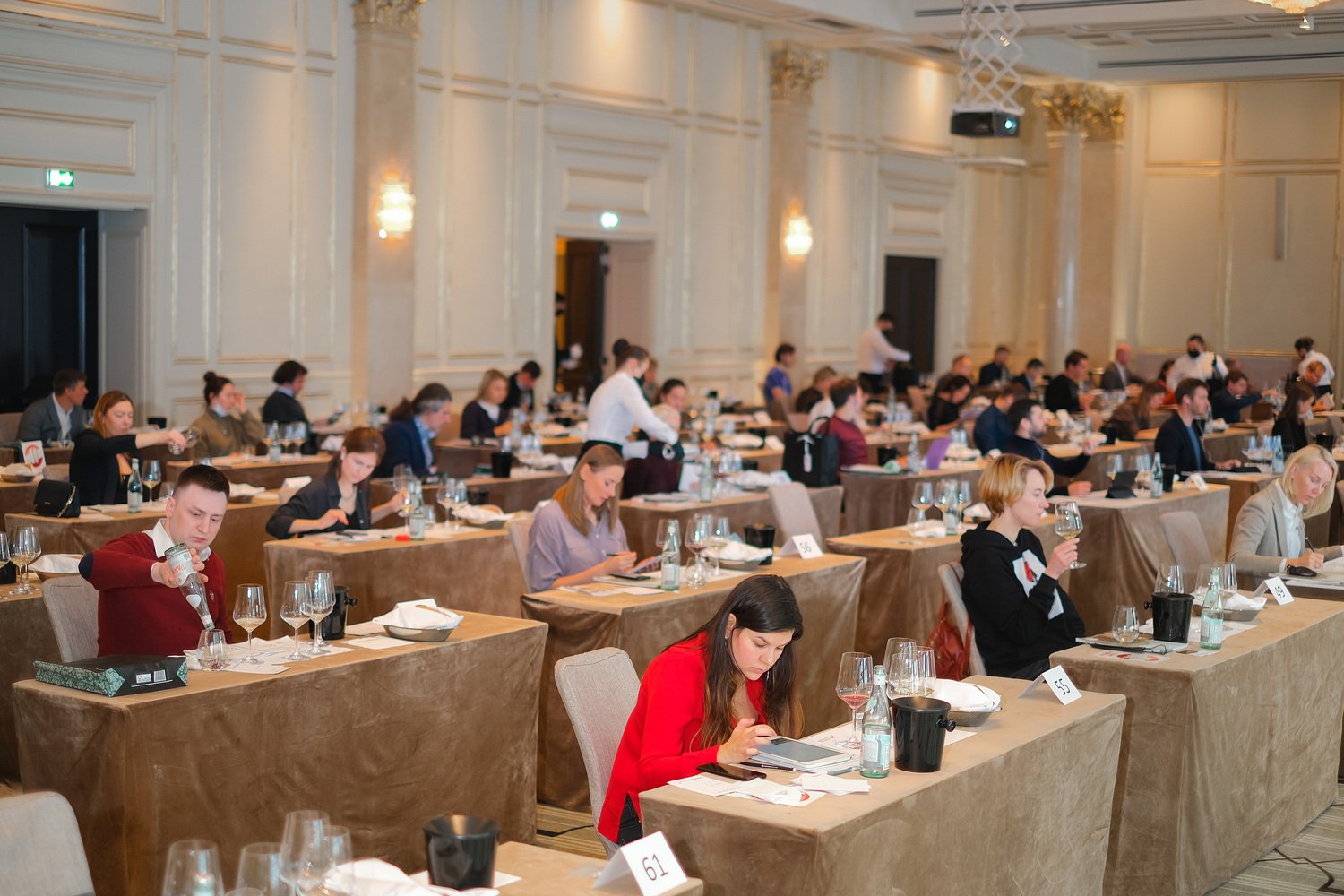 Flight Tasting Moscow 2021 © AWMB / Anjela Kotsoeva
Building an effective communication strategy
Attendee satisfaction heavily relies on a clever communication strategy, no matter the event format.
Your event communication strategy must create momentum as the day of the event approaches, but it should also educate both attendees and sponsors on how to make the most of your event platform and networking tool.
Our partners at TechBBQ have already reaped the benefits of a powerful communication strategy. Working together with our Customer Success Team, they engaged and educated their participants weeks before the event began. Their strategy included demo videos, FAQs, and an invitation to join Brella's networking tool two weeks before the event.
The final numbers were stunning: 2,800 1:1 meetings over two days.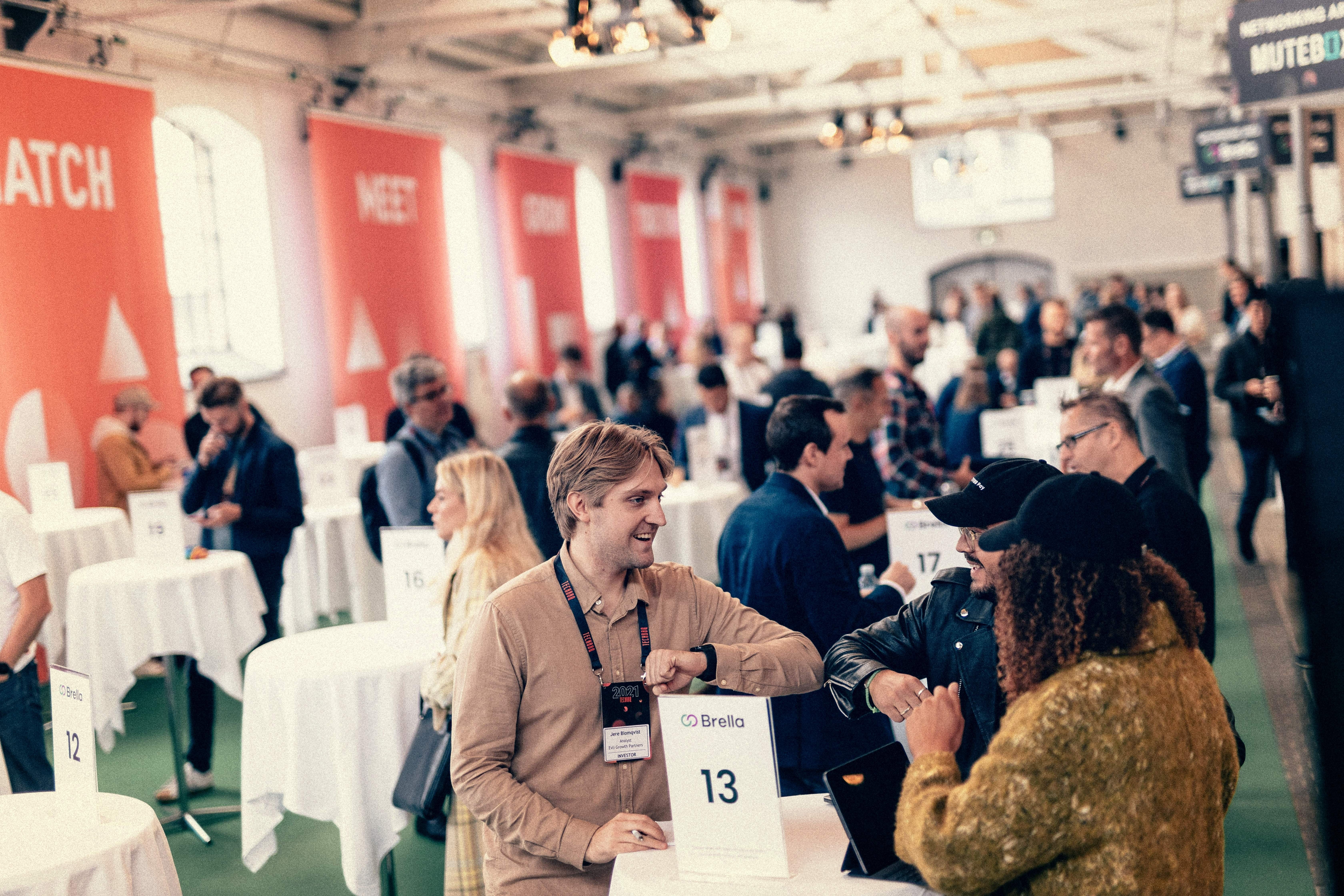 Finding compatible platforms
If you decide to shift your format to hybrid, at times, you'll have to add a new solution to your existing event tech stack. Finding a quality product that can work in harmony with your existing platform or that can seamlessly manage 3rd party integrations is easier said than done.
When hosting their hybrid event counting nearly 2,100 attendees, the event team at Wolves Summit knew that to reach their ambitious networking goals and provide only the best intent-based networking opportunities, they had to invest in a separate networking tool to be used in conjunction with their event hosting platform.
Brella was the perfect solution, and the investment paid off big time - read all about it here!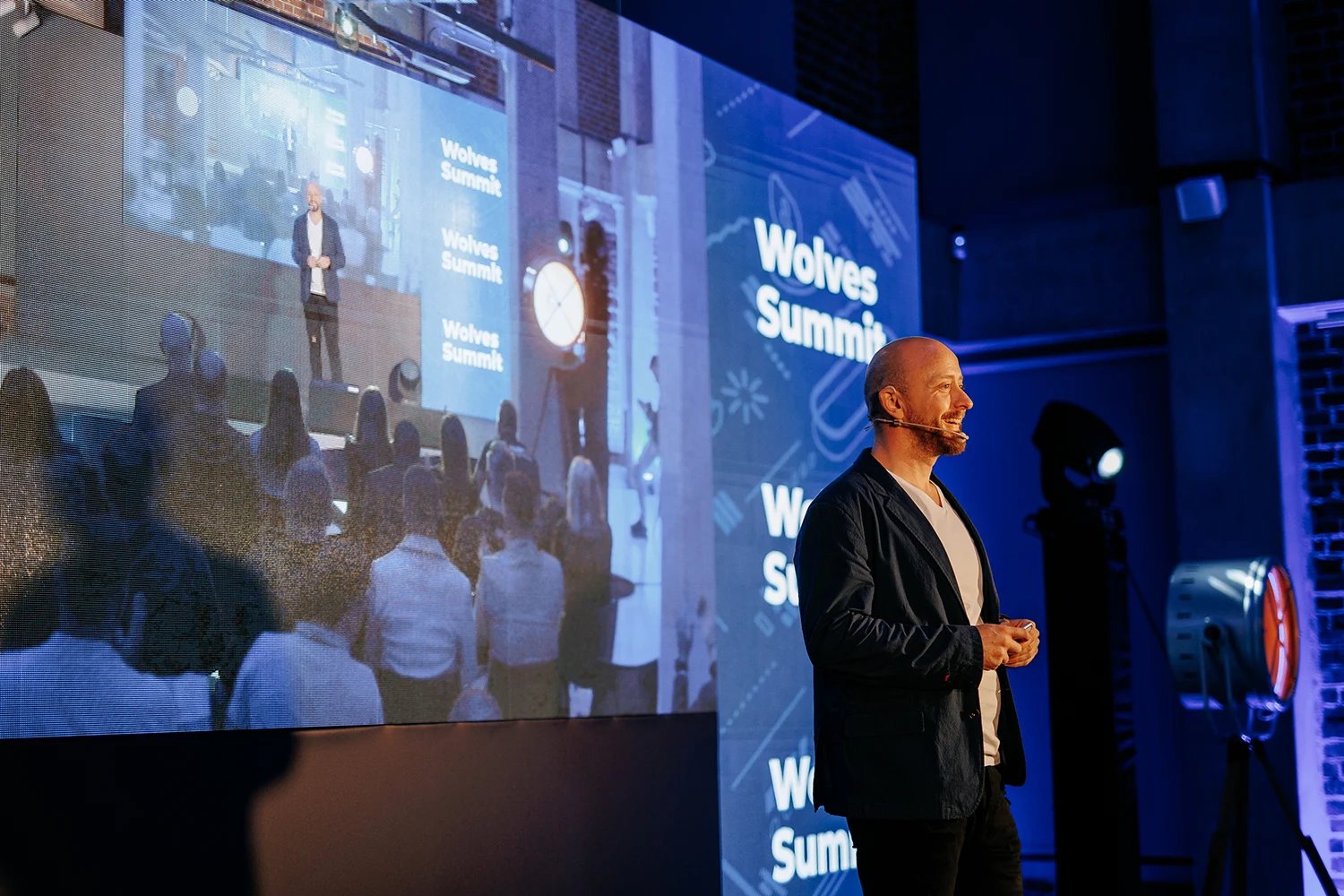 Hybrid Events: the achievements 🏆
Larger audiences & thousands of 1:1 meetings
What happens when your venue can host a few hundred attendees but you decide to add a virtual component? Limitless attendance! And this is both a challenge and an opportunity to let your networking strategy shine.
Your attendees join with specific networking goals in mind, and it's up to you to make sure the right people find each other without wasting time browsing an endless list of participants and investing time into fruitless 1:1 meetings.
So, how do you connect the right people based on their interests and networking intent? With AI matchmaking!
No matter the event format, with matchmaking the process always stays the same: your attendees join your networking tool (or app) and select their networking goals from a detailed list of interests. The AI handles the rest by analyzing thousands of data points and connecting the top matches in a matter of seconds.
Matchmaking was the main source of dazzling numbers for our partners hosting hybrid events!
Wolves Summit ended up hosting 2,200+ 1:1 meetings with a total of 12,000 chat messages exchanged amongst top matches (talk about bridging the gap between virtual and live audience!).
And with their hybrid wine tasting event, Austrian Wine reached an incredible CSAT score of 100 while also setting new high-level goals for the wine industry.
The young tech-minds behind Junction managed to connect thousands of attendees around the world, no matter the distance, time zone, and hybrid audience.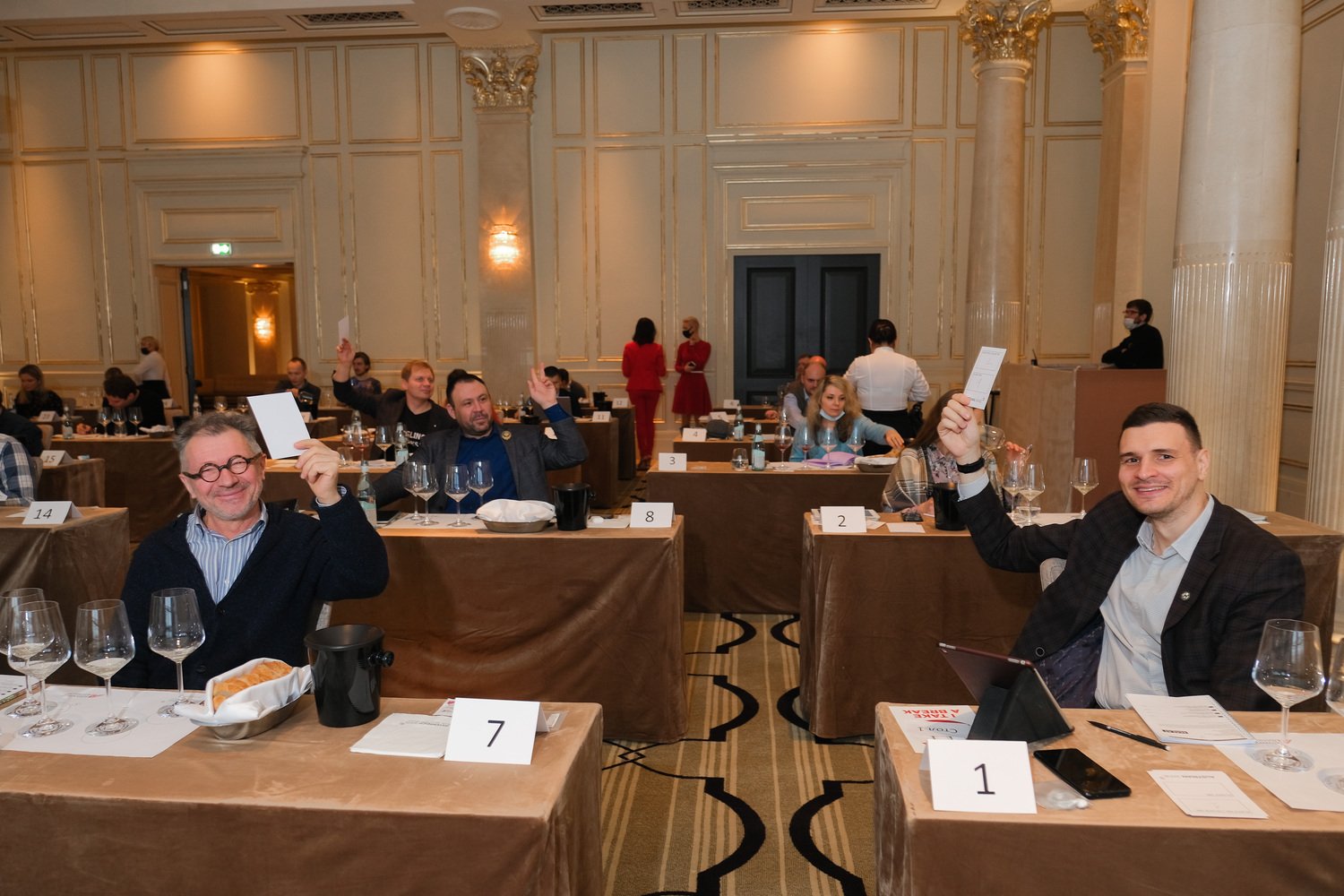 Flight Tasting Moscow 2021 © AWMB / Anjela Kotsoeva
Higher meeting acceptance rate & top-notch meetings
When your attendees are matched based on their interests and networking intents, two things will happen:
Your meeting acceptance rate will soar
The meeting quality will skyrocket
At Wolves Summit, both live and virtual attendees could easily request meetings with Brella based on their schedule, making sure not a single available networking slot was wasted.
Plus, some attendees didn't need to book meetings at all as they could simply connect via live chat.
Versatility was the name of the game, and with Brella, the event team at Wolves Summit could accommodate both onsite and virtual 1:1 meetings. It was easier than ever for their attendees to choose whether to book a table from the onsite networking area or just schedule a virtual call via networking app.
So, are hybrid events right for you?
Hybrid events like Wolves Summit, Junction, and Austrian Wine, are a testament to everything you can achieve by hosting your own hybrid event. That being said, just because hybrid events come with a host of benefits it doesn't mean they are the best format for your organization, and we're here to help you!
Schedule a free consultation with our event experts, and we'll help you find the best solution for your next immersive and engaging event!