Many planners are realizing that hybrid events are the way of the future, with 73% of planners successfully pivoting events from in-person to virtual.
Hybrid events are a big buzz word for 2021, but not every event needs to go hybrid. Some events may be better suited for full face-to-face (trade shows) interactions while other formats may thrive online (conferences). Below, you will find the definitive list of pros and cons of both hybrid and in-person events.
Pros of hybrid events
Drastically increased flexibility
Improved cost-effectiveness
Perfect for informative conferences
Live data and feedback at your fingertips
Diverse & relevant networking sessions
Reusable content
Cons of hybrid events
Reliance on technology
Attendee engagement can be tough to manage
Sponsor and attendee management struggles can increase
Not ideal for long events
Speakers need to adjust to speaking to two separate audiences
Pros of Hybrid Events
You can look at our main article that talks about the myriad of benefits hybrid events can offer you by clicking here, but we've picked the top nine reasons why hosting a hybrid event might be the right solution for your event.
1. Drastically increased flexibility
You put the power into your attendees' hands with hybrid events.
They can attend in person or online, attend digital breakout sessions to listen to speakers they actually want to hear talk and at-home users never even have to leave their bedrooms to receive the same information and resources as those attending in person.
Hybrid events are also more flexible for virtual speakers, who can join conferences from across the globe to talk at your event.
2. Improved cost-effectiveness
In line with the improved flexibility, a hybrid event allows you to save on costs like venue, catering and more.
Going hybrid allows you to host the live portion of your event in a smaller venue than usual, without cannibalizing your total attendance. If you know attendees are hesitant to travel, you can save a lot of costs by taking a venue you know you can fill.
And if you decide to take virtual speakers, you can save on their travel and accomodation costs.
If you decide to go for your preferred venue, you can improve profit by offering sponsorship packages tailored for virtual attendees, in-person attendees, or a combination of both, depending on the needs of your sponsors.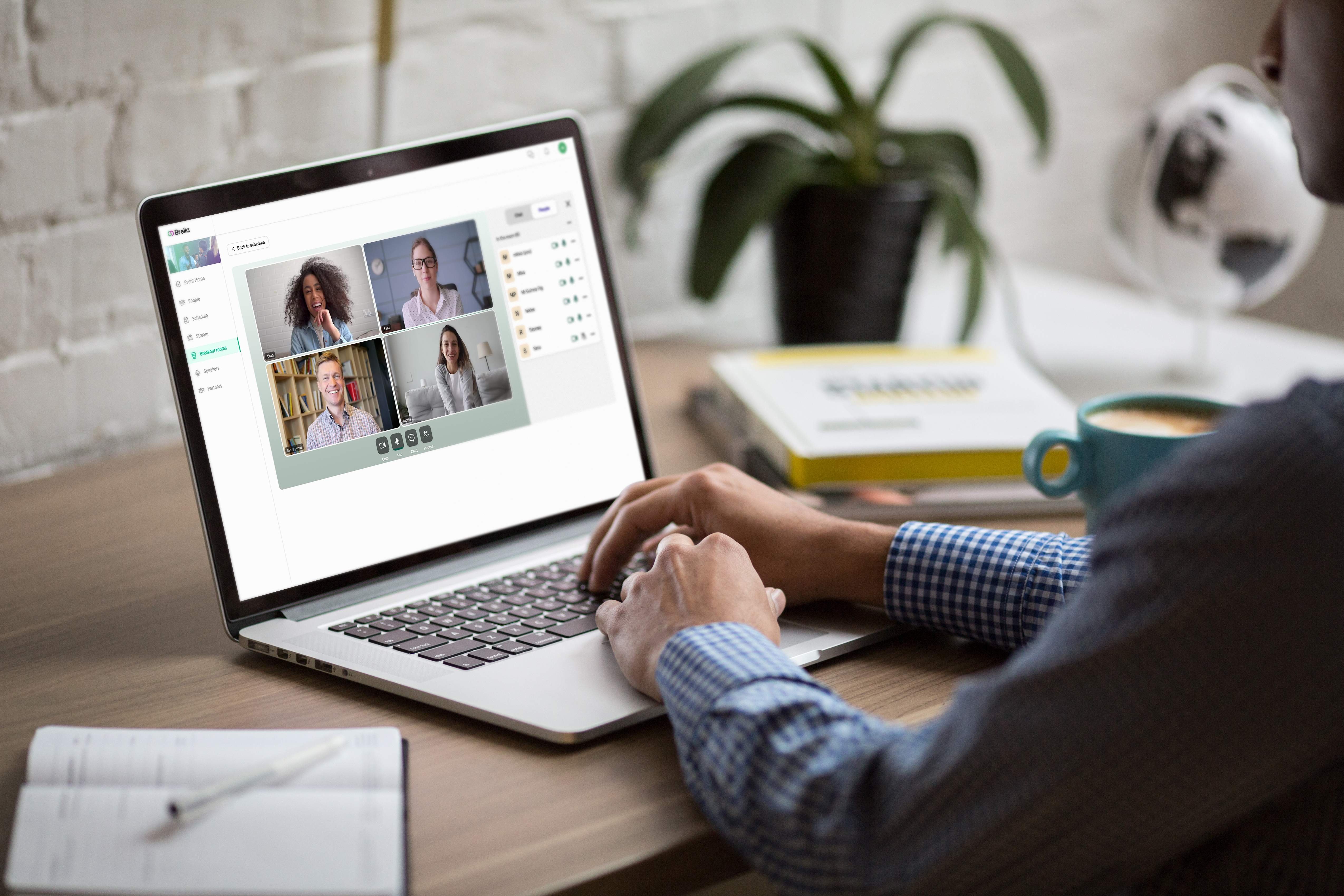 3. Perfect for business-to-business (B2B) conferences
While not every event format can readily adapt to hybrid events, conferences are naturally suited for it.
Is it essential that we meet in person for relevant discussions or sessions? Before COVID, you may have said yes. However, 2020 showed us that virtual conferences were possible, and that means hybrid are as well.
In fact, hybrid will most likely become the de facto format for any conference going forward. Why?
Well, attendees can stay up-to-date with the latest knowledge in the industry from their homes, while still participating in the overall event. Plus, they can connect with old contacts, meet new people and do business in a way that accomodates their needs.
Speakers are able to address the audience with invigorating digital presentations and present bite-sized chunks to attendees due to these events relying on talks. They can also speak virtually, which may make the difference in cinching a popular speaker.
And your sponsors can also further their business goals at your conference, whether virtually or in-person. Through clever use of hybrid event platforms, you can provide your sponsors with incredibly valuable sponsorship opportunities.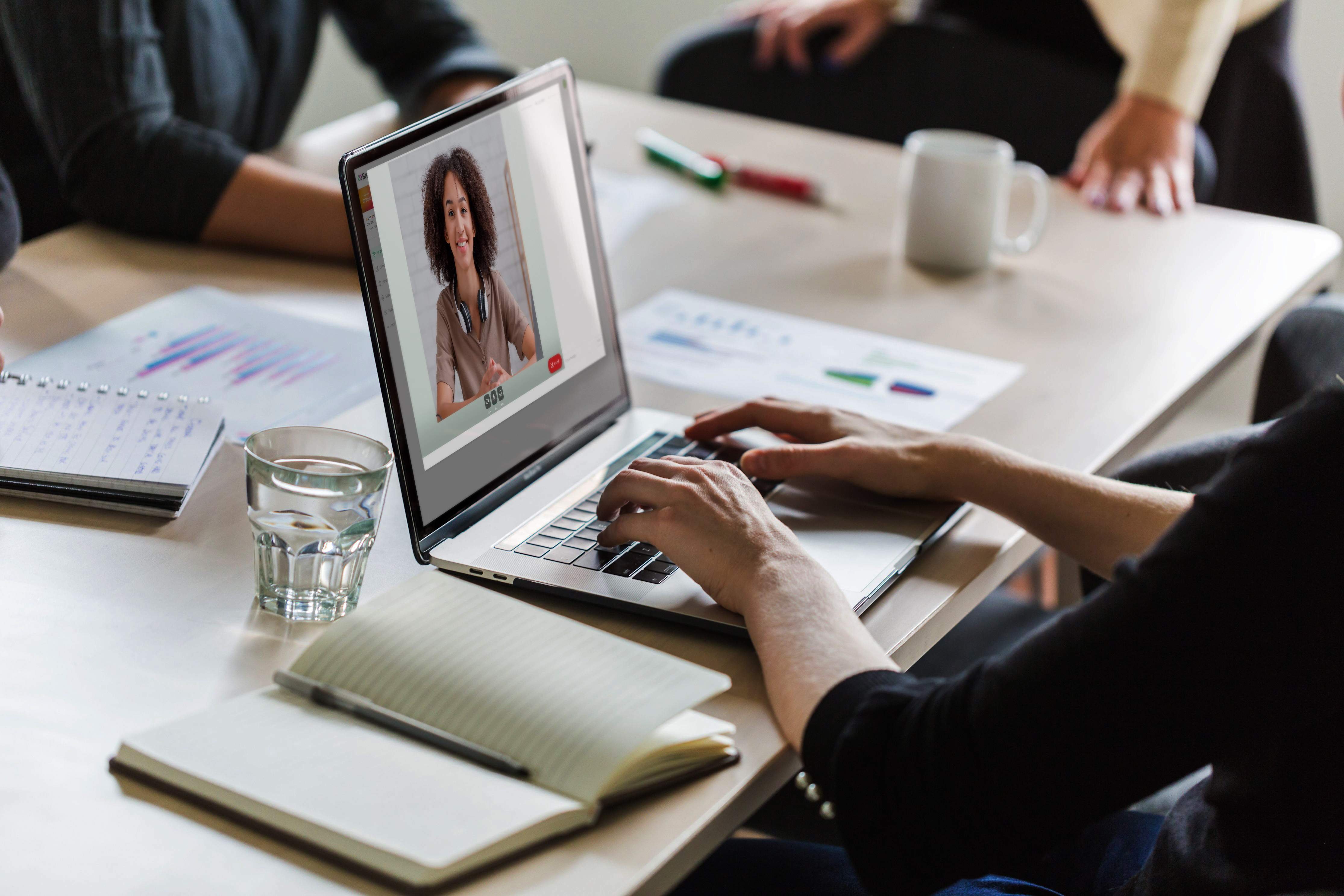 4. Data and feedback are at your fingertips
Nothing is more time consuming than obtaining feedback (or trying to) from in-person attendees to judge the success of an event.
But instead of sending the feedback survey in the post-event email, why not send a quick poll or questionnaire via push notification, directly in the platform? You can ask for session feedback directly after the session, for example, where attendees can rate it with the experience fresh in their minds.
And all this information can be viewed in real-time, allowing you to make necessary changes on the fly.
5. Diverse & relevant networking sessions
Whether attendees are connecting in-person or virtually, hybrid events allow people to connect, no matter where they are located in the world. We recommend creating virtual chat rooms and figuring in short breakout sessions to allow remote attendees to connect with one another between speakers while in-person participants can join in via their computers or smartphones.
6. Reusable content
When you host a hybrid event, you can opt into the event being recorded, allowing you to upload it onto your website for attendees to watch multiple times.
You can also look at hosting your sessions as video on demand (VOD), allowing viewers to watch at a time that's convenient in their time zone on any device. Finally, you can isolate clips from your event video for use in marketing or training videos.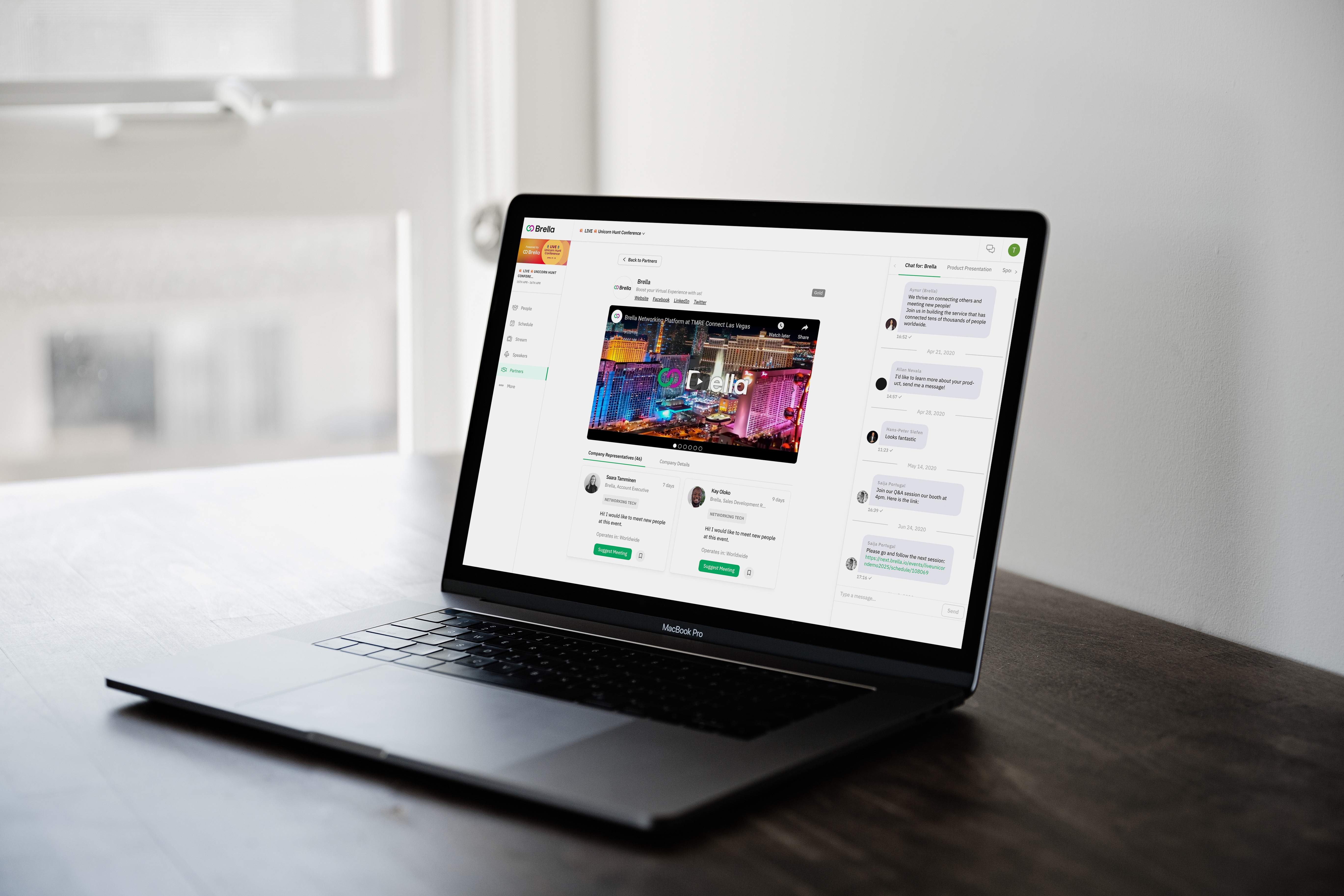 Cons of Hybrid Events
As much as we love hybrid events, they are not perfect. To truly understand if they are the right fit, you need to understand the bad with the good.
1. Reliance on technology
Thanks to the COVID pandemic, we've seen more than a few people go viral due to technological mishaps, such as the lawyer who appeared in a virtual courtroom with a kitten filter over his face.
You should take into consideration that some attendees will have tech issues they won't know how to fix, and it's important to try to prevent these issues by providing detailed guides on how to use your platform.
While technology can feel like a roadblock, if you go into your event prepared for glitches and have a little bit of technological know-how (trust us, it's not as daunting or scary as it seems once you know what you're doing), you may find that a reliance on technology is not such a bad thing after all.
2. Virtual attendee engagement requires extra thought
When participants attend in-person events, their personal lives (usually) do not affect them during the event. Their kids aren't screaming in the background and dogs aren't chasing the mailman.
Most people who attend events from home aren't able to be in a completely secluded location, and you will face the possibility that their attention will be drawn elsewhere.
However, the same tactics you use in virtual events apply here. Make sure that you have some way for attendees to both give and receive feedback to make sure they are actively participating, not passively watching.
3. Sponsor and attendee management struggles can increase
When you host or plan an in-person event, you expect sponsors to provide their own resources to attendees via brochures, pamphlets, booklets, etc.
With hybrid events, you will need to make sure you provide this information to your attendees via uploading to your hosting platform, or at least giving your sponsors the ability to share it. It can be time consuming to make sure these resources are properly formatted to share and speakers have them ready to go.
You also will need to make sure the venue you choose is able to host your event, with adequate space and seating for in-person participants and enough bandwidth to stream your event without a loss of quality.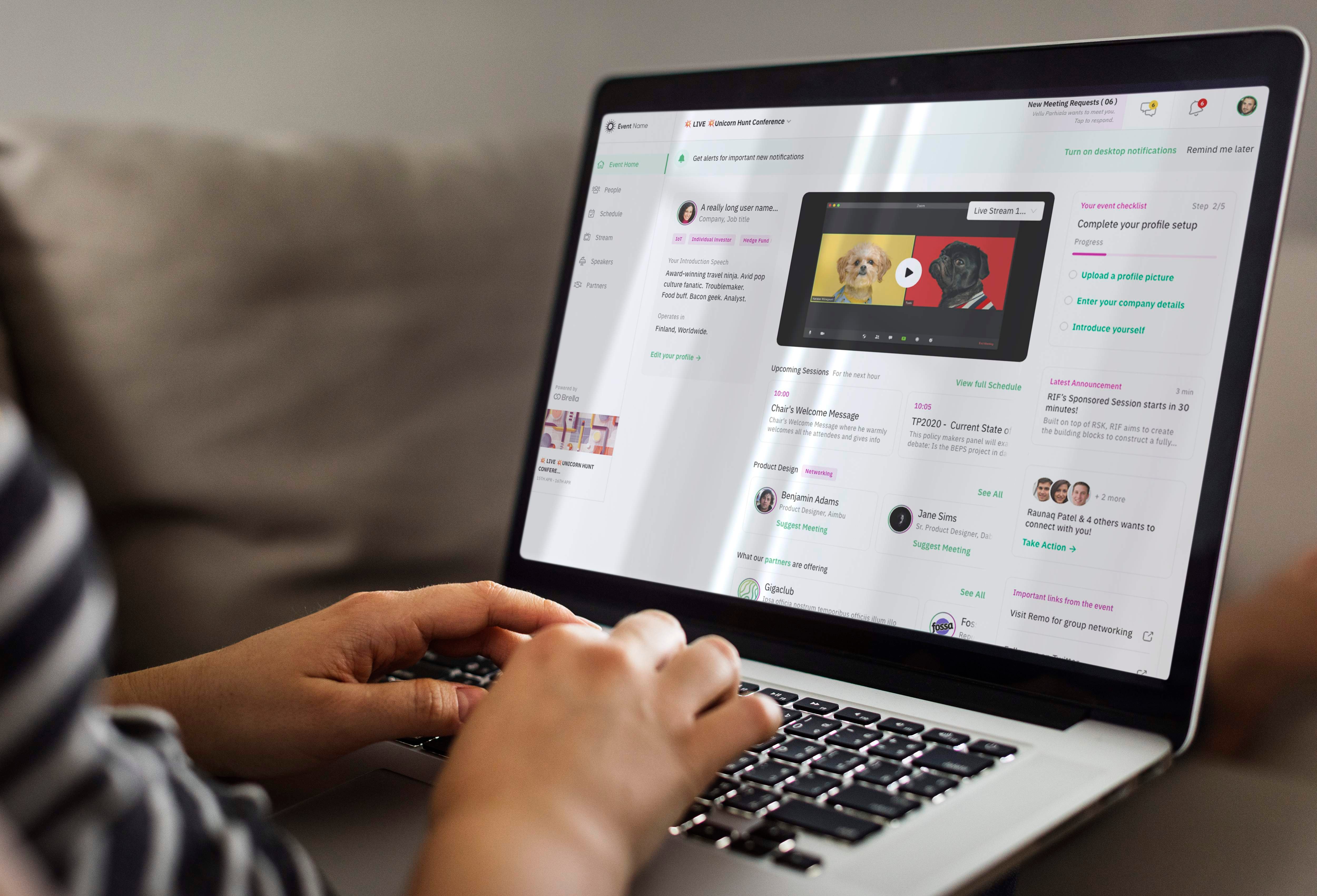 4. Not ideal for long events
Imagine staring at your computer screen for 8-10 hours, watching speakers come and go as they please. While many workers do spend that amount of time on their work computers per day, they're usually not bombarded with a constant stream of valuable information.
Most events should not last more than two hours, and information should be provided in 20–30-minute increments so attendees can properly digest the information being presented to them.
5. Speakers need to adjust to speaking to two separate audiences
Speakers are not just addressing the in-person attendees; they're also addressing people at home. Far too often speakers will address the faces in front of them, ignoring the cameras that are connecting them to their digital audiences.
While this is up to the skill of the speaker, you can help allieve this issue by bringing to their attention and encouraging them to ask questions for the virtual audience.
Another tip is to have someone dedicated to feeding questions from the virtual audience to the speaker, along with their name and where they're tuning in from. This helps the audience feel like they are part of the event too!
So, is hybrid for you?
Just because hybrid is the new buzzword doesn't mean you need to jump on it.
As with all things, it's important to start with your audience - what is the format that best suits them?
Hybrid, virtual, in-person - all these have their pros and cons, but only your audience and organization can dictate which are deal-breakers or makers.
However, one way to make your life far simpler is by investing in an event platform that can adapt to your event lifecycle.
Whether it's live and in-person, hosted virtually, or a hybrid combo of the two, Brella is the perfect platform for your next conference.