Do you have an important event coming up for your company? Are you concerned about your attendees and their ability to network with one another, either in person or online?
Some event organizers make the mistake of assuming that a few coffee breaks throughout the day are sufficient when it comes to event networking. That's definitely not the case, though.
Using a networking software or event matchmaking service can help you encourage natural, productive interactions and ensure that everyone gets the most out of your event.
What is an event matchmaking service?
Event matchmaking services are tools that you can use to stay organized and help your attendees connect with one another. Your attendees can use this service to learn about each other before the event even begins, and they can also use it to connect both during the event and after it has ended.
How do these tools work?
Your attendees create profiles, pair up with people who work in similar professions or who have complementary interests, and send requests to meet during events. It also lets attendees plan their agenda early so they can maximize their time spent at your event.
How do I make the most of an event matchmaking service?
In case you are wondering how to use your event matchmaking service effectively, what better way to learn than a free certification course you can take at your own pace?

Enroll in our first masterclass on Event Matchmaking & Networking now available at Brella Academy and learn everything there is to intent-based networking and event matchmaking service! 🎓
Reasons you need an event matchmaking service
There are plenty of reasons to use an event matchmaking service or networking software when you're planning your next big event. Keep reading to learn the major benefits these services can offer you.
1. Save time
Event networking software is a huge timesaver for both event organizers and attendees.
For organizers, using the right software helps them to streamline their networking planning process. You can have everything you need in one place and don't have to worry about jumping back and forth between different programs or searching for information you may have misplaced.
TechCrunch saved nearly 2 months of work by switching to an event matchmaking service. View the infographic here.
For attendees, networking software helps them get right down to business as soon as they enter your event. They don't have to waste time trying to plan out their agenda or figure out who they should meet because they'll have already done that beforehand.
2. Reduce stress
In addition to being an incredible timesaver, an event matchmaking service can also be your greatest stress-reliever.
You will still have a lot to do when it comes to planning and carrying out an upcoming event. However, you will be way less stressed, especially since you'll have access to checklists, calendars, and other organizational tools that help you stay on top of everything.
You can rest easy knowing you haven't forgotten any important details.
Your attendees can also experience less stress since they can plan ahead and make arrangements to meet certain people before the event begins. This saves them from the awkwardness that comes when you try to pull someone to the side in a crowded room and get their contact information.
3. Build brand awareness
Event networking software also benefits the brands that event organizers work with while planning an event.
Because your attendees can plan their agenda ahead of time, it's easier for them to see which representatives from particular companies might be present. This, in turn, helps these companies to promote themselves and get people excited about what they have to offer and what they'll be bringing to the event.
Also, let's not underestimate the importance of user profile and hosting platform customization. A plain user profile doesn't tell much about the person and their business, that's why every competitive networking software should allow attendees, sponsors, and organizers to display the full personality of their brands.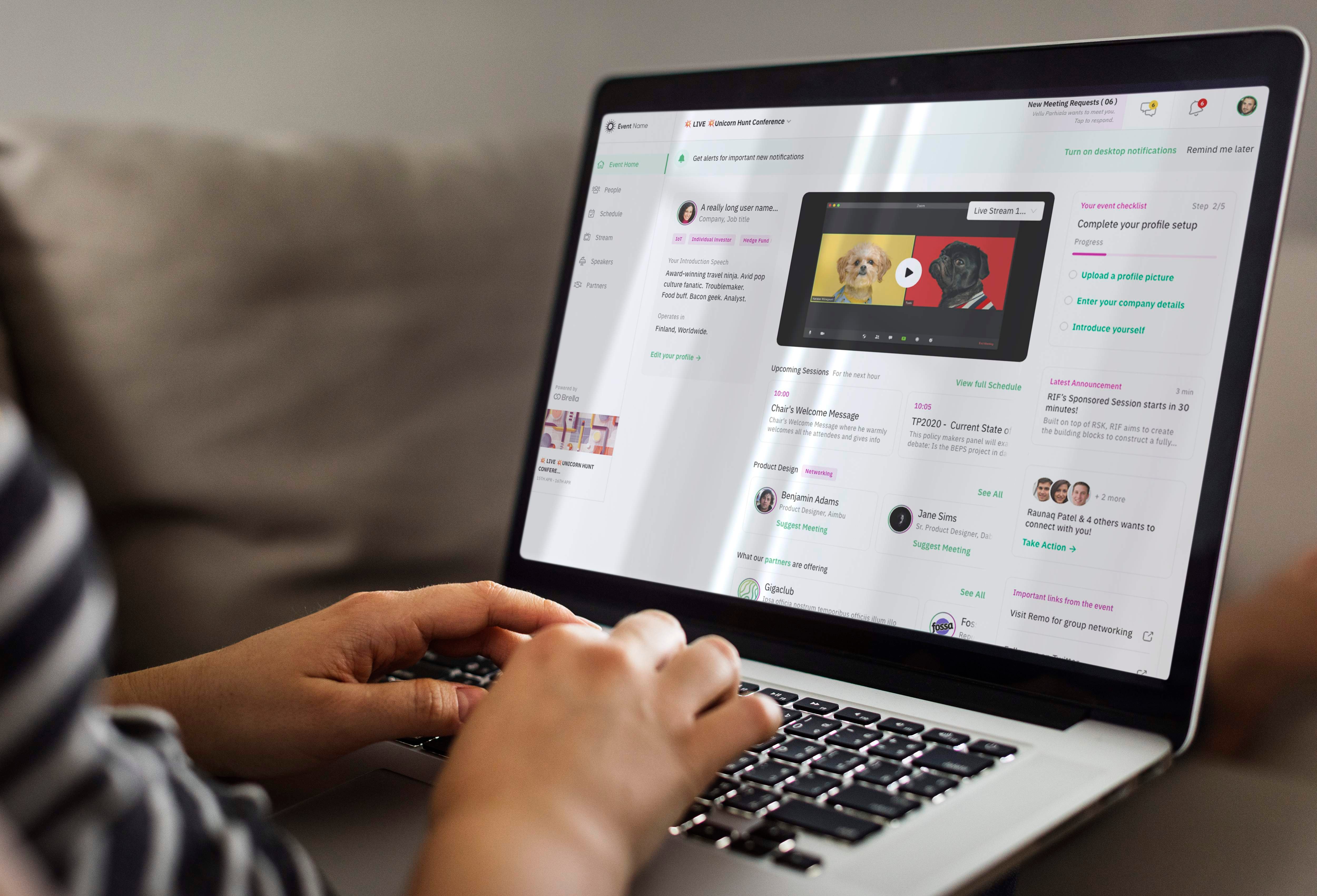 At Brella, we let your brand shine all the way through with our customizable event platform.
4. Gather valuable data
A big part of organizing a successful event is being able to look back on the data you've collected from past gatherings.
Without the help of event networking software, it can be hard, if not impossible, to gather the data you need. This software helps to simplify the process, though. It gives you access to all kinds of information, from details about the number of people who showed up and what kind of businesses they run to their overall satisfaction ratings and what they'd like to see from future events.
Armed with all this data, it'll be easier for you to learn from the past and better prepare for upcoming conferences, shows, and other exciting opportunities.
And there's more! 🎁
Now you can learn everything there's is about intent-based networking with a particular focus on data-driven matchmaking, by attending our first certification masterclass on Event Matchmaking & Networking at Brella Academy, free of charge.
5. Improve meeting quality
When your attendees can arrange meetings ahead of time, they can enjoy more quality time with the people with whom they wanted to meet. They can skip the small talk and get right down to business since they'll already know of each other and will have had a chance to do some research before arriving.
Even if your attendees don't necessarily get more time with other people during the event, they'll improve the quality of their networking opportunities and get the most out of them.
A matchmaking service is the backbone of quality networking, and it's worth the investment. Our partners at Wolves Summit made the decision to use Brella's networking tool in conjunction with their event hosting platform. The results were simply dazzling with 2,200 1:1 meetings and 12,000+ chat messages exchanged. You can read Wolves Summit's full success story here!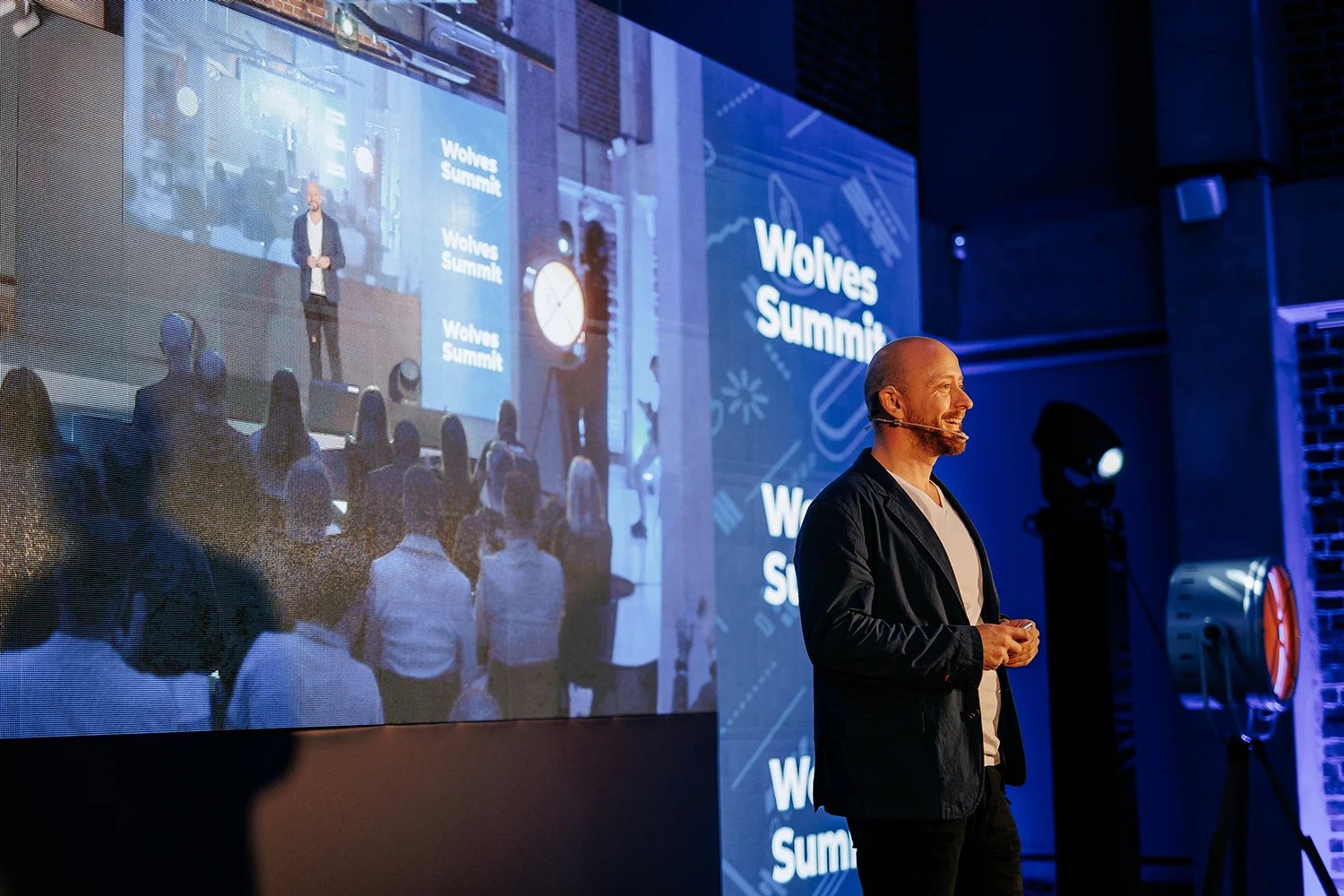 6. Increase attendee engagement
One of the primary goals for event organizers is to see attendees interacting and engaging with one another. You'll be much more likely to see this happen if you make use of an event networking software.
This software will help your attendees feel more comfortable communicating with one another. They'll also have deeper and more meaningful conversations over the course of your event.
7. Enjoy easy implementation
Some event organizers might be hesitant about using an event matchmaking service because they worry that it'll be too complicated.
The good news, though, is that the majority of these tools are very easy to implement and use. They can usually be set up within a few days at the absolute most, so organizers can launch the service and get comfortable with it before introducing it to the event attendees.
Many of the services are web-based too. This means there's no need for complicated technical setup prior to the event. Everything is organized and implemented online, and you can also customize your interface to work best for you, your preferences, and the structure of the event.
8. Integrate with other programs
In many cases, it's also easy to integrate an event networking software with other online organizational tools. For example, you can pair your software with your sales CRM or marketing automation system.
This ensures that everyone stays informed about the latest event planning developments. It also makes it easier to promote the event and give everyone access to the data they need (lists of attendees for sales professionals, for example) to get the most out of the event.
At Brella, we're in the process of testing 500+ integrations and we already offer 3rd party integrations with some of the industry's most popular services like Eventbrite, Hubspot, and Salesforce.
9. Increase event satisfaction
As you've likely noticed, some of the benefits on this list apply more to event attendees than they do to event organizers directly. As the person planning an upcoming event, you may wonder why this is the case.
In short, when you have a system that benefits your attendees, they're more likely to be satisfied with the event. If they're more satisfied with the event, they're more inclined to pay to come back in the future.
If you want to keep this conference, trade show, or other event going year after year, it pays to have satisfied attendees who will give it a positive rating and recommend it to their network later on.
With 13 in-person and virtual events hosted with Brella over the past five years, our partner LendIt Fintech reveals how they were able to achieve an amazing CSAT score of 83 and even more stellar numbers in terms of networking and NPS. Read their full success story here!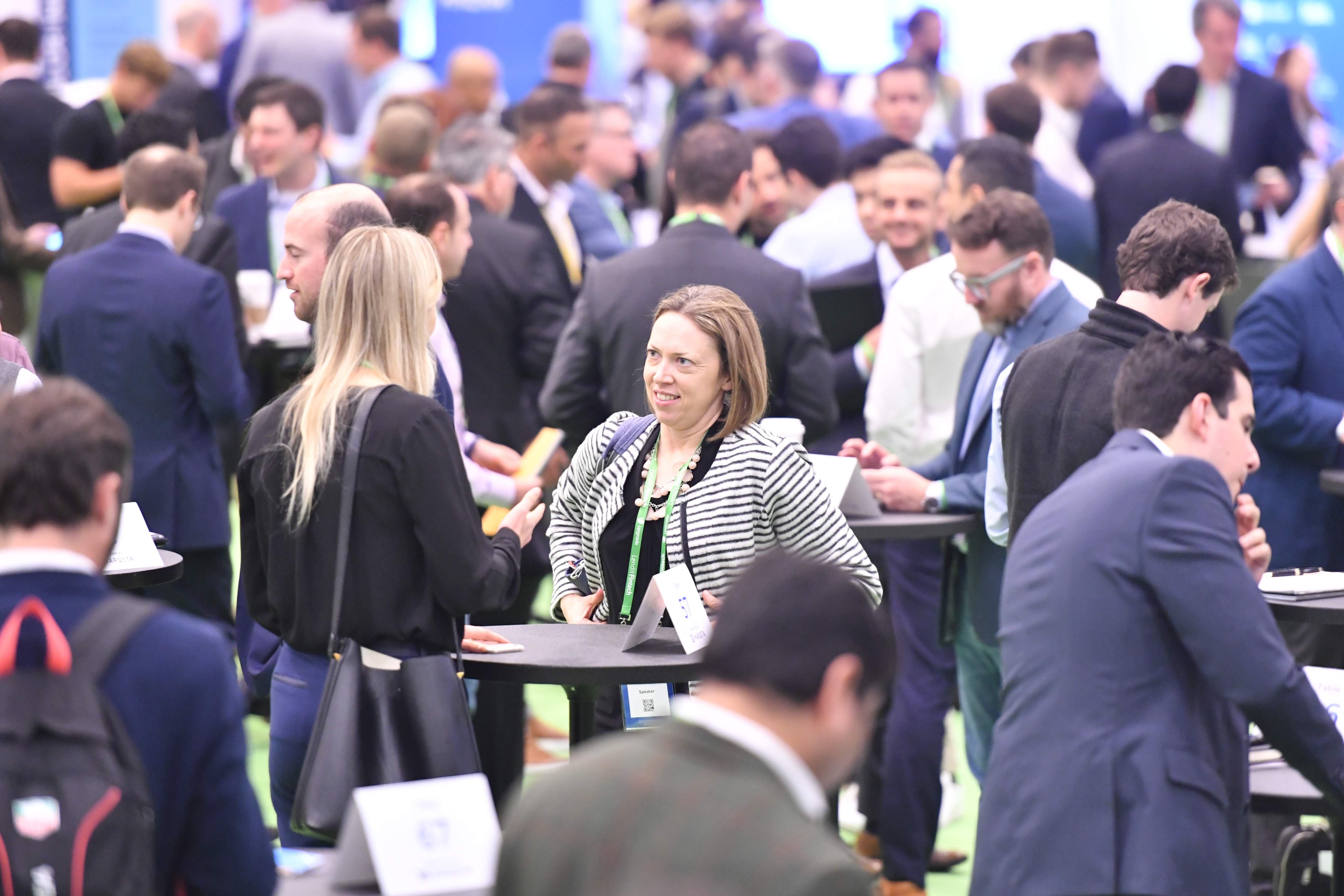 10. Analyze event outcomes
If you've been working in the event organization industry for any length of time, you know that your job doesn't end when the event you've planned does.
Once everyone packs up and the final deposits have been refunded, you've still got work to do. When you reach this point, your job is to analyze your event and figure out what you can do to make it better next year (or whenever your event is scheduled to be held next).
When you use event matchmaking services, the analysis process becomes much easier. You can get a clearer idea of what people like and didn't like, meaning you can make informed decisions about what to add, subtract, or change for upcoming events.
Find your event matchmaking service today
As you can see, the benefits an event matchmaking service can provide far outweigh the costs. If you're in the process of planning a big event, or if you know you'll be planning one soon, now is the time to invest in event networking software.
It will help you be as efficient and organized as possible during your planning process, and you'll be able to ensure that all your attendees get as much out of the event as possible.
Also, don't forget to join Brella Academy to learn everything about matchmaking-driven networking for any type of event!