Introduction
LendIt Fintech has empowered the finance tech (fintech) community since 2013, hosting the world's largest conference series dedicated to connecting the global fintech & lending communities.
And since 2016, Brella has helped facilitate 1-1 meetings at their flagship in-person conferences, and has hosted a multitude of online events to ensure they live up to their mission of connecting the global fintech & lending communities.
Throughout our partnership, LendIt Fintech has successfully hosted over 22,000 1:1 meetings between fintech and lending professionals, solidifying their position as the leading fintech conference in the world.
With in-person events across the Americas and Europe, they focus on these three pillars to reinforce their brand:
Focused, targeted and highly relevant networking experiences

A dedicated engagement strategy to boost audience participation and increase sponsor value & satisfaction

A world-class experience and TV-broadcast-quality production value
Watch the best of LendIt Fintech Europe 2021
The numbers in brief
What have we achieved together?
5 years partnership

10 in-person events

3 virtual events

22,000+ meetings

83 CSAT average
How have we acheived greatness? We focus on these three pillars:
Providing a world-class networking experience at every turn
Establishing and reinforcing trust through open communication channels, honest discussions and implementation of feedback
Collaborating to spread thought leadership and relevant tactics to the event industry at large
Providing world-class networking
The team at LendIt Fintech has always been a staunch advocate of networking at events, and they understood the value that a good meeting provides - both to their attendees, and also to the overall event experience.
"[Networking] is super important to us because it adds life to the show floor," says Bo Brustkern, co-founder and CEO of LendIt Fintech. "Networking is, in fact, one of the only reasons why we have events. We can do a lot of learning. We put a lot of our content online, so if somebody wanted to skip the LendIt Fintech conference, they could technically do that and see, or listen to, almost all the content we produce. But they would miss the magic. And the magic is the meetings."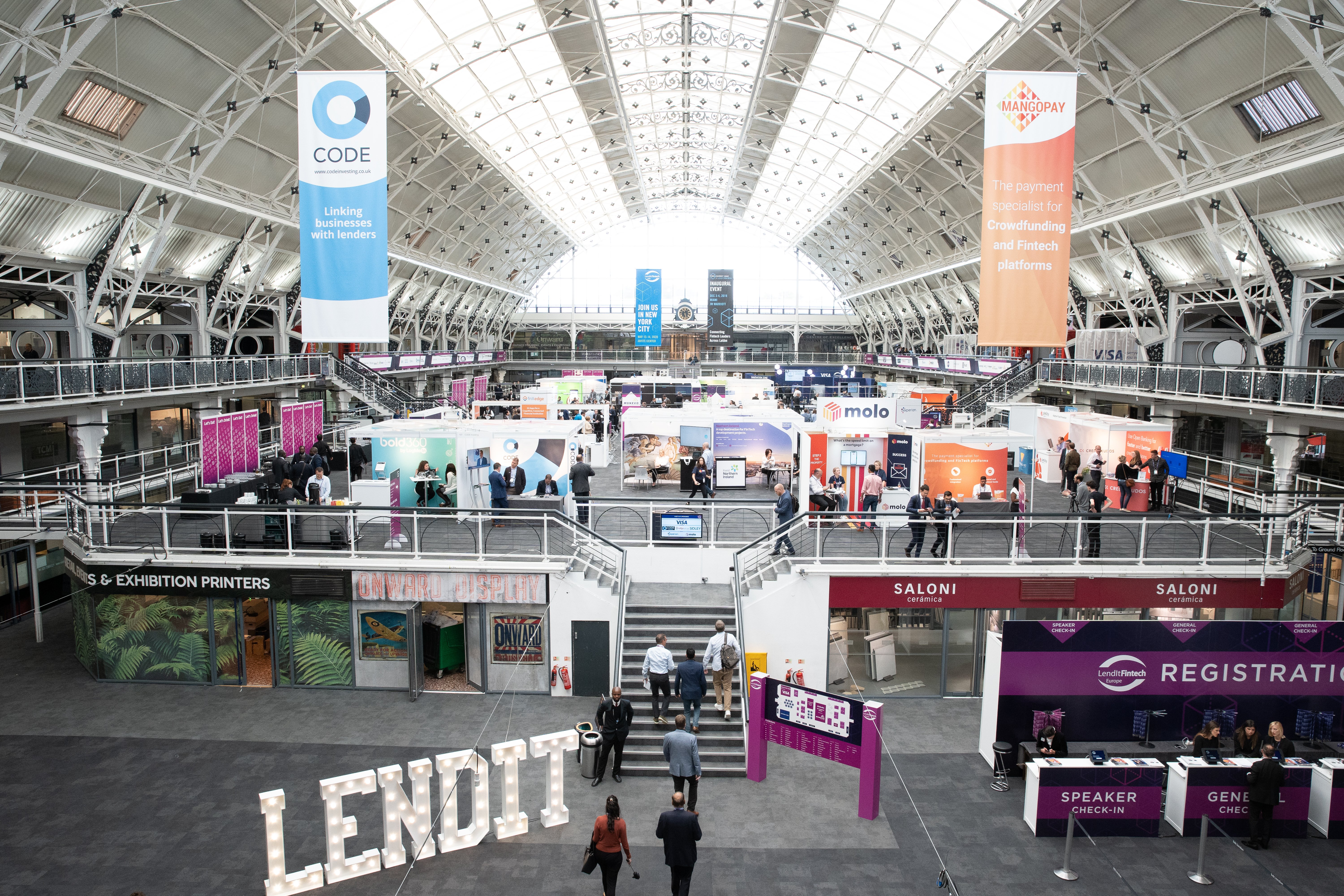 With such a strong desire for relevant networking at their event came a demand for a platform with a clear focus on networking, and Brella fit the bill, way back in 2016.
"Brella's concept is special because it actually allows users to opt in, in a way that identifies who they are and what they can offer. And in similar ways, what they're looking for. In fact, what we found is the more people use Brella, the higher the net promoter score. And that is a fact. And that is super powerful for us," says Brustkern.
LendIt Fintech also boasts a 31% meeting acceptance rate across all their events, which is a salivating proposition for sponsors. Consider a 31% meeting acceptance rate to a cold email campaign or cold calling for a meeting: anyone reaching a 31% meeting acceptance rate has either cracked the code, or contacted fewer than 10 people.
When it comes to finding new business, events are the best place for that, and Brella makes sponsor meeting booking incredibly easy.
And Brella's matchmaking also helps LendIt Fintech find new content opportunities through our interest and intent collection.
"Post event we'll review the types of connections that were made, because the point of our virtual events is to get person A or company A to person B as efficiently as possible," says Matt Murnane, DES & Sr. Director of Operations.
"We look at how people tag themselves, the type of people they want to do business with, and how they find strong connections. If we see hundreds of people tagging themselves as 'Banking', then we know to expand on that next event. Conversely, if we see 'Human resources' underperforming, we know where not to expand."
Our robust matchmaking analytics helps their team understand:
the most popular topics attendees are discussing
why attendees come to LendIt Fintech events
new trends and content opportunities they are not addressing
Their deep focus on matchmaking not only helps them provide a great event experience now, but also ensures they continue to provide an even better experience in the future.
Hear what LendIt Fintech CEO has to say about Brella
Keeping communication open
As well, our teams have worked closely together to drive our product forward.
Back in 2016, we provided LendIt Fintech with onsite support to ensure that their networking experience went off without a hitch.
Fast forward to now, and we still hear from those same attendees who attended LendIt USA 2016.
"It's been so heartwarming to see the same faces year after year at LendIt Fintech events," says Aaron Medina, Customer Success Manager at Brella. "They always have high praise for the product, but also excellent feedback on how they, as power users, could further enhance their event experience."
Events are tough business, and we believe that any company that claims to help event organizers should do just that. Our customer success and support teams have an open and constant feedback loop with the LendIt Fintech team, and we pride ourselves on developing a strategy forward together.
And not only has the team used Brella's data capture and analytics to improve their networking, but they also have measured the effectiveness of their content to ensure they are bringing the sessions their audience demands.
"Our keynotes and breakout tracks both are always super popular, but they are incredibly diverse. So our session data is essential to understand which sessions overperformed and which sessions our audience was less engaged with," says Murnane.
"We can use this data to curate our content for the future and expand upon the success of the last conference, instead of starting from scratch each time."
Learn how LendIt Fintech monetizes their virtual events
A clear and driven engagement strategy
Engagement is tough for any event organizer, but LendIt Fintech drives amazing engagement numbers at their events, thanks to Brella's engagement features and a dedicated engagement strategy.
It's of vital importance to the LendIt Fintech team that they not only activate their attendees, but activate their sponsors as well. The more active sponsors are in Brella, the higher the chance of a positive return (and the easier the upsell call!).
"We make sure all of our participants know that to have a successful virtual event, you need to be an active participant - and this goes for attendees and sponsors both," says Murnane at a recent webinar.
"Meeting session data [through Brella] is a great way to engage with our clients during the event, as if we see that our sponsor team has one rep with a lot of meetings, and another rep with not so many meetings, we'll step in and give the friendly reminder to get to work. This sort of info is so valuable to our sponsors, and they really appreciate that."
LendIt Fintech do engagement right, so learn from the best. Watch their recent webinar on-demand to learn successful event engagement and communication strategies for your next event.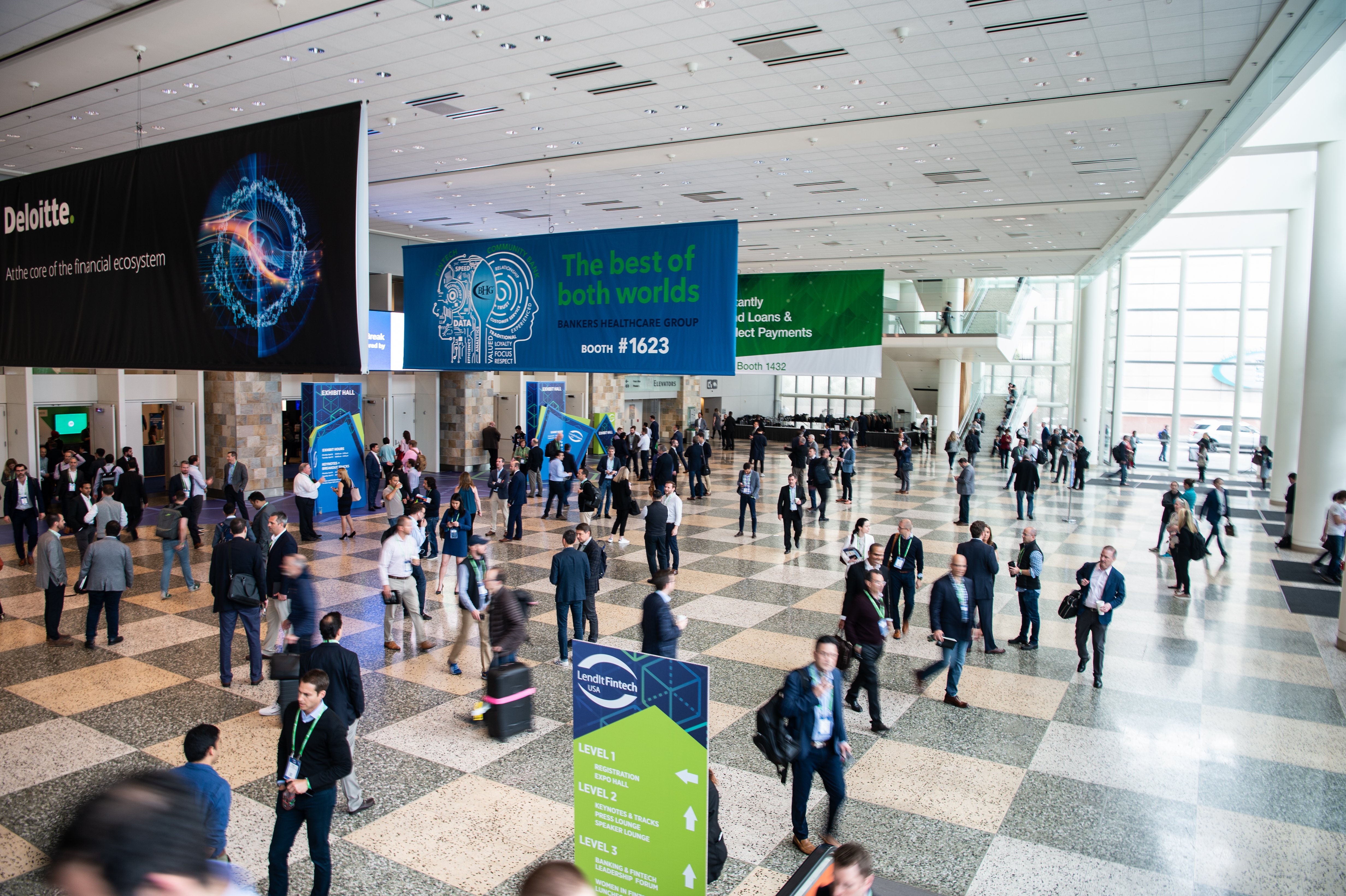 What attendees have to say
We take both organizer and attendee feedback very seriously, and it shows in both LendIt Fintech's stellar net promoter score, and our own attendee feedback gathered post-event. Here are a few highlights of what attendees have to say from LendIt Fintech's events over the past 5 years.
"From the technical point of view, everything went very smoothly. It was clear how to book or decline one-to-one sessions with peers. I had 8 1-1 meetings, all very productive with extremely interesting individuals!"
"Great event, great conference platform, great networking."
"It was a well-organized conference, with a great meeting system."
"Brella made the virtual conference experience much better than I anticipated. It created a natural, straightforward process to network and meet a wide range of people."
"Brella is a game changer. Events are now a matter of profiling and targeting specific personas. Events with Brella are better than the old fashioned trade shows!"
"I connected with so many companies and had great meetings!"
Brella is perfect for bringing your attendees together for relevant, 1:1 meetings that drive business and build community. Take a look at our event matchmaking features, perfect for live, virtual and hybrid events.
Company
LendIt Fintech is the largest media and events company dedicated to innovation in lending and digital banking. They currently operate three major conferences annually, in New York, London and Miami, along with a digital community and daily news organization.
Headquarters: New York, United States
Industry: Media
Type: B2B
Latest event: 2021
Numbers
22,000
1:1 meetings through Brella
31%
meeting acceptance rate
13
events over past 5 years
Subscribe to our monthly newsletter