Scheduling meetings in Brella has always been painless. Instead of going back and forth endlessly, all it takes is a few clicks and a meeting is booked.
Now you have that same ease when scheduling meetings for your own attendees, either as part of a hosted buyer program or a white-glove matchmaking service.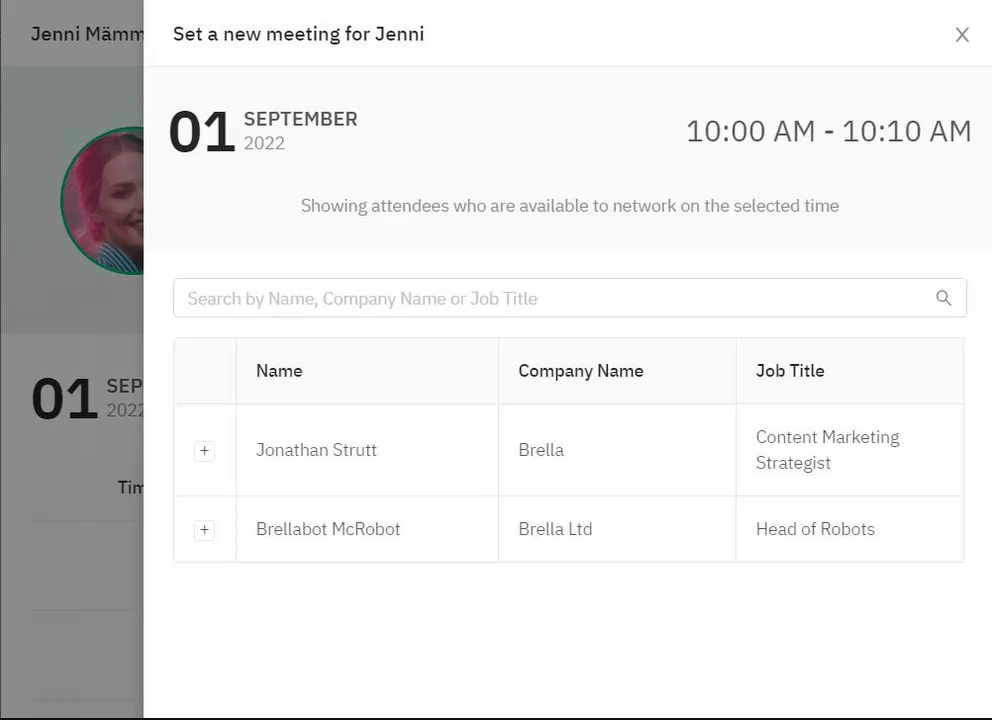 If you're using Brella, check your inbox for an email detailing how to activate it at your own events!
Let's talk about how it works.
As we created it, we realized that the meeting booking process needed to be as simple as possible - preferably as simple as our current process.
So it's simple to search for and book meetings in a few clicks.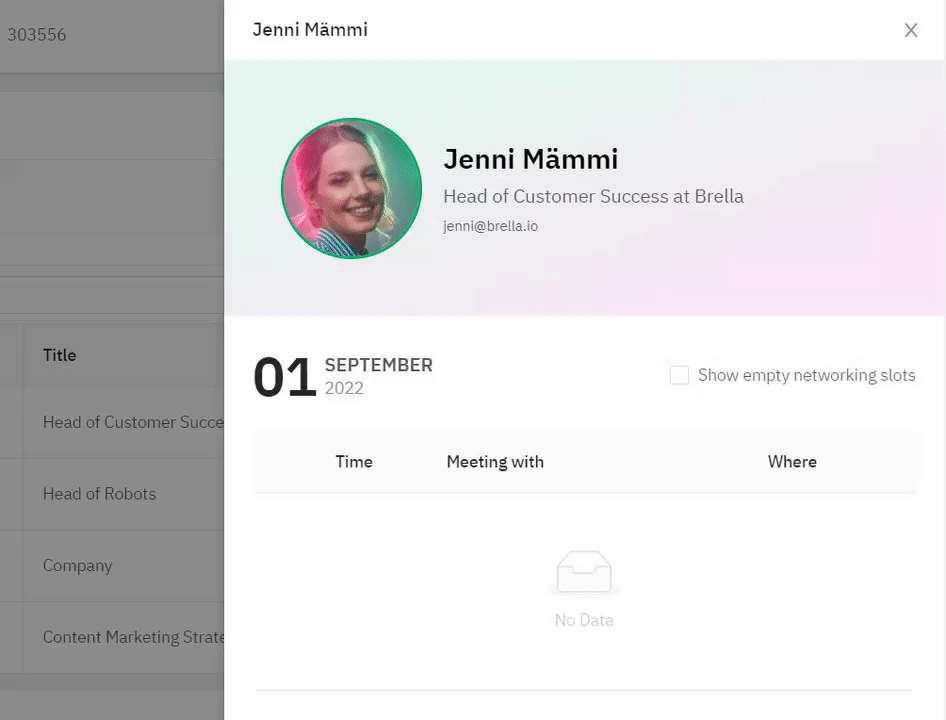 This also means that for each attendee, you can see the list of matches sorted by our matchmaking algorithm.
(Did you know it's powered by artificial intelligence?)
You can search for any attendee, or pick one from the list.
And once you find the right person, and choose the time, then all that's left is to confirm the meeting.
That's all there is to it! It's live now for all events.
To start using this (and our complete virtual event platform) at your next event, contact our sales team and we'll send you more information as soon as possible.