What are the top essential features a good networking tool should never miss? We'll get there, but first, picture the following scenario in your head.
Story time
Mark is a young professional who wants to take the next step in his career.

One day, he comes across an announcement for a tech conference attended by many specialists in his field.

The event's agenda sounds really promising; there will be keynote speakers, workshops, discussion panels, and most importantly, a dedicated networking area. It does sound like the next strategic step for someone on the lookout for a new prospective employer!

Mark buys the ticket.
Let's now fast forward to the day of the event. Mark steps into the venue and starts off his day by attending a couple of speaker sessions. After the sessions, Mark has one hour at his disposal before the next workshop starts. He grabs a coffee, exchanges some friendly chats with other attendees (none of them a prospective employer), and he finally heads to the dedicated networking area.
Unfortunately, there's some bad news:
Bad news #1: at this point, Mark has only 40 minutes left until the next workshop.
Bad news #2: the networking area is a crowded mess.
Mark joins the crowd looking for someone to approach. He finds a few people available for a chat, and they have excellent conversations together. However, none of Mark's new connections is a prospective employer.
At this point, the networking hour is up, and Mark has to hurry to a new location in the venue.
Of course, Mark has more time to network later in the day. Yet, every single attempt at networking doesn't take him even close to a prospective employer.
We're now at the end of the conference, and to sum it up:
Has Mark accomplished his goals? Partially, he has made new connections and attended insightful speaker sessions.
Is Mark 100% satisfied and likely to return next year? Not really. Mark wasn't able to accomplish his main goal after all, and even after investing time and money to attend the conference, he feels that the investment hasn't paid off.
What about the other attendees? Even if Mark's experience is one among many, it's still safe to assume that many other attendees had a hard time finding the right connections.
The main takeaway from this story is that serendipity and effective networking don't go hand in hand, and it's part of your job as an event organizer to facilitate intent-based connections.

It can sound like a real challenge, we know, but that's exactly when a good event networking tool can make the difference!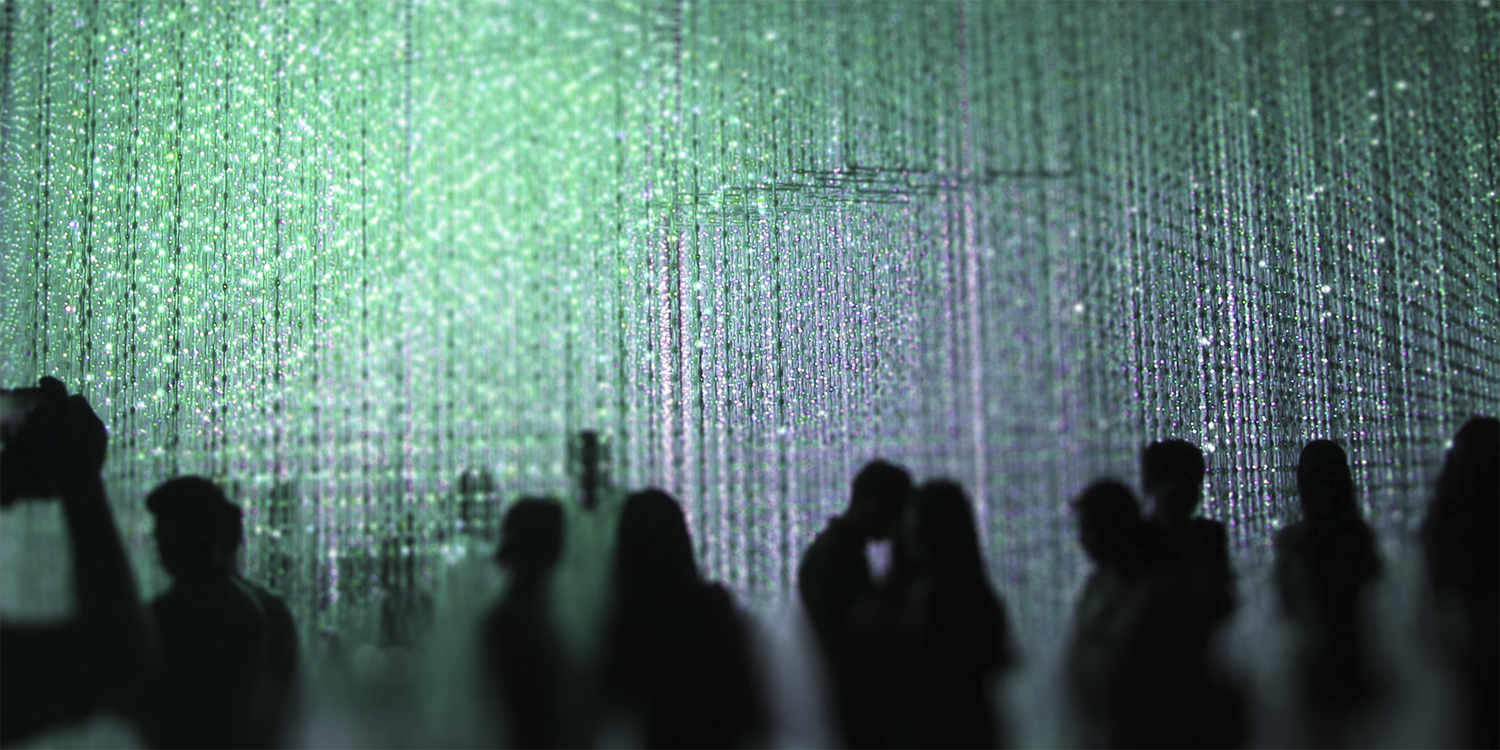 What is an event networking tool?
An event networking tool is a digital feature built to connect conference attendees with other attendees and sponsors. Participants can use the networking tool before and during the event to browse through the other attendees' profiles and find new business connections.
A good networking tool can boost quality networking to the max and give you a great competitive advantage in one of the most challenging industries of our time.
However, finding the right networking tool requires a rigorous selection; that's why we've created a list of the top 8 eight essentials features a competitive networking tool should have.
Here they are!
1. Attendee matchmaking
We attend events to stay on top of our industry trends but also to make new connections and grow our network. Your attendees have different networking interests and let's be honest, when your event gathers thousands of participants, it isn't wise to let them chat at random and hope for the best.
A networking tool will help your attendees browse through all their possible business connections and engage with them. However, there's still a missing ingredient to achieve 100% structured networking: intent-based matchmaking.
The process is simple: your attendees join the networking tool, create their user profile, and select their interests and reasons to network. The matchmaking feature handles the rest by analyzing thousands of data points and connecting the top matches in a matter of seconds. This way, only the best connections are delivered straight to your attendees, making the most out of their limited networking time.
And there's more. Attendee matchmaking works wonders for all event formats, be it in-person, virtual, or hybrid.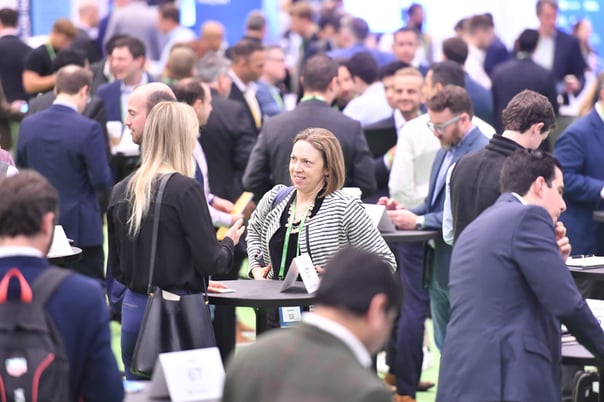 Learn how LendIt Fintech drove 22,000+ meetings over 5 years to fintech professionals
2. Meeting scheduler
Here's a quiz for you: the matchmaking feature identifies the best connections, but what happens after your attendees have agreed on a face-to-face meeting?
They jot everything down on a piece of paper.
They create a reminder in their personal digital calendar.
They book the meeting in a few clicks through the event networking tool based on their available time slots.
The possibility of scheduling meetings via a networking tool might sound like a small thing, but your attendees will thank you for that. They are investing a lot in attending your event, and they want to maximize their limited networking time, after all. By combining a matchmaking service and meeting scheduler, you can almost guarantee that not a single networking slot will be wasted.
So, remember our quiz and make sure you always choose option C!
3. Open live chat
Matchmaking will connect your attendees with like-minded professionals, and a meeting scheduler will help them manage their networking slots. Here's the next question: what stands between the initial match and the final meeting?
The answer is engagement.
You can serve your attendees all the top matches on a silver platter, but this won't be enough if they can't start a conversation and interact with each other in real-time. That's why a competitive event networking tool always comes with an open live chat.
The benefits of a live chat are many, but we can summarize them in 3 main points:
Pre-engagement guaranteed: a live chat is the best way of facilitating virtual individual interaction before the event.
Better meetings: by live chatting, your attendees get to know each other, their respective businesses, and they can better prepare for the upcoming meetings.
And what if your attendees have run out of meeting slots or simply don't want to commit to a meeting? The live chat is the perfect solution to connect without having to schedule a 1:1 meeting.

4. Agenda creation
9:00 am to 10:00 am - keynote speaker session
10:00 am to 10:30 am - 1:1 meeting
10:30 am to 11:00 - 1:1 meeting
11:00 am to 11:15 - coffee break
11:15 am to 12:00 am - workshop
This is what a general event agenda might look like, but the content of each slot will never be the same for each participant - or at least, it shouldn't.
Networking is essential, but it isn't the only entry in your attendees' to-do list. Events are also about the content: learning new things, sharing ideas, and finding answers. Your participants won't be able to attend every available session, and it's in your best interest to help them choose wisely. Satisfied attendees equal higher ticket retention, after all!
When choosing your event networking tool, ensure it allows your attendees to get a good overview of the content and seamlessly customize their personal agenda around their interests.
5. Easy integration with your event platform
Networking tools can run on an event hosting platform. It goes without saying that your networking tool of choice should always be compatible and easy to integrate into your existing hosting platform - you have one of the most stressful jobs on the planet, don't give yourself some extra unnecessary headache!
Speaking of which, did you know that a networking tool and an event hosting platform can be combined in one single, convenient solution?
For instance, Brella is one and the same. With us, you get the leading event platform for all event formats and a first-class networking tool powered by AI-matchmaking technology. Our software is designed with user-friendliness in mind, and we guarantee your attendees (and sponsors) will get the most out of the experience.

6. User profile customization
Close your eyes and visualize thousands of identical user profiles. What does it say about them? Not much.
We live in the age of personalization, where no matter the platform we use, we always get to tailor our profiles to show off who we are and what we do. Why can't it be the same for your attendees and sponsors?
It might sound like a trivial matter, but enabling profile customization will:
Make your participants feel more than a simple unremarkable user on a platform.
Build engagement and momentum.
Allow your sponsors to showcase their brand to the fullest and attract more leads.
Make you stand out more prominently against your competitors.
7. In-depth analytics and reporting
How do you measure the outcome of your event? And what about attendee engagement? How will you customize your future event's agenda to better suit your audience?
Numerical insights and data are crucial to your event strategy, and your networking tool should provide you with plenty.
Event analytics and reporting will help you identify all the trending topics with the help of reliable numerical insights. You will also be able to measure attendees' behavior and feedback, getting a clear picture of what works, what doesn't, and what could be improved.
Overall, robust data will help you upgrade your attendees' experience and plan your future events tailored to their interests and needs.

8. Monetization options for sponsors
A competitive networking tool can be a magnet for sponsors, and all the essential features listed above will help you attract and secure new partnerships.
How?
First of all, matchmaking means profits. Sponsors finance your events to get more visibility and new clients. The matchmaking feature connects them directly to their qualified leads, which scores more relevant meetings and higher chances of closing new deals.
Second, pre-engagement will help your sponsors nurture their leads. Once they match with their prospective clients, representatives can engage with them via live chat and schedule plenty of meetings.
Last but not least, data analytics is fundamental for your sponsors. Post-event numbers can provide your sponsors with valuable information like how many meetings were requested and booked, detailed overviews of their leads, engagement rate, and much more.
Conclusion
Let's go back to Mark's story, but this time we'll add a networking tool to the picture!
Two weeks before the event, Mark gets access to the event networking tool. He creates a user profile, selects his networking interests, and in a matter of seconds, he's matched with dozens of prospective employers in his field. Mark can now start connecting with them, chat, and book 1:1 meetings.
On the day of the event, Mark has 6 meetings scheduled. He joins the networking area heading straight to table #53 where Emma, a prospective employer, is waiting for him. They had some nice conversations in the live chat days before the event, and Mark already knows a lot about Emma and her business. The meeting is a success!
Next, he heads to table #33, then to table #25. Mark has set his own agenda for the day and he doesn't waste any time.
Let's fast forward to one month after the event. Mark and Emma have kept in touch, and today, Mark is proud to announce his new job at Emma's company.

Has Mark accomplished his main goal this time? 100% yes!
A networking tool can turn your event from good to amazing, and why not switch to a single stress-free solution? Brella's leading event platform powered with AI matchmaking & networking services is just one click away!