Whether it's for entertainment or education, your event livestream is your new event main stage.
At Brella, our mission is to empower your participants and enable their access to meaningful connections and knowledge. And our latest feature has a ton of impact on your attendees' experience and how they navigate through your event.
You're probably familiar with picture-in-picture. Well, now you can provide it to all your participants in your event to ensure they don't miss one single moment.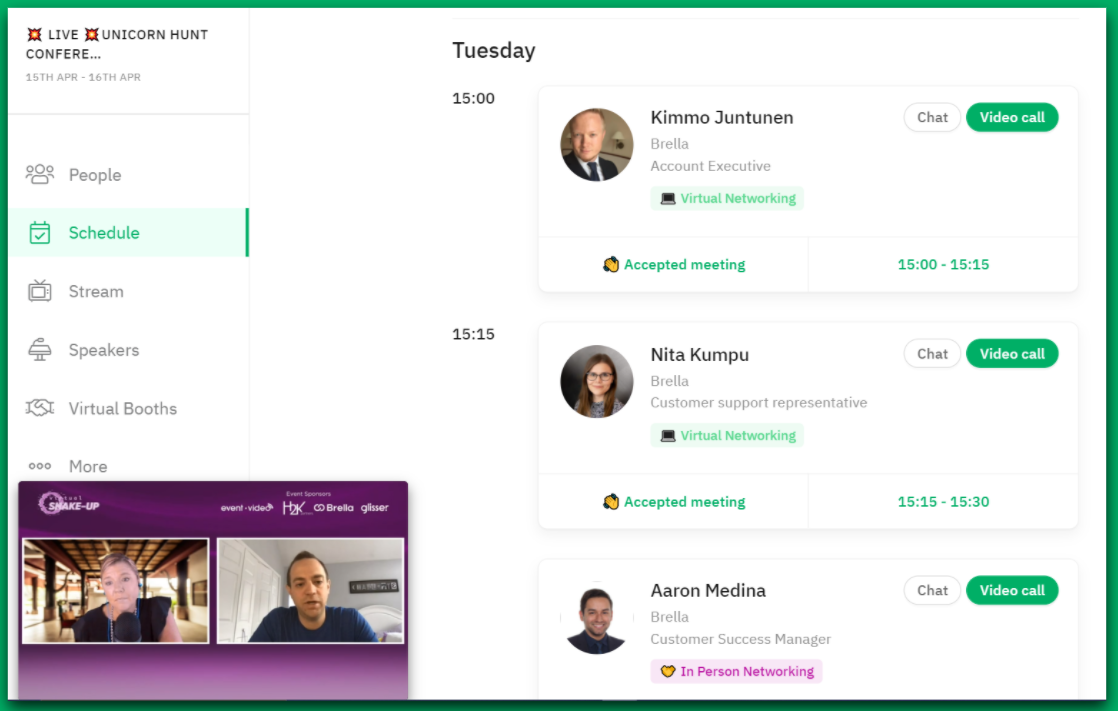 As your attendees watch the livestream, maybe they decide to visit a sponsor's booth to register for a prize or learn more about their solutions. Or perhaps they get a notification that someone accepted their meeting request, so they want to chat with them right away.
Now, they don't need to leave the stream - they can take the stream with them as they connect and engage with your other participants.
And they won't miss one second of your incredible content.
This feature is now available for all events hosted in Brella.
And if you'd like to discuss how Brella can help provide your audience with easy access to meaningful connections and knowledge,
and we'll contact you with a demo.