We're happy to announce two great updates to our leading virtual event platform: live chats for streams and an analytics dashboard for virtual booths.
Now attendees can chat during streams, forging connections as they engage with the excellent content you provide.
Your sponsors can also use live chat at their booths to share information, answer questions and connect with your attendees.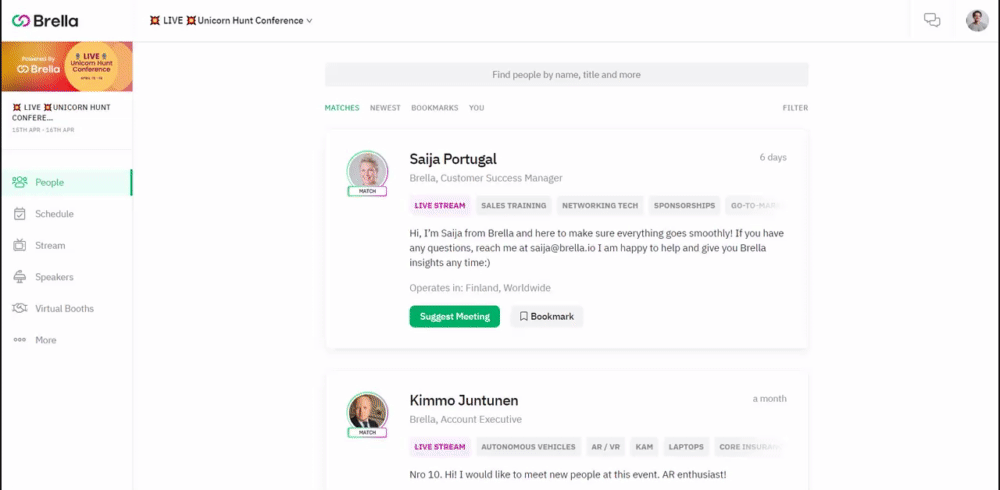 The importance of engaging attendees during an event is never more pronounced than during a virtual or hybrid event. Attendees have more distractions vying for their attention, so event organizers demand the utmost from their platforms to keep attendees tuned in to their event.
As well, sponsors expect more accurate metrics and a sizable return on investment, meaning they need to engage with the right attendees.
This new update also brings a swath of improvements to both the attendee and sponsor experience, namely a detailed dashboard for sponsor booth traffic and engagement.
Now, understanding exact amounts of traffic and engagement at a sponsor's booth is a reality.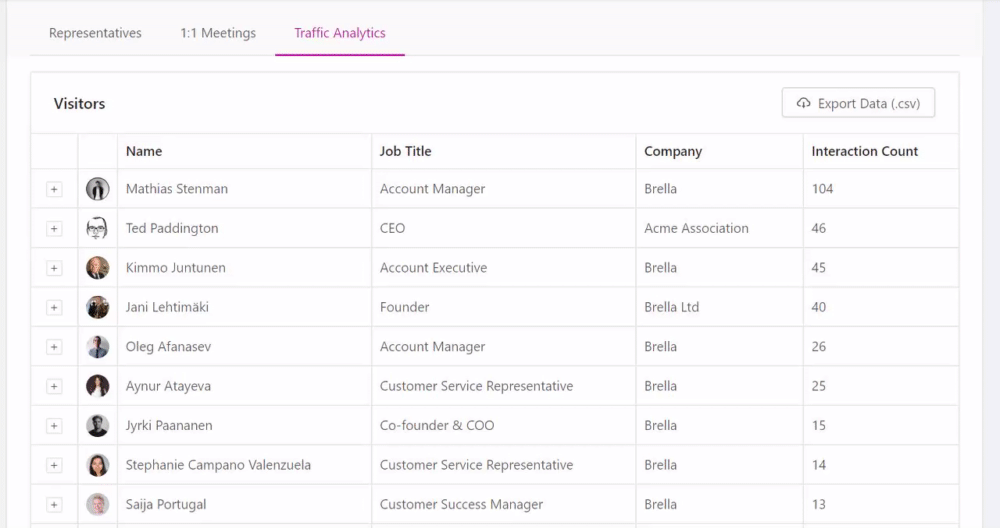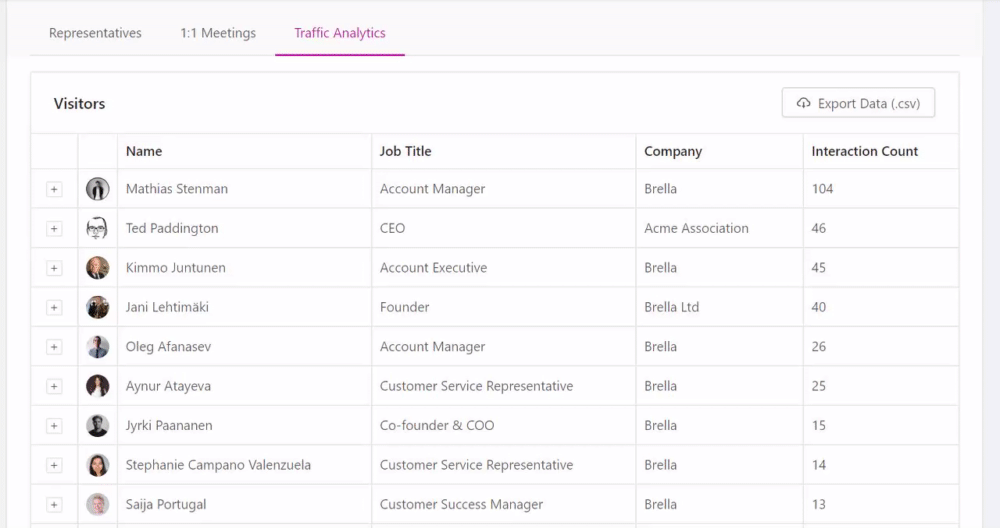 "I'm confident these features will add a new dimension to virtual events, by ensuring that attendees engage during livestreams no matter which provider organizers use." -- Ville Vanhala, Co-Founder & Head of Global Partnerships
These features are live for all Brella events. If you'd like to learn more about increasing engagement at your virtual events,
with our experts and we'll help you get started.