Introduction
Even against what seem to be insurmountable odds, event planners find a way.
That was the case for the small team organizing Polar Bear Pitching, a startup event hosted in the Arctic, not far from the North Pole. After the COVID-19 (Coronavirus) outbreak, the founders realized that the pandemic and the restrictions it brought meant that the 7th annual Polar Bear Pitching would be the last one ever.
However, after cancelling, they realized that there was an opportunity to both save their event and reach a broader audience by taking their event online, ensuring financial security and keeping their event and dreams alive.
With a fire in their hearts and ice in their veins, the team at Polar Bear Pitching promised to broadcast their event to the entire world and let their participants network and connect with each other like never before, even when they would be forced to network virtually.
And they had just 7 days to do it.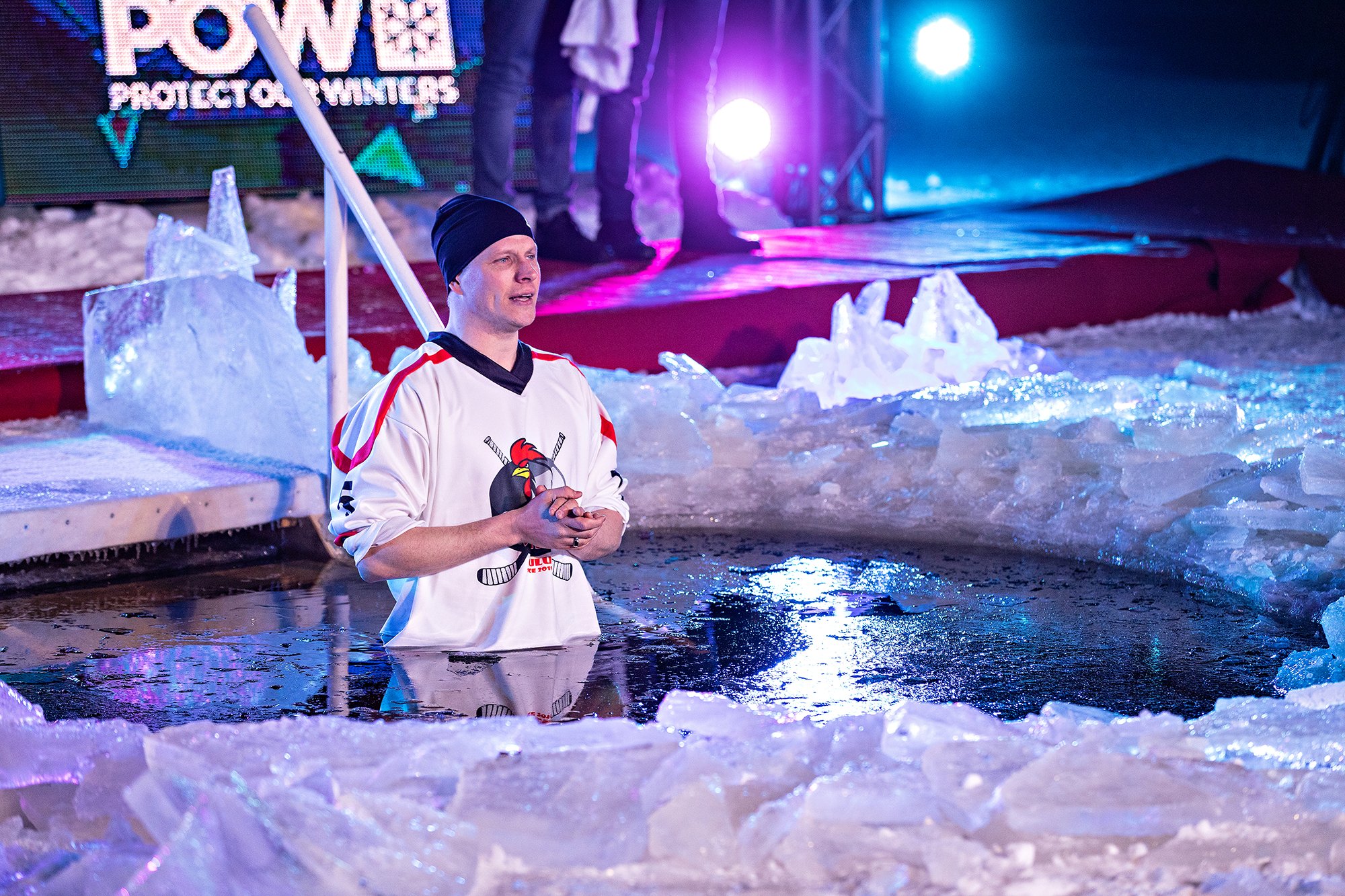 The challenge
Polar Bear Pitching isn't your regular startup event. While it may seem so, once it starts, you see where it gets the name. Startups pitch to investors while submerged in the icy water of the sea, wearing nothing but a regular bathing suit. It's a surreal and intimidating experience that demands a strong mental fortitude - an apt metaphor for the times.
The founders felt that initial fear and panic - that "freezing moment" - when they faced the reality of what it means to take your event online:
They had no experience in running virtual events
They had very limited time in which to plan and organize everything
They lacked guidance and a platform to host their event online
However, Mia Kemppaala, founder of Polar Bear Pitching, wasn't afraid.
"It wasn't about the outcome, but we wanted to show the world that if you put your mind to it and start acting, even when there is an impossible scenario, it is not the end unless you decide not to act."
They had only 7 days to plan and promote an entire virtual event, but Kemppaala says, "You just have to problem-solve the whole thing. We knew the first problems that we needed to solve, and we took it from there."
What's even more impressive was that the team completed their online production within 4 days.
They found a livestreaming platform and hired an AV crew to set it up. However, they also needed a virtual event platform that:
Hosted their livestream and event information
Was simple and quick to set up
Allowed participants to network and connect, even virtually
Kemppaala says that Brella was vital to Polar Bear Pitching's success.
"Brella was one of our key stakeholders and the key reason why we had the guts and boldness to do an online event. We made the promise to our attendees, and Brella was right there with us, giving us support and going above and beyond for us, even when we are, admittedly, quite a small event at the edge of the world. Or the top of the world, depending on how you look at it!"
"Brella stepped in at exactly the right moment and they supported us throughout the journey. It was humbling to see they were 100% in with us."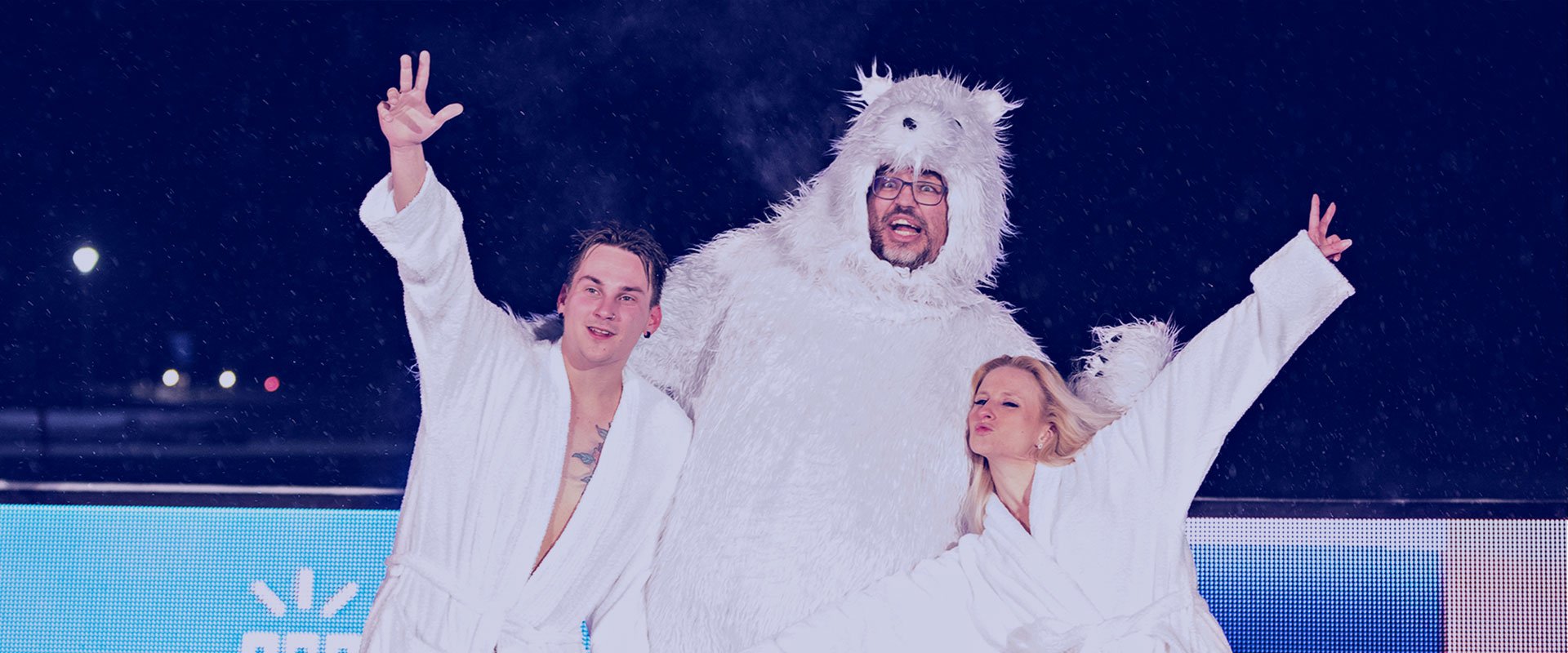 The solution
So how did their event go?
Since they were unable to have their regular conference, they decided to take the conference elements - the show, the networking, and the content - and put it all online. What's more, they opened the livestream and platform free to the public.
They also made a shift to highlight startups which are trying to solve real issues and bring a glimmer of hope to the world.
They treated their event like a television broadcast, meaning they used multiple cameras and had a technical director monitor the feeds.
As well, they had the full livestream available in their virtual event platform where attendees could also follow the schedule and network with others, meaning startups and investors could also connect virtually.
They also hired an AV crew to help set up the livestream (using Vimeo Livestream) and broadcast it to 5 different locations worldwide. Then they used Zoom to host their sessions and pitches from around the world.
And with Brella's virtual event support, it was simple to add the livestream to Brella so attendees could watch within their central event platform.
"We wanted to show the world that if you put your mind to it, it isn't the end unless you decide not to act."
(For more great livestreaming tips and platforms, download our guide on how to host virtual events in 2020.)
And while adapting from live to livestream was a challenge, Kemppaala and her team were ready to improvise.
"The biggest thing for us was that we would not take the no. This was an opportunity for us to be reborn and find something to keep us alive.
"We also realized that the viewers won't know what the original plan was – they'll only know what they see. So as long as we kept the show rolling, we could just improvise and it would be okay. They wouldn't know anything was wrong or not as it was supposed to be."
As well, when the organizing team struggled to meet their deadlines with the sheer amount of work and pressure they were under, Brella's Customer Success team was there to help pick up the slack.
"Brella stepped in at exactly the right moment when we didn't have the strength and they supported and kept us together throughout the journey. It was humbling to see they were 100% in with us, and that gave us the confidence to take these bold steps forward."
And the organizers were able to still organize quality networking, despite the fact that attendees were unable to meet physically.
Attendees engaged with the livestream and sent many meeting requests, which in turn broke more barriers and helped attendees connect, no matter where they were.
The engagement rates before the event began were 50% - meaning half of the participants took time to prepare for the livestream and connect with others, even virtually.
So by remembering the ice in their veins and stoking the fire in their hearts, this plucky group turned a crisis into an opportunity, inspiring their participants with hope while also cutting back to the core of their event and reigniting their passion for connecting people together and providing hope in these turbulent times.
Company
Polar Bear Pitching's mission is to create snowballs of success and strip down the barriers that block development and growth. We embrace positive uniqueness and pursue honesty to oneself and others.
Headquarters: Oulu, Finland
Type: Virtual
Subscribe to our monthly newsletter