Host your virtual event with Brella
Instead of cancelling or postponing your event, it's possible to host it 100% online with no hiccups.
Download our guide to learn how, plus the best tools & resources you need to make your new virtual event a success!
"Overall, we were pleased with the results as our attendees were able to maximize their time and ability to connect with those who would help them achieve their goals."
Simplify the foray into virtual
Embracing tech and turning your event virtual doesn't require you to start from zero.
It simply requires a different way of thinking and virtual answers to the main questions you ask for your events, like:
What type of content will you have?
Who will host your event & event sessions?
How will you engage your attendees?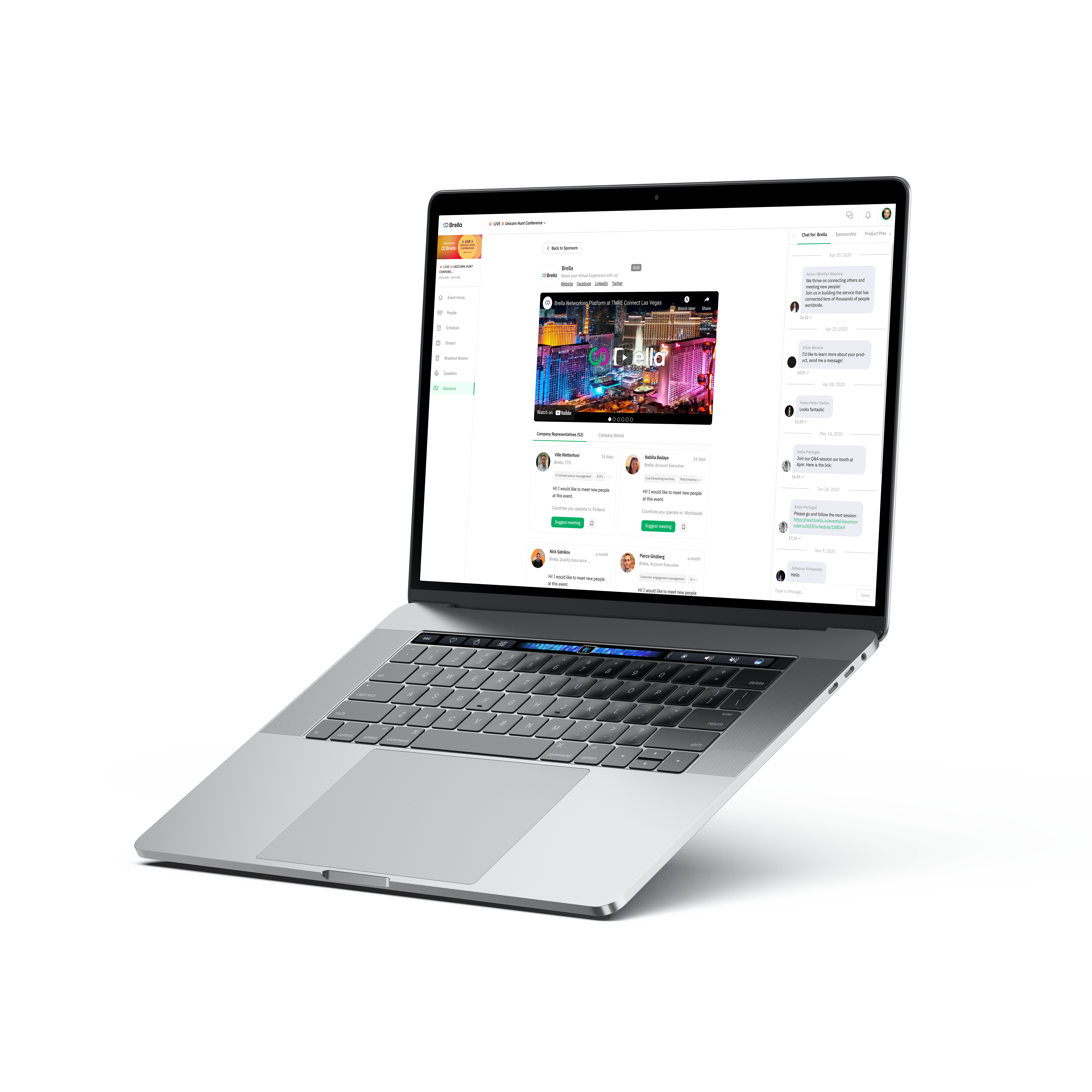 Provide all your quality content directly in one platform
Your attendees won't lose track of your content when you use a virtual event platform. It's a hub for your event, from your schedule to individual streams.
While they watch your stream, they can chat with other attendees and share their experiences on social media, generating more buzz around your event.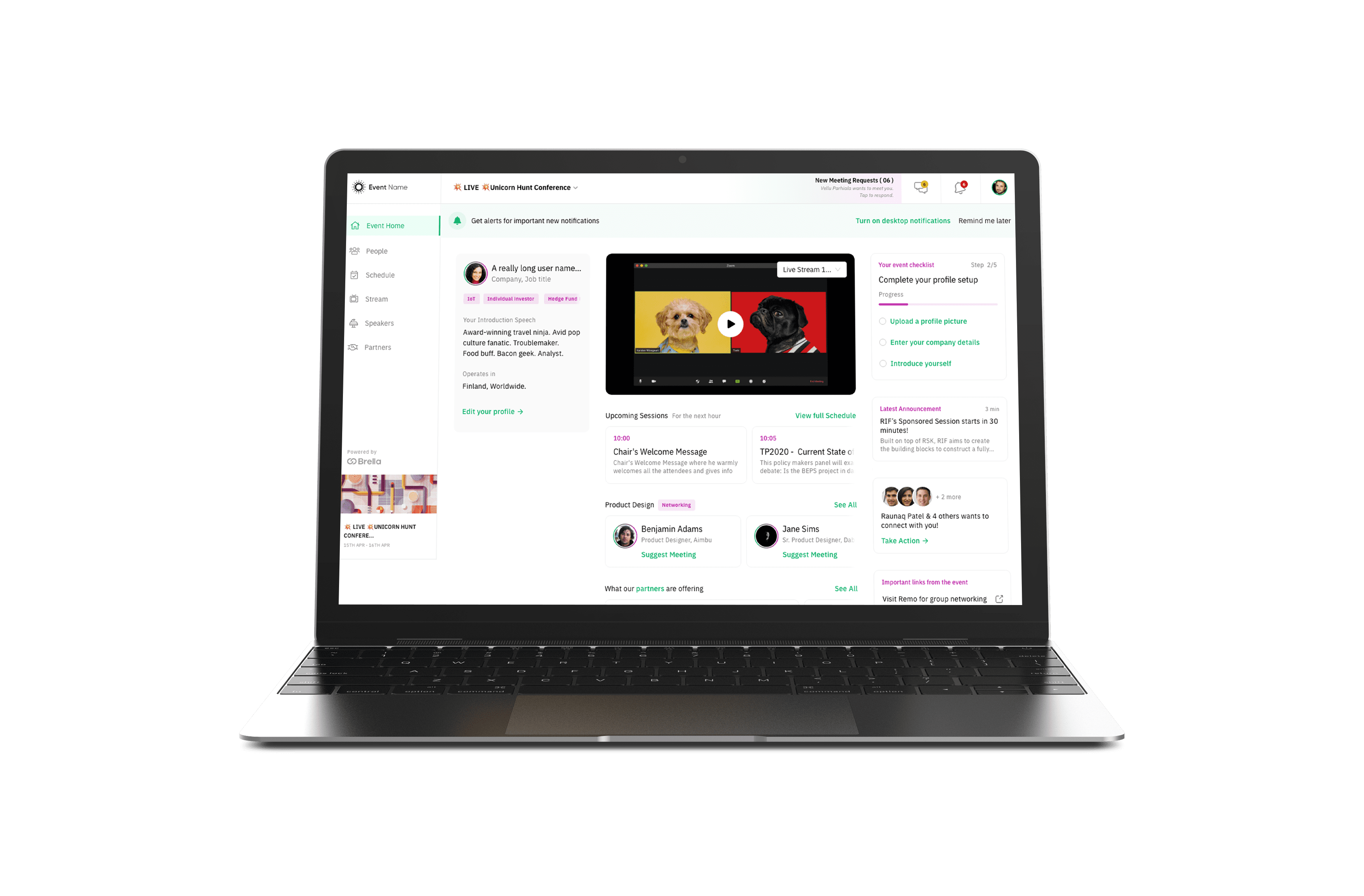 Host your virtual event on a solid platform
Keep your attendees engaged, host your schedule & sessions, and let your attendees network with each other - all in one online platform.
It's like your new event venue, only this time, the Wi-Fi actually works.
And with 99.95% uptime, you can rest easy knowing that your audience won't miss out on the experience due to an unstable offering.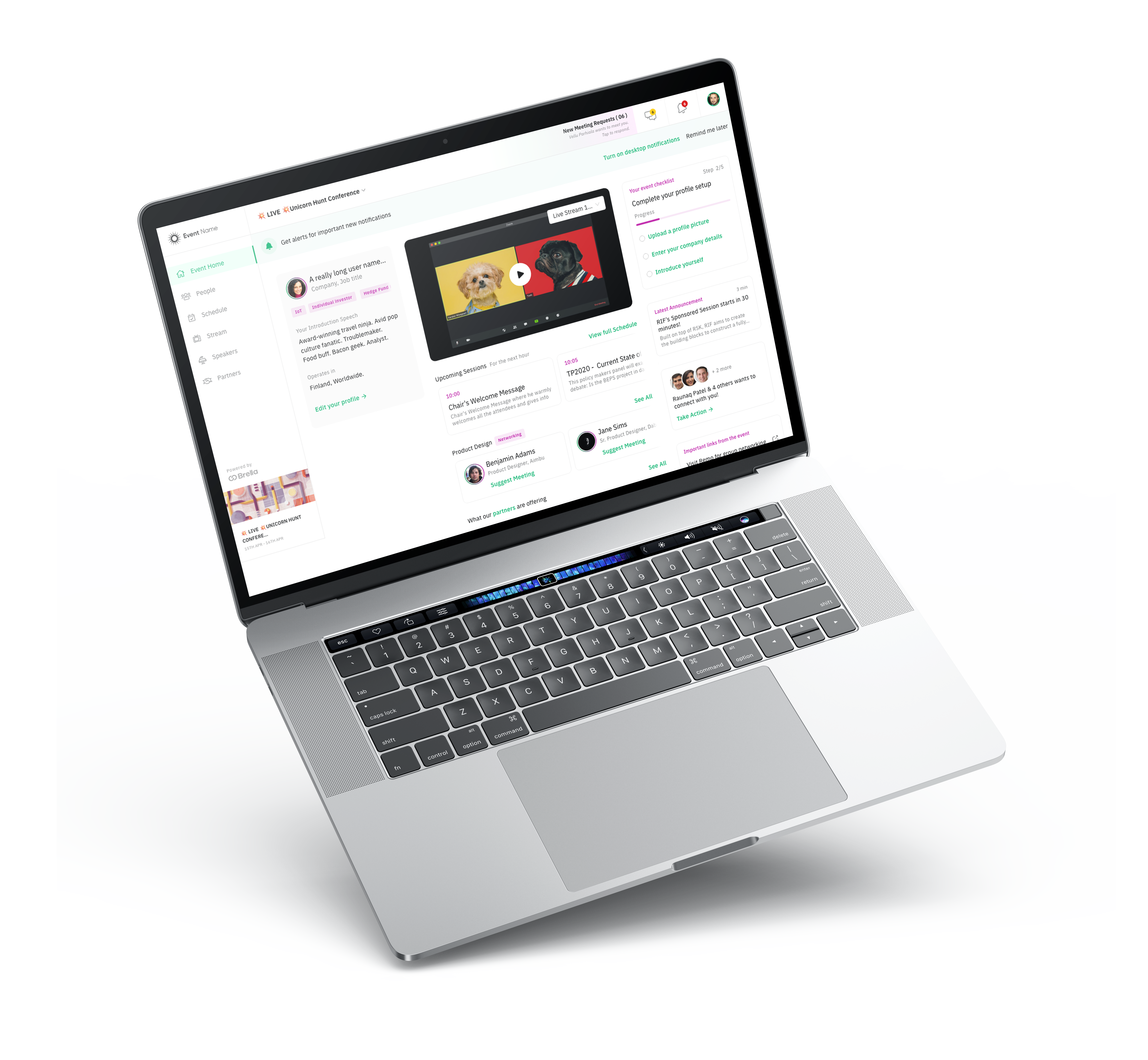 Host your best virtual event
Brella is the preferred virtual event platform for companies like CoinDesk, Informa, IQPC and many more. Get started with the best platform.