Interview with the CEO Kristoffer Lundberg
Q: How would you describe your events?
A: Well, let me tell you a bit about our journey. We started Insurtech Insights back in 2018, with a clear mission in mind: to empower insurance professionals by providing them with not only actionable insights and inspiration but also a valuable network for growth. We now have the largest European insurance technology conference under our belt. We bring together a diverse group of stakeholders, from insurance carriers and brokers to agents, entrepreneurs, and investors.
You know, the insurance industry is in a fascinating place right now, with so many stakeholders to work with in such a fragmented landscape. That's where we come in – our role is to be the glue that connects these industry players. Our conferences are carefully designed to foster interactions between participants, opening the door to collaboration and business opportunities.
While we take great pride in featuring top-notch speakers who inspire attendees and share actionable knowledge, we believe the real magic happens through the connections made between professionals. People come to our insurance technology conferences for the content, but they keep coming back for the network they can leverage and apply productively in their businesses. So, to sum it up, Insurtech Insights is all about insights, inspiration, and a thriving network.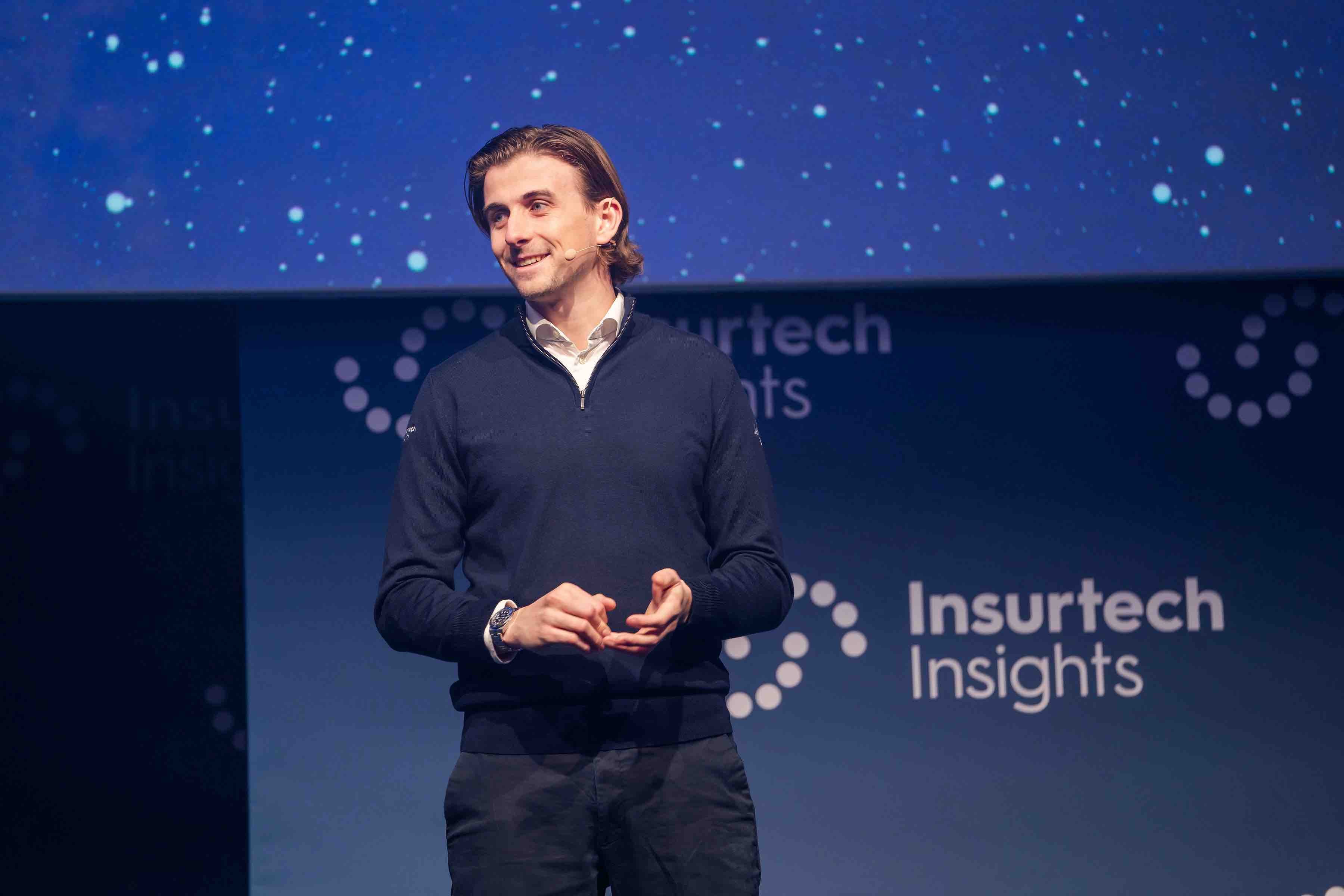 Q: How do you think networking has changed in the past years?
A: The networking aspect has gained even more importance following the pandemic, as we've seen a higher demand for better facilitation of one-on-one networking. This trend stems from the fact that people are traveling less for business, as companies are reducing travel and focusing on sustainable practices. Although digital tools like virtual calls are helpful, in-person meetings remain crucial for closing major, strategically important deals.
Given the travel restrictions, companies want to ensure that any travel they do undertake is immensely valuable, making conferences the perfect solution. Conferences offer a refreshing break from digital communication and provide the opportunity to schedule back-to-back meetings over a couple of days. Attendees now take networking more seriously, as they are aware that travel opportunities may be limited.
Delivering tangible results to attendees through relevant meetings and connections is vital. The curation of meetings and efficiency in booking them has become increasingly important. At large events, attendees cannot afford to meet people who are not the right fit for their objectives, so curating the right contacts is essential. Technology plays a crucial role in facilitating and scheduling meetings, as well as providing a suitable environment for these meetings.
Ultimately, our focus is on the meetings and networking opportunities provided at our events. The entertainment, food, and atmosphere at our venues are all designed to encourage attendees to stay and engage in more meetings, further fostering valuable connections.
Q: Why did you choose Brella
A: We've always picked Brella because of the consistency of the platform. You're also consistently delivering on what you're good at. The usability and simplicity are important as they minimize the support requests.
I also think that the design is really optimized for meetings, compared to some other apps that are all over the place. I've been to other events but have not found anything better than what we're using.
And thanks for that! We've been a customer since in 2018.
"We've always picked Brella because of the consistency of the platform."
Q: How can you encourage people to make connections?
A: Every aspect of our event planning, from the choice of furniture to the selection of energizing food and beverages, and even the venue temperature, plays a role in fostering networking opportunities. The right furniture can make a difference in how attendees connect with each other.
By designing lounge areas to encourage spontaneous interactions, we can increase the likelihood of attendees striking up conversations during breaks. In planning our events, we carefully consider whether the furniture we choose is optimized for fostering such random interactions throughout the day.
We aim to create an environment that is stimulating and encourages attendees to engage and network with one another. While structured meetings can be organized through Brella, we also recognize the importance of random, spontaneous meetings that take place throughout the conference.
By striking a balance between these two types of interactions, we can create a richer and more rewarding networking experience for our attendees.
Q: Have the sponsor's view of events changed?
A: In the current climate, sponsors are increasingly focused on tangible results and measuring clear ROI from their investments in events. CMOs are scrutinizing events more closely and assessing the actual returns they receive. While branding exposure is essential, sponsors ultimately want to see leads that can convert into deals; otherwise, they may not return to the event.
Sponsors often challenge event organizers to demonstrate the leads generated and the resulting business. As an event organizer, it's crucial to ensure not just the number of meetings, but more importantly, the relevance of those meetings to convert into deals. This heightened accountability for event organizers also presents a significant opportunity.
As an event organizer, if you can confidently assure sponsors that you will deliver on your promises and showcase examples of past successes, you'll gain a competitive edge. For instance, if you can provide evidence of delivering 240 meetings for a previous client, you can change the dynamic of the conversation with a new sponsor and potentially exceed their expectations.
Sponsors who hold event organizers accountable will be drawn to events that are progressive and data-focused, while those events that struggle to document their results may be the first to lose sponsorship support.
By setting a conservative target of 150 meetings, while emphasising our tendency to go above and beyond, we can confidently assure sponsors that we can achieve more than 150 meetings for them.
Re-signing the customer becomes easier as we can demonstrate our past successes clearly on our dashboard, showcasing the meetings we've delivered for other clients.
I think you'll see that some events will attract a lot of business if they're progressive on their data. And then you'll see a lot of events struggle because they aren't. More and more sponsors are starting to demand clear results and accountability from event organizers. As event organizers, it's essential to respond to these expectations and understand that simply hosting an event and relying on random interactions is no longer sufficient. Being progressive, particularly in meetings, is crucial.
Q: How can the sponsors get the meetings they want?
A: There may be various reasons for not meeting the target number of scheduled meetings, which could involve both the event organizer and the sponsor.
If the problem lies with the organizer, such as not having the right audience, it's crucial to go out, find the appropriate audience, and ensure they attend the event. On the other hand, if the issue is with the sponsor not utilizing the meeting technology effectively, it's the organizer's responsibility to empower and assist them in using the technology better.
One approach to address this is by hosting webinars for sponsors, teaching them about the importance, value, and best practices of using Brella ahead of the event. By providing this support and guidance, event organizers can help sponsors make the most of the networking opportunities and enhance their event experience. We saw a big increase in meeting because of that.
For our recent event, we implemented a pre-conference survey for our sponsors, gauging their perceptions of our sponsorship delivery before the event even took place. This proactive approach allowed us to identify areas where we may not be meeting their expectations and make any necessary adjustments to ensure a successful event and satisfied sponsors.
Q: You've had great retention with sponsors, could you elaborate on that?
A: Well, it's easy to grow if you have a 90% retention rate and it gets tough if you lose most of your sponsors every year. From the beginning, we have devoted considerable effort to retaining sponsors and ensuring they return for future events. The focus on delivering real, tangible returns from the events has been crucial to our success in this regard. This hard work and dedication to meeting sponsors' expectations have paid off, as evidenced by the continued support and participation of our sponsors in our events year after year.
I'd say that the most crucial factor in improving retention is overdelivering on expectations. To demonstrate that you are exceeding expectations, it's important for sponsors to have specific expectations in place. This involves clearly outlining and documenting the commitments you make to the sponsors, such as delivering a certain number of meetings.
After the event we can then look at the dashboard together with the sponsors and see that we overperformed on the goals.
"The most crucial factor in improving retention is overdelivering on expectations."
Q: One more thing, what would want to see on our roadmap?
A: The integration of content management into our event platform would greatly enhance the user experience for our attendees. At every event, we receive numerous requests from attendees wishing to view specific videos, presentations, and other session materials. It would be highly beneficial if we could streamline this process so that attendees automatically receive a notification with access to the recording and presentation materials for the sessions they've attended.
For instance, upon attending a session, an attendee could get a summary, access to the recording, and the ability to save and share the session's content. This could be achieved if we enable speakers to upload their PowerPoint presentations directly to our platform and if our AV crew could upload all session videos as well.
As organizers, we would then match these materials with the appropriate sessions, providing a seamless and efficient experience for our attendees. They would have immediate access to all session materials right on their phones. It might not be crucial to the conference's overall success, but it's a feature that would surely bring a smile to our attendees' faces, saving them the trouble of writing emails requesting access to these materials.
Also, I'm waiting to see what we can do with AI. Notetaking automatically and analyzing the sentiment of the meetings would be so cool.
Company
Insurtech Europe
Europe's largest insurtech conference with more than attendees and 400 speakers in the O2 Arena, London
Numbers
83%
Meetings scheduled before the event
5791
Pre-scheduled meetings
Subscribe to our monthly newsletter