The complete event platform built for networking

Join over 10,000 event organizers and let Brella empower your attendees & sponsors with an unparalleled AI-networking experience and a revolutionary event app that redefines the way of experiencing in-person events.

Trusted by thousands of businesses & event organizers

Everything you need for a successful event
Matchmaking & networking
Work smarter, not harder! Our trailblazing AI-powered matchmaking takes the guesswork out of networking, empowering attendees and sponsors with meaningful 1:1 meetings based on their networking interests and goals.
Brella's intent-based networking capabilities are proven to boost audience retention by up to 4x and guarantee all attendees & sponsors meet their perfect match.
Event data & analytics
Gain a whole new perspective on the impact of your event with the power of numbers.
Build your event on the platform in only 1 hour and proceed to measure attendee engagement, content relevance, sponsor ROI, and much more.

After the event, export all data to your event CRM to leverage your findings in your daily work.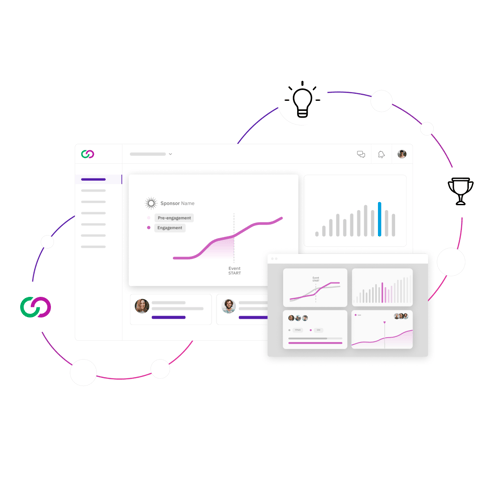 Sponsor monetization
Go beyond simple leads - give your event sponsors incredible visibility and relevant meetings with top prospects to drive their business forward.

With Brella, it only takes your sponsors to send 3 meeting requests to get 1 relevant meeting (the equivalent of 50 cold emails)!

And whether in-person, virtual, or hybrid, you can measure and prove tangible ROI opportunities that will have your sponsors coming back for more.

White-labeled event app
We give you all the tools for a successful event, the stage is all yours!
Fuel your next event with consistent branding and boost your brand visibility to new heights with a white-labeled event app for iOS, Android, and web.
From the app logo to your personal URL, our native app is fully customizable for a branded experience from start to finish.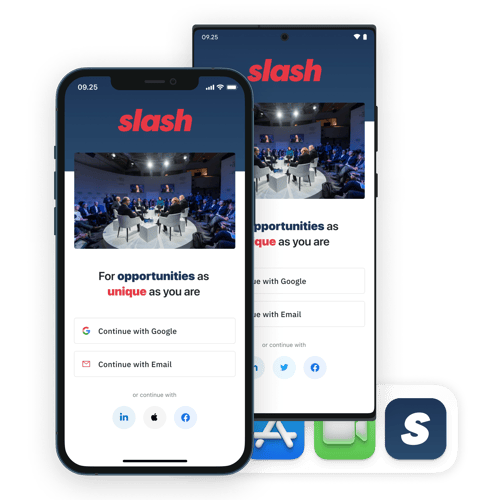 3rd party integrations
Brella integrates with all of your favorite tools like Hubspot, Eventbrite, Salesforce, and more.

What tools do you need to unlock the full value of your event? Let us know!

From off-the-shelf to fully customizable integrations, our dedicated Integrations Manager will help you tailor our platform to your needs.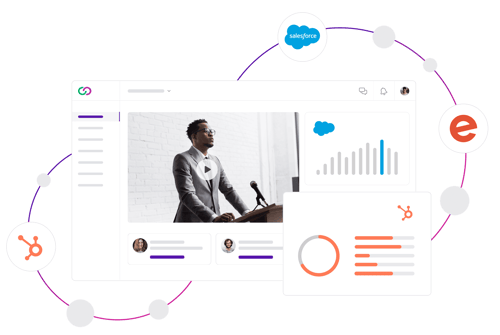 A team of event experts
With over 10,000 events under our belt, we know how to help you succeed! Your dedicated Customer Success Manager will work by your side to plan a successful event tailored to your goals.
Our 24/7 Customer Support team is ready to answer any questions you have about setting up the platform, promoting your event, and any other topics.
Better meetings for a greener planet
As proud reforestation partners of One Tree Planted, we turn your events into forests.

For every 100 meetings your attendees & sponsors schedule through our networking platform, we plant 1 tree.
With over 800,000 sq. ft of forest already restored and counting, our mission is to plant 100,000 trees by the end of 2024.

Let's join forces for a future of sustainable events - one meeting at a time!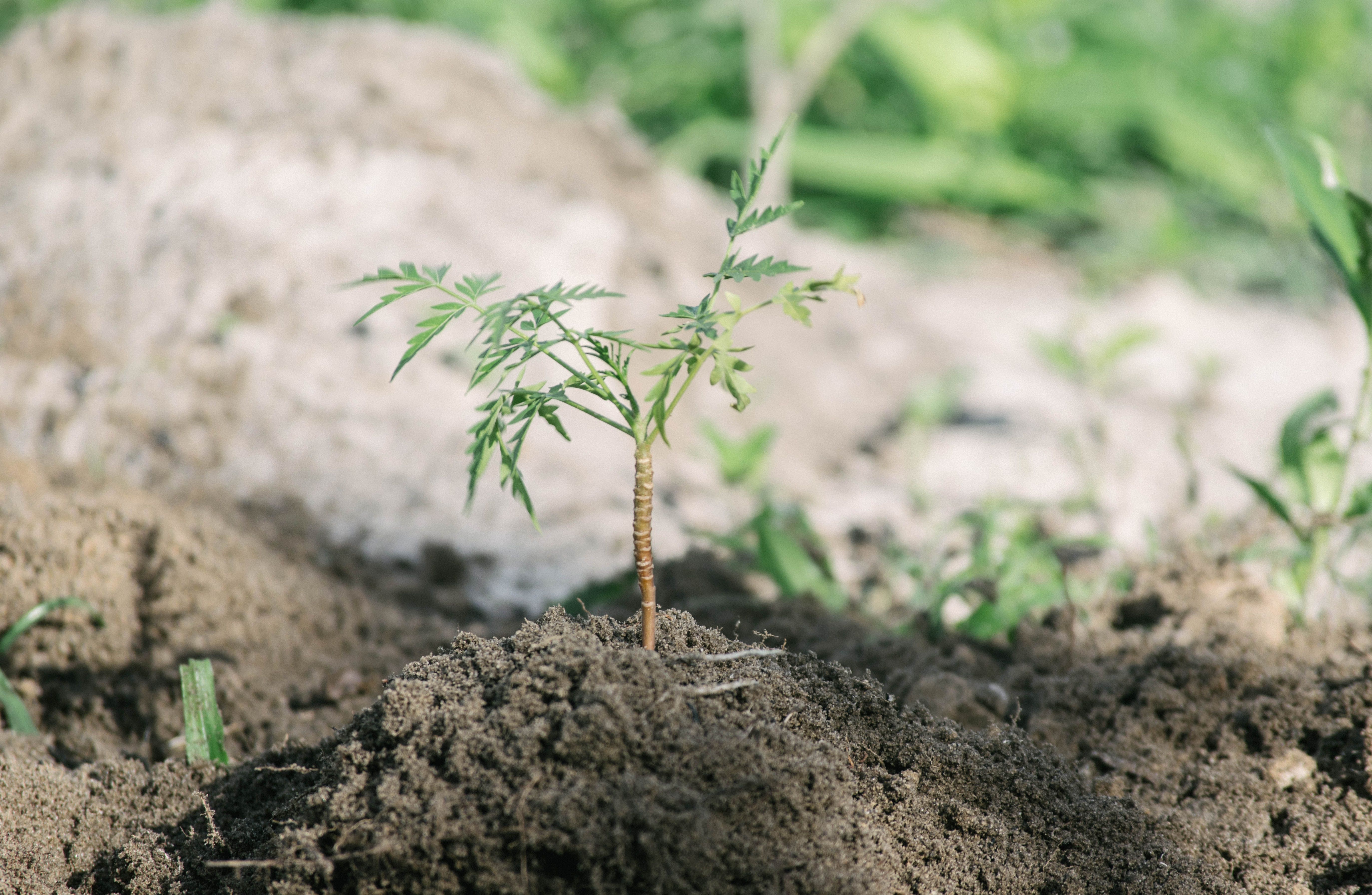 "Matchmaking is the standout feature of the platform. Thanks to it, we are able to understand what topics our audience is interested in, and we can shape our agenda accordingly moving forward. It's also important for our partners and sponsors as it means they can have significant conversations around their solutions."
Everything you need to succeed
Every event is unique, and Brella has what you need to unlock its full potential at every step of the way.



Pre-event: work smarter and up to 3x faster with a best-in-class event platform that takes care of all manual work so you don't have to.



During the event: tap into the power of AI-matchmaking and watch as your attendees and sponsors schedule relevant meetings and manage their whole event experience from one intuitive event app.



Post-event: gather all data at the click of a button, measure your event to the last detail, prove ROI to sponsors, and plan better events based on your audience behavior.



365 engagement: fuel neverending engagement with premium on-demand content, impromptu events, immersive discussions, and valuable connections - all in your own exclusive community.


White-labeled iOS / Android apps
AI-powered matchmaking algorithm
Automated table assignment
Attendees schedule customization
Passwordless authentication
Display venue floor plans
Hosted 1:1 video conferencing
Multi-track livestream hosting
Meet our happy customers & attendees
"People are raving about how many new connections they made, how easy it was to meet all these really important like-minded people that have been able to drive their business forwards. The feedback has been incredible, and that's another reason why we love our partnership with Brella!"
"It's already the third time that we are using Brella for our edition, and I couldn't recommend it more to other event organizers, especially to large conferences that need a proper tool to streamline the networking."
"As we started using Brella at more and more events, we've really seen much deeper connections between our attendees and sponsors. It really sets us apart from our competition, so it is the app of choice for us now."
"What we found is the more people use Brella, the higher the net promoter score. And that is a fact. And that is super powerful for us."
"[Brella resulted in] an 18 point increase in ticket retention [for attendees], while ticket retention for exhibitors was 3x higher for those who had meetings via Brella and those who didn't."
Essential resources for the modern event organizer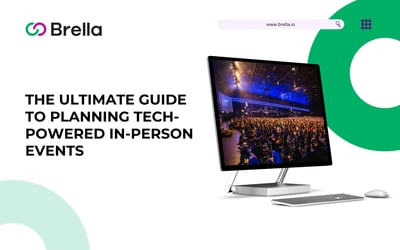 A comprehensive and free guide on how to tap into the power of event tech for engaging events your attendees and sponsors will love!
Blog