The only hybrid event guide you'll need in 2023
Hybrid events bring both your in-person and virtual attendees together for a shared experience.
But how do hybrid events work in practice, and more importantly, how can you organize one?
This guide combines the collective experiences of hundreds of event professionals with our key learnings from the thousands of in-person, virtual, and hybrid events we've helped bring to life.
Inside you'll find the necessary information and tips to organize and host the best hybrid event, including:
The essential tools you need for an optimal hybrid event
The new hybrid engagement avenues, clearly explained
How to cinch more sponsors with excellent hybrid packages
The best ways to build meaningful networking experiences
Plus, we've included examples from real, successful hybrid events to inspire you.
Download your free guide and start producing amazing hybrid events!
"[Our hybrid event] was a plan B scenario due to corona, but when [the President of the Moscow Sommellier Association] mentioned that this was one of the best wine tastings he could have imagined, that was a big honor for us."
What are hybrid events?
As society reopens, organizers are already anticipating a return to physical events. At the same time, many don't want to lose access to the wider audience and sponsor pool they had access to virtually.
Enter hybrid events, which have both a physical and an interactive virtual component. A successful hybrid event requires both engagement and active participation from your virtual audience — you need to find a way to help them experience the event right alongside the physical attendees.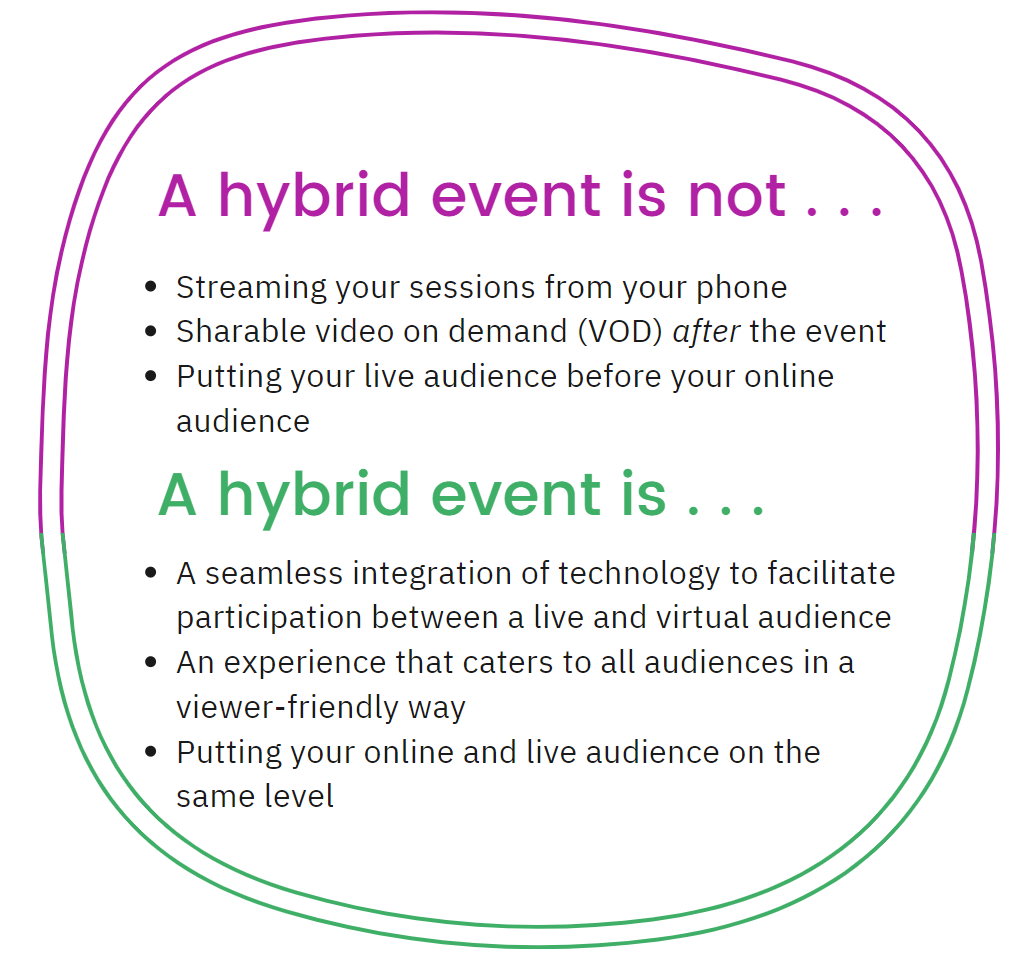 How can you host relevant & engaging content?
While it's essential that your audiences can connect in some way, don't force interaction if it's unnecessary.
You can host separate sessions for your different audiences, and instead use something like an event networking tool to facilitate 1:1 meetings between your attendees.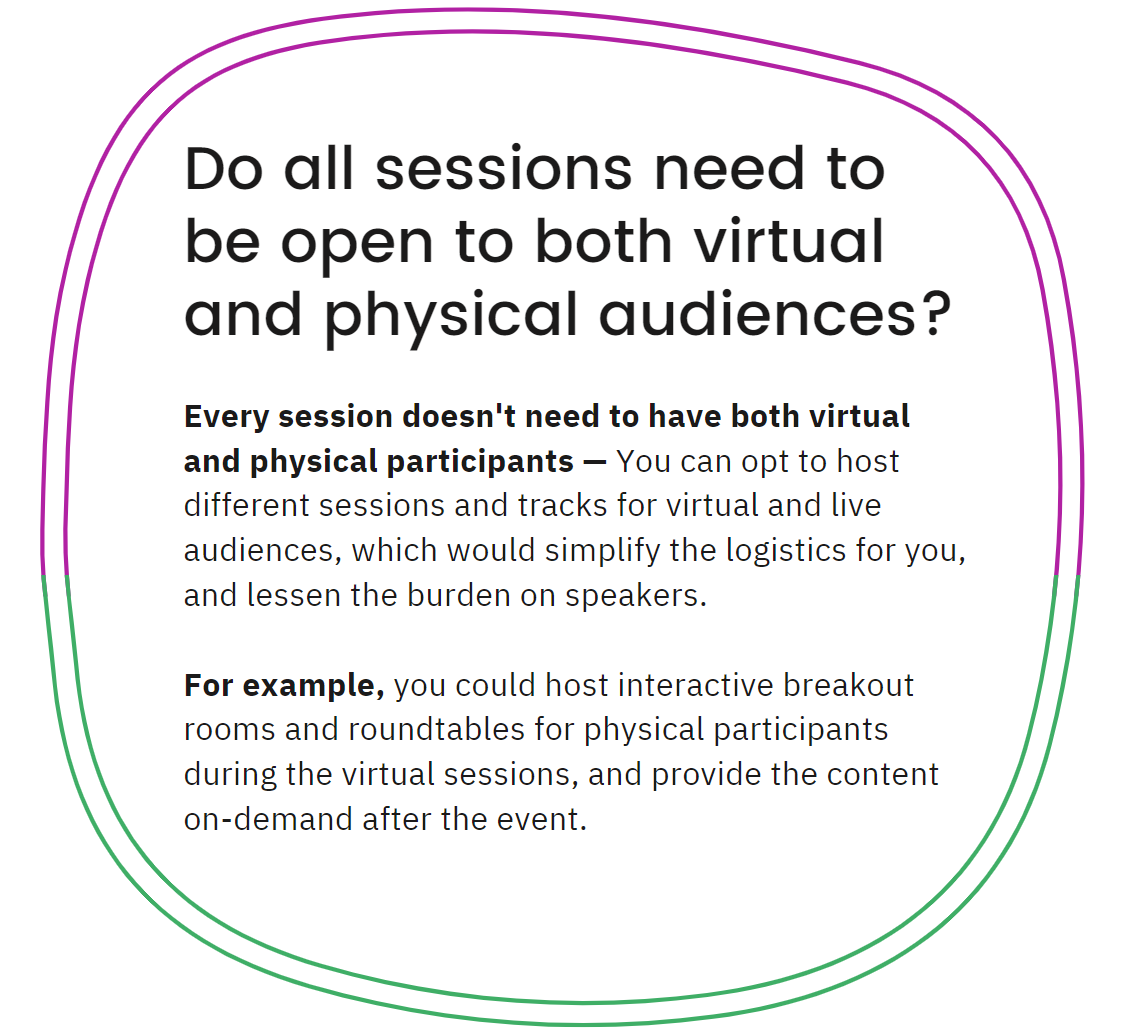 How can I improve session attendance & event satisfaction?
Communicating early and often about how attendees can join and participate in your event will be key. Our data shows that engagement rates are 20% higher on average when organizers create and follow a strong communications plan.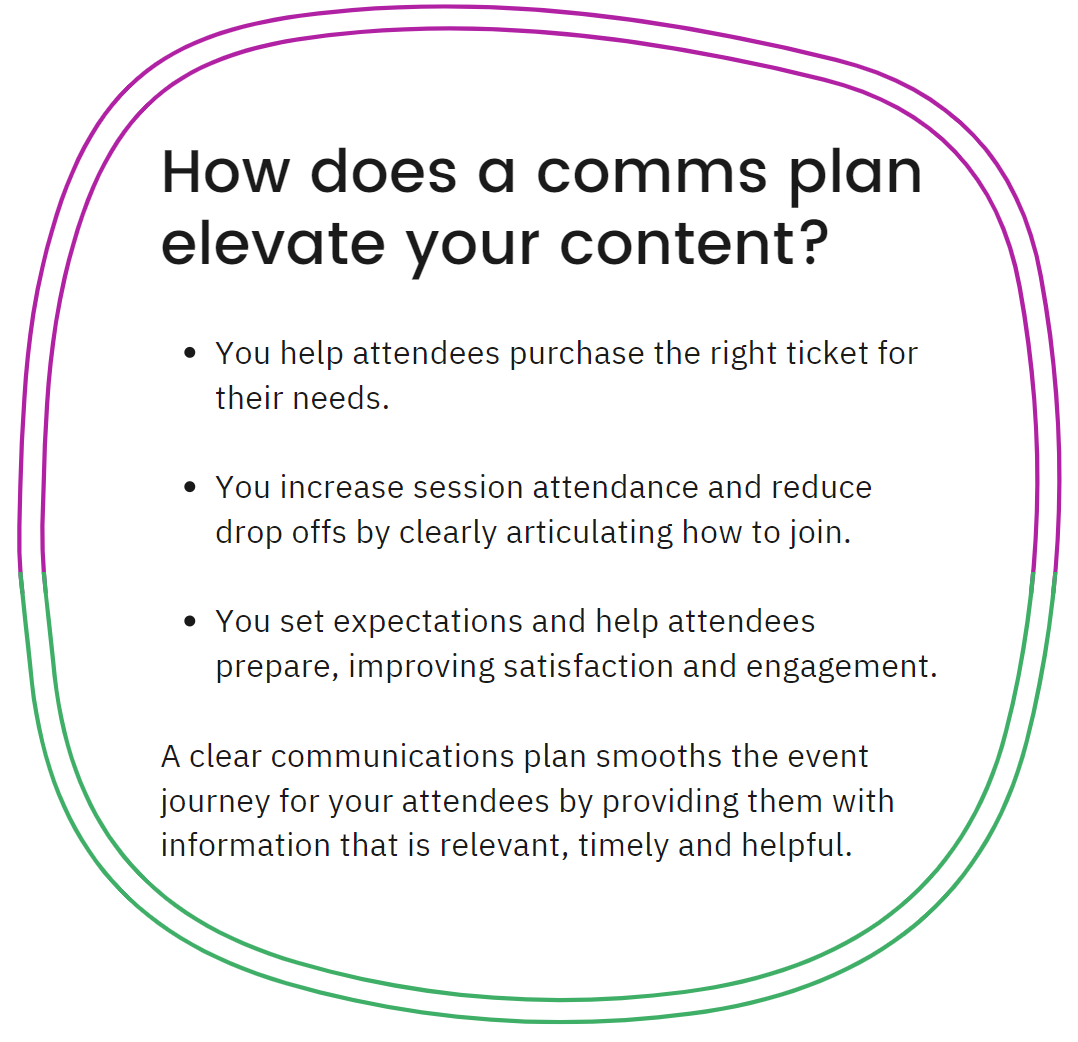 Make your hybrid event something to remember
Get access to all this great information and more. Download your free guide today!