After the release of our sponsor dashboard, we're proud to announce a new sponsor promotion feature for your events!
Now you can promote your sponsor directly within the attendee list in Brella. This improves visibility and ensures your sponsors book more relevant meetings for your event.

When you visit the ad dashboard, you'll see the ads you've created, their display share and how many attendees have engaged with them.

It's super easy to create and edit them too. The most important aspect is the display share. Here you can determine how often each sponsor will appear in the networking list.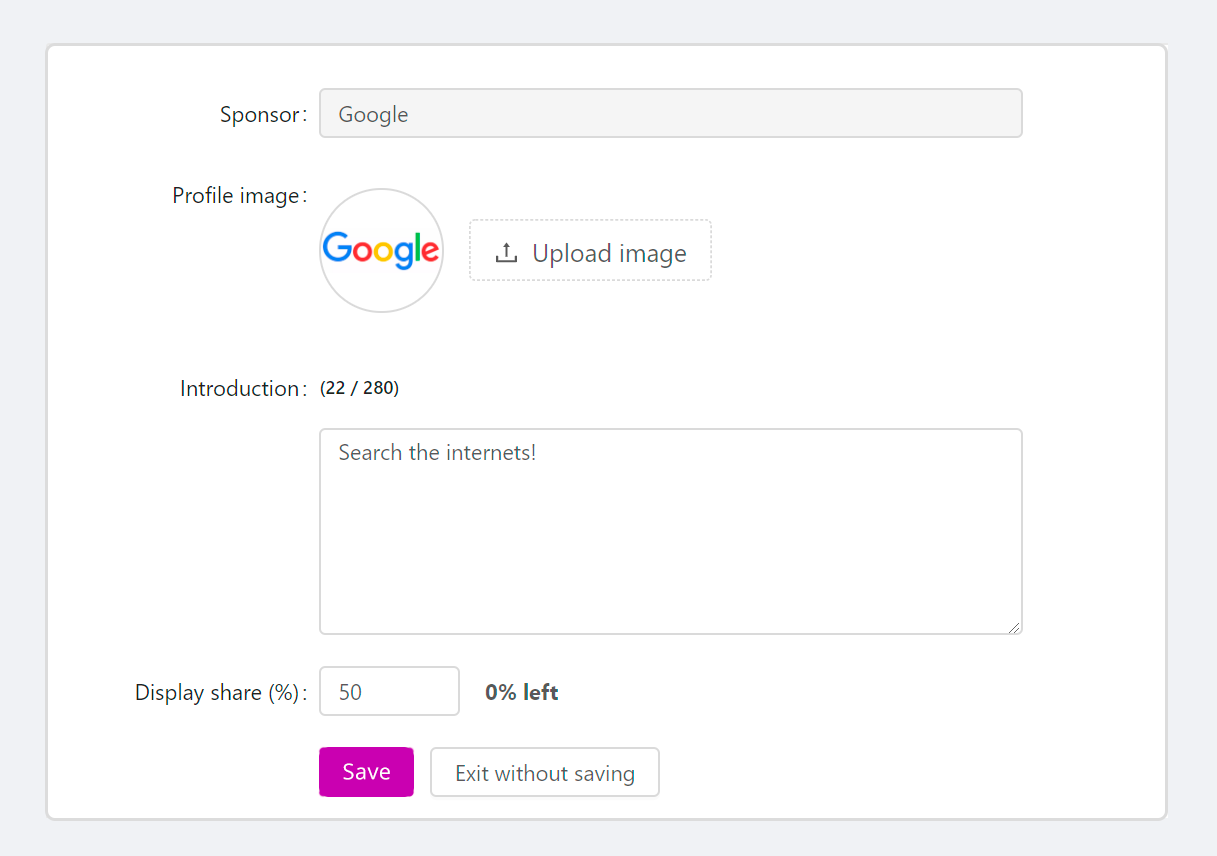 Each sponsor will be randomly promoted depending on the display share. Naturally, two sponsors at 50% will be shown to attendees equally, but you can always adjust it to promote one sponsor more than another - or promote one only.
As well, you can report back to sponsors on how many attendees have seen and clicked on the promotion.
The promotion acts similar to a regular attendee profile, but when booking a meeting, it will take attendees to the sponsor profile and offer a list of suitable representatives to meet.
Combine this new promotion feature with our sponsor dashboard to ensure your sponsors book more meetings and leave your event more satisfied.