A sponsorship agreement is a promise, and your sponsor expects you to deliver.
But deliver what, exactly? You may answer "more leads" or "greater brand awareness", but at the heart of every metric you could list is:
More value from your event.
And to deliver on your promise, you need the right tools; tools to collect the right data that proves to your sponsors that their investment was worthwhile, beyond a doubt.
With Brella, now you can.
Understanding sponsor performance
When you view your sponsors in your event manager, you'll see a quick list of your sponsors and their accepted meetings.
(To access it, navigate to your event in the Event Manager, and click on 'Partners' in the sidebar.)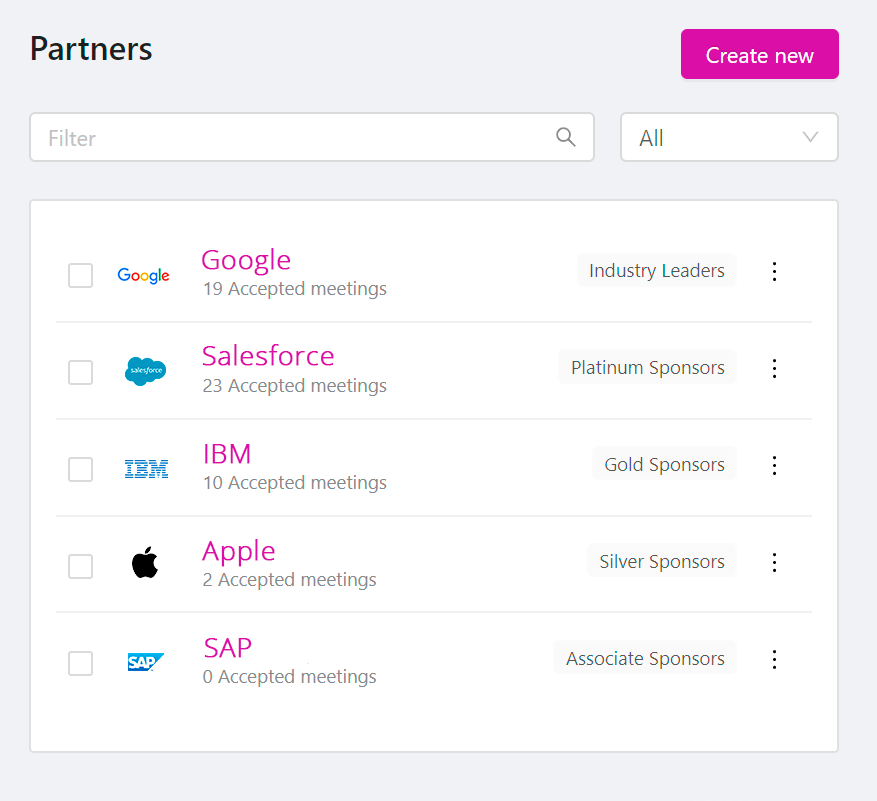 Click on a sponsor to view:
a meeting summary,
a representative list, and
a detailed meeting list.
Meetings summary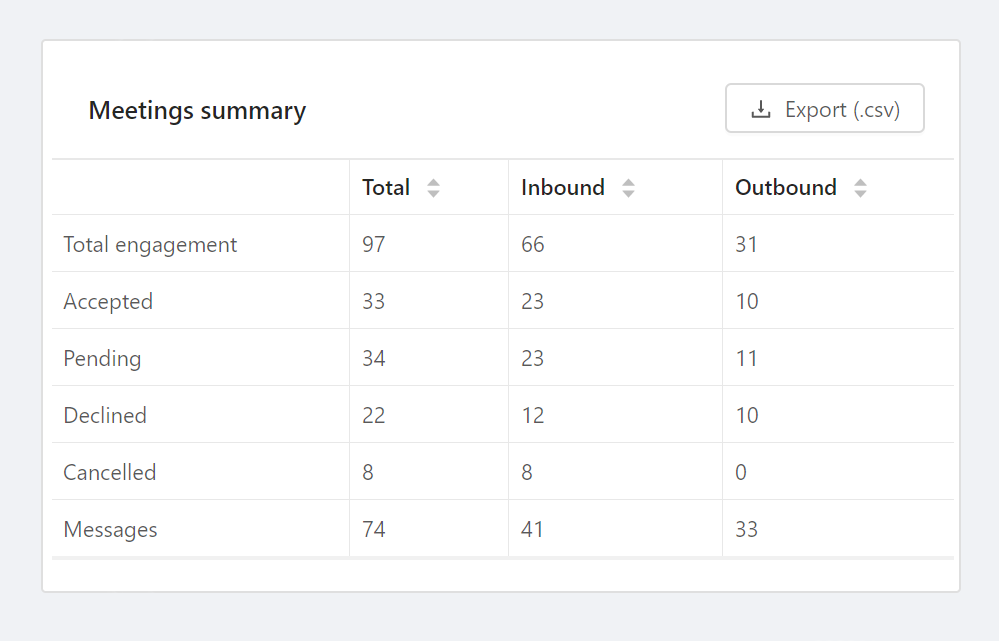 The meetings summary is perfect for showcasing sponsor visibility. Inbound refers to meeting requests attendees sent, and outbound refers to meeting requests your sponsor sent.
This shows both you and your sponsors how many attendees were interested in them and requested a meeting, which is an essential data point for future events.
Representatives
Here you can view the activity of your sponsor's representatives and export the data with one click. You can also remove or add reps as needed.
Representatives automatically join your sponsor's page once they complete their profile. However, it's easy to add or remove reps.
Meetings list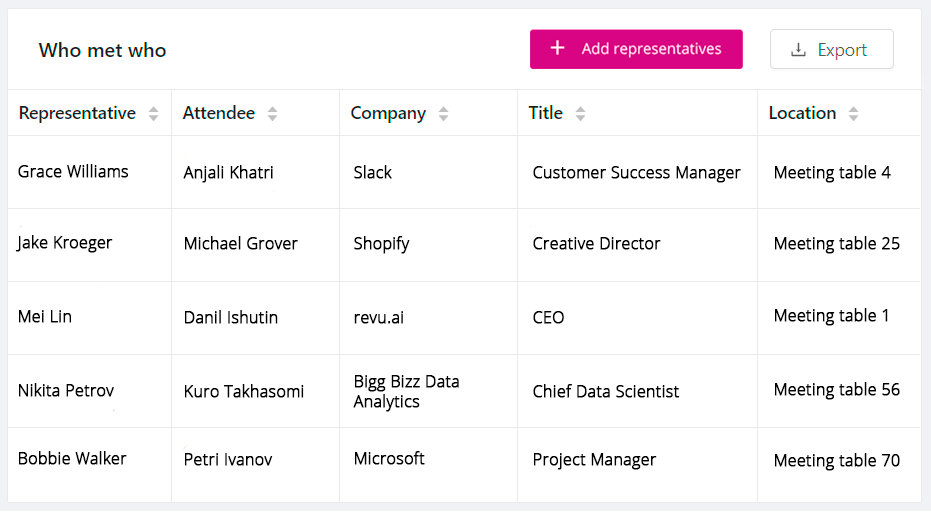 With a detailed list of who met who, you can show your sponsor exactly who each rep met and follow-up on the meeting results. Instead of simply gathering leads, sponsors can find leads and guide them through their pipeline during your event.
It's an easy way to prove ROI to your sponsors and over-deliver on your promise.
Prove more ROI to your sponsors
We believe engaging all members of your event and ensuring they meet each other is essential to an unforgettable event experience. Also, your sponsors have high expectations, and it's important to provide them with the data and metrics they need.
It shows them you truly care about their success and ensures they feel like a valued partner.
Interested in a demo of our sponsor features?