In a rush? Listen instead!
Your attendees deserve a simpler, more engaging experience.
That's why we've released a new feature with unlimited potential for engagement - Custom pages!
Instead of talking about it, we created a list of 6 awesome things you can add that your attendees will love.
You can contact sales for a demo of these features, or keep reading for inspiration!
Live polling & voting
Attendees want more engaging sessions, and live polling is one the simplest ways to increase engagement. However, if attendees can't access your poll from your event app, that can cause frustration and reduce responses.
So, simplify things! Add your live polling and voting software to Brella and make engagement easy.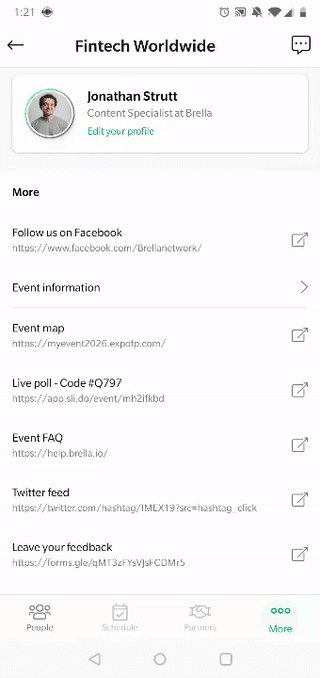 Some examples of great polling & voting tools for your event are:
Event info
Free up your support staff by adding frequently asked questions (FAQs) and the WiFi credentials to your networking app. It's the easiest way to save your team valuable time.
If you have multiple events in your portfolio, you can promote them here, either with individual links or with dedicated pages for each event.
For larger events and exhibitions, you can add a list of exhibitor booths, or add them to an interactive floor map.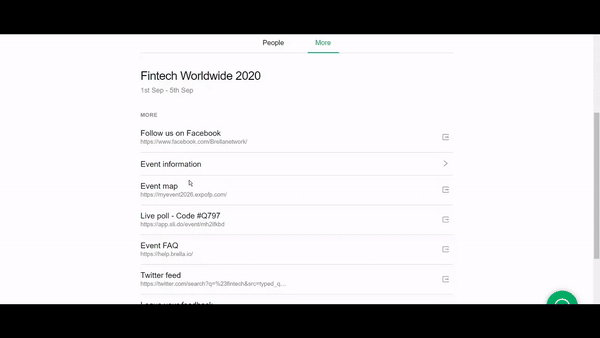 To create your own interactive floor map, try these out:
Livestreams
Livestreams help those who can't attend join the fun. They can network with others and feel part of the action. And 67% of viewers who watch your event live are more likely to buy a ticket next year, so don't neglect them!
Social media platforms offer a cost-effective way to start livestreaming, like:
And speaking of social media platforms...
Social feeds
Now your attendees can share their experiences with other eventgoers and the rest of the world.
Add your event hashtag on Twitter or Instagram and encourage your attendees to follow the buzz.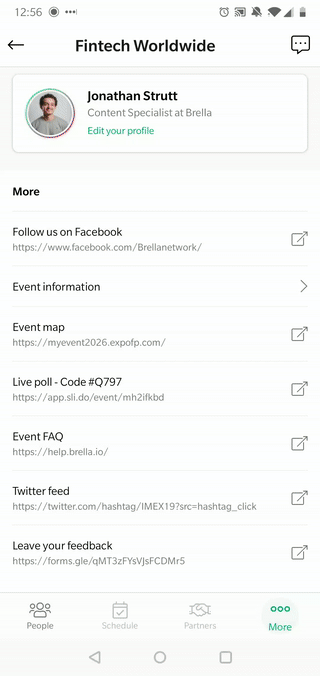 PS - we're at IMEX 19! Check out our booth on Twitter.
Speaker presentations & content
Instead of sending content in an email blast, offer it in your app! Sharing event content helps other attendees spread what they learned with colleagues.
You can host all your content in one place, or create individual speaker pages, complete with bios, websites, social media and all their presentations.
This ensures all attendees can access the valuable content you provide.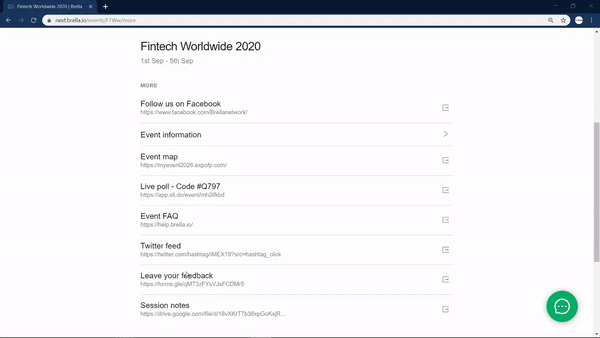 Surveys & feedback
The event industry email open rate average is 20%, meaning your post-event survey email blast needs all the help it can get.
Include your survey link in Brella and send reminders to complete it before your event ends.
You can also offer an open feedback field where attendees can leave their thoughts at any time during your event.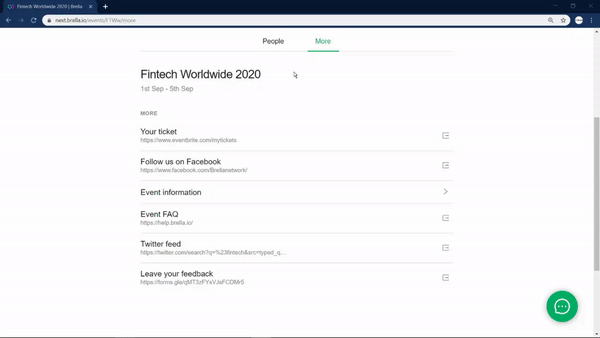 Some great survey tools are:
Bonus: you decide!
This list barely breaks the surface of what's possible. What do you plan to do with our new custom pages feature? Let us know on Twitter!
Remember to subscribe to our monthly newsletter and never miss a feature release.
And if you want to use Brella at your next event...