The amount of event tech providers has grown by 67% since 2014. And it's up 82% from last year.
Matching that growth is the predicted usage of event tech: 59% of event professionals expect they'll use more event tech in the future, while only 1% expect they'll use less.
There's a clear market for event tech. It saves you time by automating low-impact, repetitive or labor-intensive tasks, like check-in and registration, networking or venue sourcing.
Tech can also enhance the event experience through immersive tech like AR or VR, livestreaming technology for those who couldn't make it, and interactive tech like photo booths or social media walls.
In either case, tech is an essential boon to your event.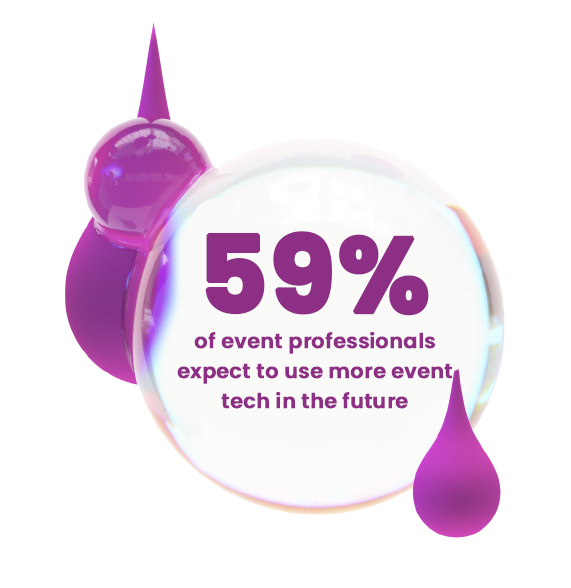 Event tech helps generate more event value
The Harvard Business Review found that 51% of event marketers and planners believe events drive more business value than any other marketing channel.
That makes sense - it's far harder to cut through the noise online and in the real world using other methods, what with:
Perhaps that's why we appreciate live experiences more and more - it's less noisy (well, perhaps not in decibels).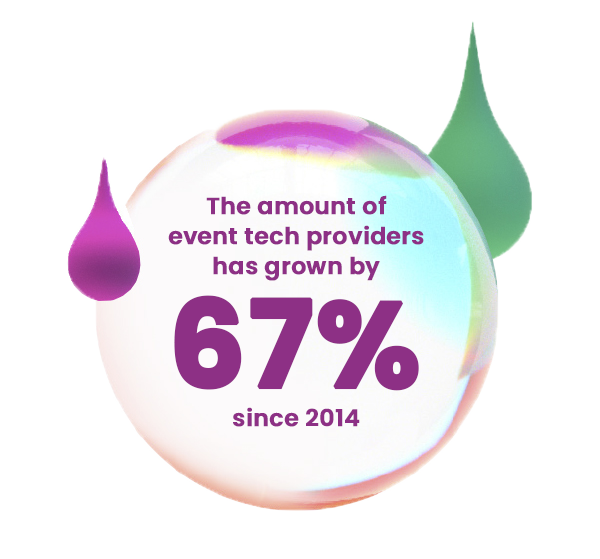 After all, in the US, business event participation has grown by 38% since 2009, from 204.7 million to 329.7 million participants in 2017.
HBR also found that there were many benefits to adopting event tech, like:
Improved ability to track and measure events
Increased productivity for event staff
Better attendee experience
As well, event tech adopters could prove event ROI more often than non-adopters (37% vs 23%).
However, event tech isn't a magic fix - it needs a purpose.
Event Manager Blog offers some great tips on choosing the right technology for your event, but at its core, it comes down to ensuring the technology you use will bring more definite value to your event.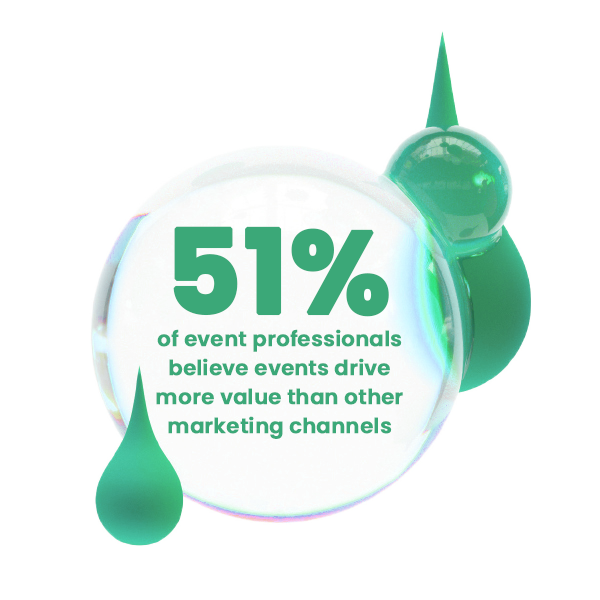 Event tech improves the attendee experience
Speaking of value, a great attendee experience is one of the best ways to generate more event value.
Acquiring new attendees is 6-7x more costly than keeping existing ones, so making sure they have an incredible time is vital.
Event tech, from networking software to interactive social media walls, can improve the experience by:
Ensuring a seamless brand experience from online to offline,
Helping attendees plan their personal agenda, and
Expressing themselves and sharing their experience with others.
And your attendees appreciate these tools.
CEIR found that attendees consistently rated event activities higher - like the quality of networking, content and more - when they had the proper tools to either arrange a schedule pre-event, or track their activity at the event.
Attendees appreciate you simplifying their event journey. The right tools help them automate menial tasks and let them spend more time enjoying your event.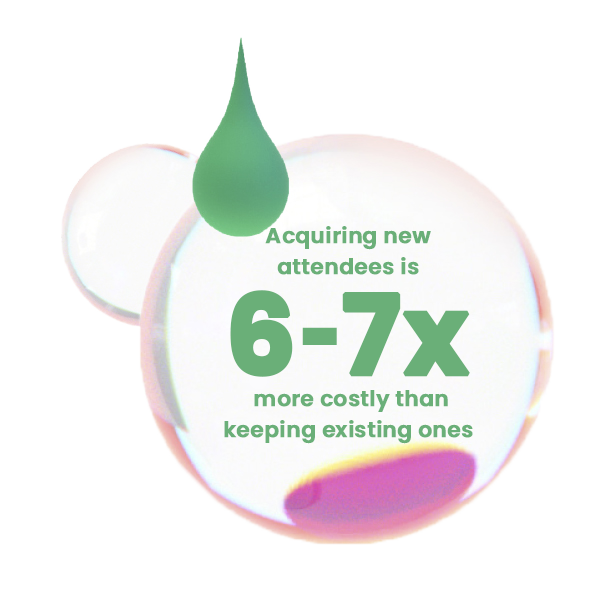 Five years later
Here's a bold prediction:
In five years, the events that thrive will use event tech to its full potential.
It's not a question of event tech or not anymore.
It's a question of "what technology serves both my event needs and my attendees' needs?"
Event technology will never replace face-to-face experiences. Instead, it will help you and your team:
Report better on your event success,

Create more time for high-impact creative planning, and

Ensure your attendees have a personalized and special experience that keeps them coming back, year after year.
Whether for helping your attendees
, solidify new business or simply have a great time, event technology is here to stay.
The question is, are you?